We eat a lot of fish at our house, Mr ND is a vegetarian and I mainly eat chicken and fish and the little one usually joins in with one or the other. When buying fish I like to take out a small piece and make another separate meal for her, a little plainer as we do like to spice our food up sometimes! So with less fish available our Cod and Chorizo Risotto is an ideal way to stretch it out. I've added peas and mushrooms but you can beef it up with more vegetables too.
Serves 3 adults
Prep Time: 15 minutes
Cooking Time: around 30 minutes
Ingredients – 1 onion, chopped, Chorizo, sliced, mushrooms, sliced, Cod, cubed, 1 teaspoon each of Turmeric and Paprika (more to your own taste), 1 vegetable stock cube, Peas, 1 cup Arborio Rice. Ingredient quantities are flexible depending on what is left in the fridge, so please adjust to your own quantities, the rice quantity will easily feed 3 adults.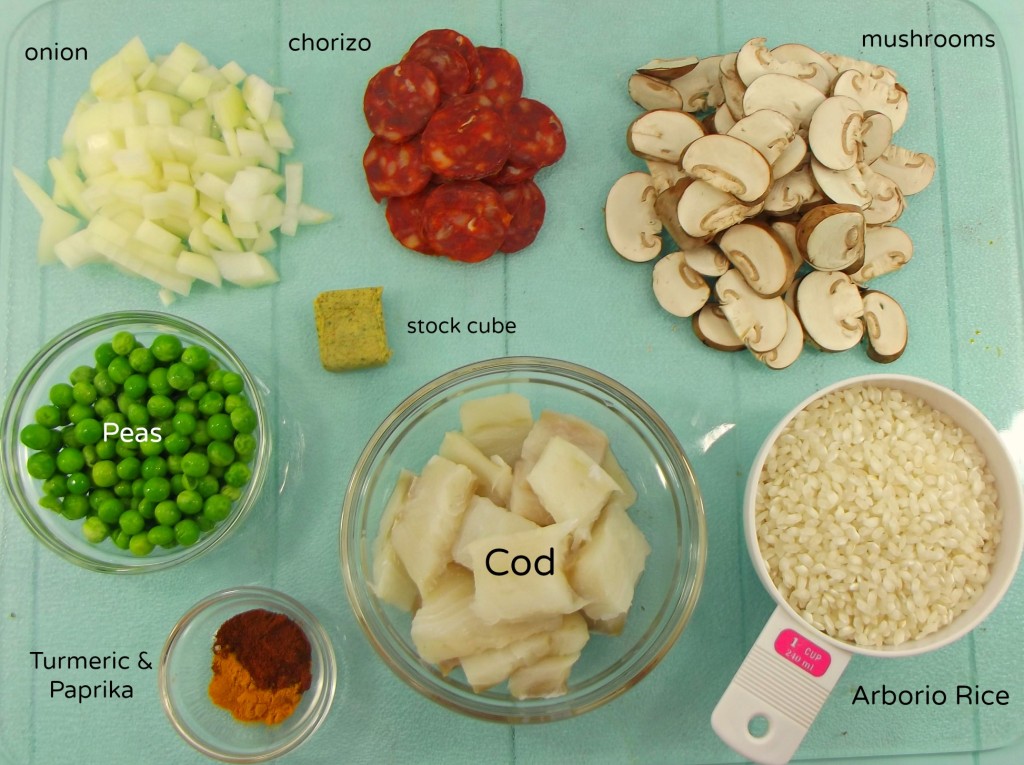 Method
Heat a tablespoon of olive oil in a large frying pan and sauté the onion for 5 minutes, I add a splash of water half way through to steam fry, which softens the onions without them catching.
Add the Chorizo, Mushrooms and Cod to the pan and gently fry for another 5 minutes until softened.
Add the Arborio rice, Turmeric, Paprika and stock made up with around 600-700 ml of boiling water (use more or less as necessary). Cover and simmer gently for around 20 minutes until the liquid has nearly all been absorbed, leave the lid off for the last 5 minutes of cooking.
Serve with a fresh, green salad and a chilled glass of white wine!
Quick Nutritional Info:
Cod – Protein, Omega-3, B3, B6, B12
Turmeric – see here for details
Paprika – Vitamins A, C & E, Calcium and Iron, good source of B1, B2, B3, B6, Vitamin K, Magnesium, Phosphorus, Copper and Manganese, and Potassium.
Peas – Protein, Vitamins A, C, K, B1, B3, Folic acid, Iron & Manganese, very good source of Fibre.
Mushrooms – Protein, Vitamin C, B1, B2, B3, B5, B6, Folic Acid, Iron, Zinc, Manganese, Phosphorus, Potassium, Copper and Selenium. Very good source of Vitamin D & fibre,
Linking up with A Mummy too Recipe of the Week, Honest Mum Tasty Tuesdays and Anyonita Nibbles Tasty Tuesdays.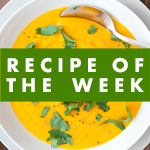 .