This is a very easy mid week meal to put together, the Paprika and the Cayenne Pepper (which you can ramp up or down depending on your love of heat!) give the dish that lovely warming feeling, perfect for the damp, chilly weather. Serve with plenty of crusty bread to mop up those saucy flavours!
Warming Paprika Chicken
Prep Time: 20 minutes
Cooking Time: 1 hour
Serves 3-4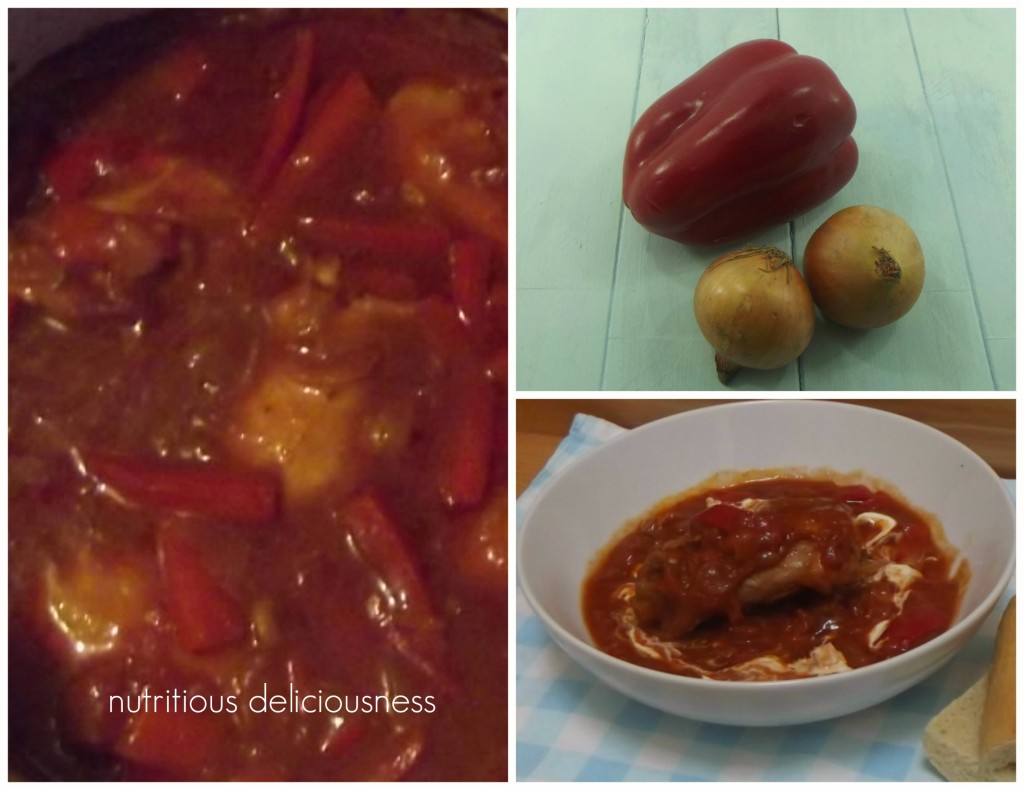 Ingredients
6 medium sized chicken thighs
1 tablespoon Paprika
2 medium sized white onions, sliced
1 tablespoon plain flour
Cayenne Pepper (I used around ½ tsp)
400g tin of chopped tomatoes
200ml Chicken stock (I used Maggi Stock Pot)
1 large red pepper, deseeded and cut into strips
sea salt and ground black pepper
To finish:
100ml soured cream (or to your taste)
Method
Fry the chicken thighs in olive oil until golden brown, transfer to a plate and then gently fry the onions in the same oil in the pan until softened.
Add the flour, Paprika and Cayenne Pepper and cook out until the oil and juices have been absorbed. Add the chopped tomatoes and chicken stock and bring up to a simmer. Season with sea salt and black pepper.
Place the chicken thighs into a casserole pan/dish and cover with the tomato, onion, spice mix. Put the lid on and bake for around 30 minutes.
Add the chopped red pepper at this stage and bake for another 30 minutes.
To finish add the soured cream and lightly stir in.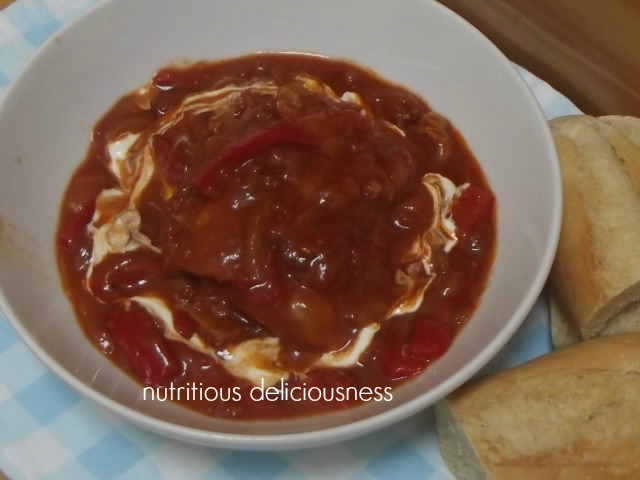 I have to say it's not the prettiest dish to photograph but it really does taste delicious!