I wrote about planting Cayenne Pepper seeds earlier this year, a handful germinated successfully and they are now nearly ready for picking!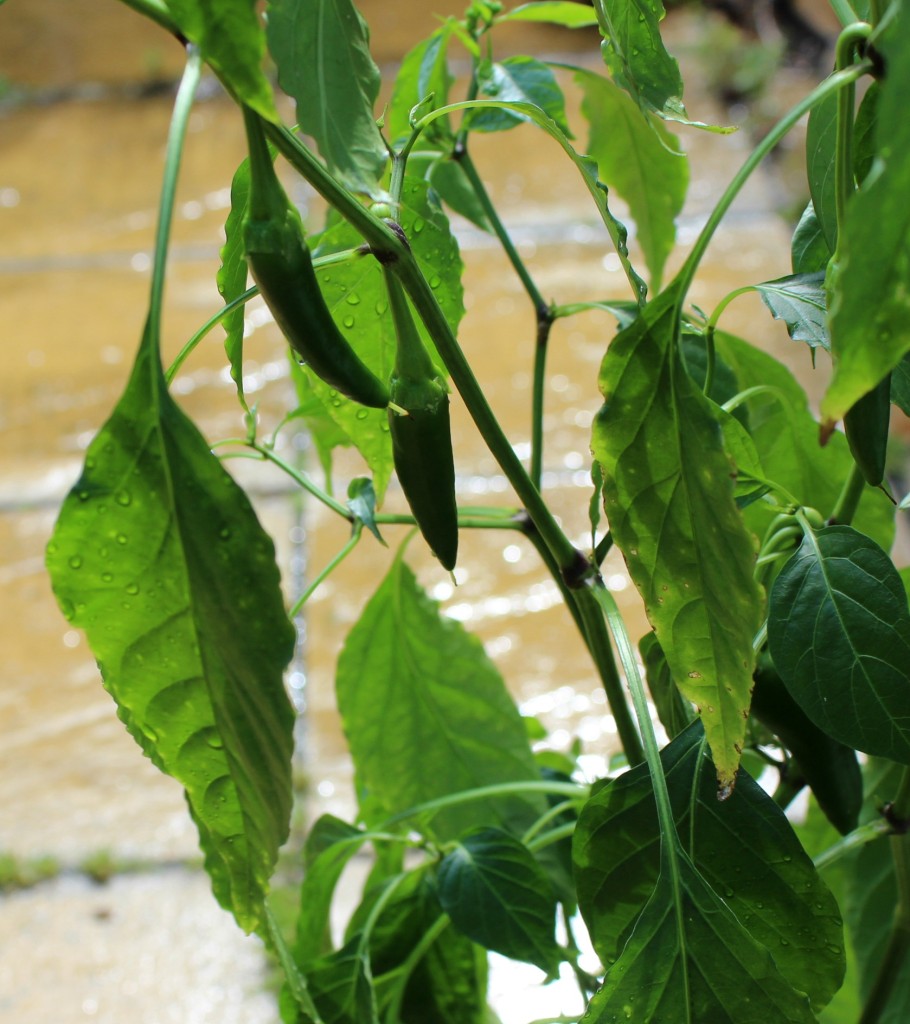 At the moment there are around 12 peppers of varying sizes on the plants, with more flowers still appearing so hopefully a steady supply over the summer.  I will dry a few too to extend their use over the Autumn months.
So far only one of the peppers is turning red, I'll be very interested to cook with it to see just how hot it really is!  I first read that it was the seeds that gave most of the heat to a dish when left in, but recently I heard a TV chef say that it was the white pithy membrane inside the pepper.  We like our chlli hot so whatever it is, it all goes in!
There is something so satisfying in planting seeds, watching them push their way through the soil and grow into strong plants that bear fruits or vegetables that are free from pesticides and could not have been grown in a more simpler way.
I am very proud of my herbs this year too, I have parsley, sage, thyme, basil and oregano all sunning themselves on my kitchen window.
Cayenne Pepper