This Seeded Wreath Bread with Camembert is great for sharing at lunch, the bread was made yesterday evening and the Camembert added today into the middle of the bread and warmed for around 10 minutes. Home-made warm bread and oozing melted soft cheese, perfect for a light pre-Christmas lunch!
Seeded Wreath Bread with Camembert
Prep Time:  25 minutes plus 1 hour 15 minutes for proving
Baking Time:  25 minutes
Serves 4-6 generously (but you may need more cheese!)
50ml warm water
10g dried yeast
500g strong white bread flour
10g salt
35g unsalted butter, melted
1 Camembert round – 250g size
1 medium organic egg, lightly beaten for egg wash
1 tablespoon golden flaxseeds
1 tablespoon sesame seeds
This recipe is inspired by and adapted from Woman and Home you can find the full recipe and method here. I used the seeds I had in the pantry and doubled the volume as we love seeds on our breads and left out the wine and honey at the end (see recipe for details).  It.was.delicious!
 Linking up with Emily at A Mummy Too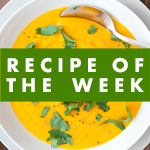 and Vicki at Honest Mum for
 and
Simply Food – Let's Cook Christmas