Butternut Squash Goat's Cheese Lasagne – Butternut Squash is a favourite of ours, we use it in a lot of dishes and it has been a great weaning vegetable for Toddler ND, it has a sweet, soft taste and is easily steamed or roasted. Lasagne is one of our weekly meals and with Mr ND being a veggie, the Butternut Squash makes a pleasant change from using a meat alternative and using Goat's cheese and Parmesan in place of our usual Cheddar gives the Lasagne totally different twist.
I am using ready made pasta but I do have a pasta maker, which I have never used, it's on my to-do list, right at the top. I would love to make my own next time.
This meal is very filling, serves 6 generously but will stretch to 8 served with a fresh salad or a side of vegetables. Keeps well in the fridge overnight to heat up the next day.
[yumprint-recipe id='5′]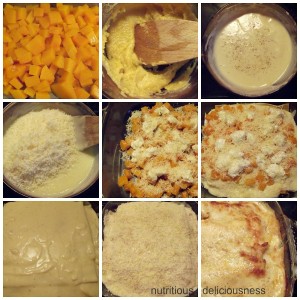 Entering this recipe to Foodies100 Ultimate Pasta Challenge
and Javelin Warrior's Made with Love Mondays