These little Courgette, cheesy, vegetarian bites were inspired by a recipe in my River Cottage Baby and Toddler Cookbook who in turn were inspired by someone else but using Aubergines instead of Courgettes.  I've slightly adapted it by adding some ground almonds to replace some of the breadcrumbs and sometimes I add a finely chopped onion.  They make very delicious, nutritious little snacks or finger food but they aren't just for toddlers!!  I love them, but I warn you, they are very moreish.  I make a pile, usually doubling up the recipe below, then freeze some of the uncooked mixture so there are usually some to hand, just defrost before baking.
Pre-heat your oven to 180°C/gas 4.  Oil a baking tray or use baking parchment paper to line.
Prep Time: 20 minutes
Cooking Time: 20-25 minutes
Makes: 15-18
Ingredients
500g courgettes, grated (I prefer grated to diced in this recipe)
1 small red or white onion, finely chopped (if using)
Zest of half a lemon
1 egg, lightly beaten
2-3 tablespoons of grated Parmesan
70g mozzarella diced
30g breadcrumbs (around 1 slice of bread with crust)
20g ground almonds
1 tablespoon fresh parsley, chopped
1 garlic clove, finely chopped
Sea Salt and Black Pepper to season
Method
Heat some olive oil in a large frying pan and gently fry the courgettes (if using the onion fry this first in a separate small pan) for around 15 minutes until soft – grated courgettes will give off some liquid, drain this off halfway through frying.  Let the Courgettes cool, then combine with the rest of the prepared ingredients until you have a nice sticky mixture.  Season with sea salt and  black pepper to your own taste.
Roll mixture into small balls, place these on your oiled baking tray (I use a spray oil) and bake for around 15 minutes until lightly golden brown.
Courgette, Cheesy, vegetarian bites can be served hot or cold, they are great for the little ones lunchboxes too.   I love them either way, I am not fussy!  They are very quick to put together especially if you use a food processor to grate the Courgettes and  buy the ready grated Parmesan, other cheeses can be added and Gruyere is another favourite here.
 Linking up with Emily at A Mummy Too for Recipe of the Week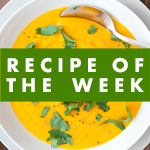 Vicki at Honest Mum for Tasty Tuesdays
Anyonita at Anyonita Nibbles for Tasty Tuesdays