What an amazing day at River Cottage HQ!
After a 3 hour drive to Dorset with Elinor from Beach Hut Cook (who very kindly drove us there and back in her fabulous yellow mini!) we checked into our hotel, had an early dinner of pan-fried cod with a chickpea ratatouille, then an early night (8 uninterrupted hours for me!) and up at 6.30am for a very good full English breakfast washed down with tea, then onwards to Devon and River Cottage HQ.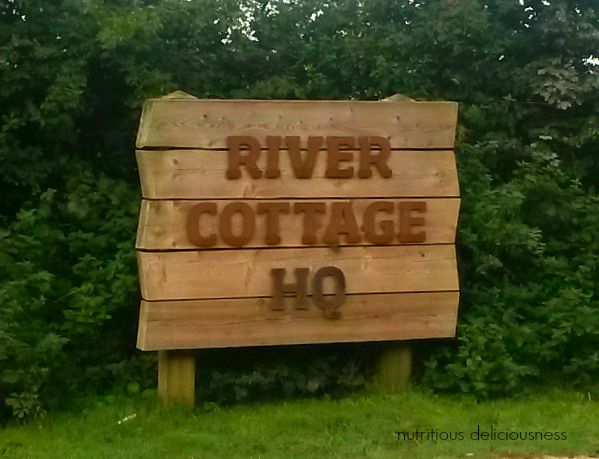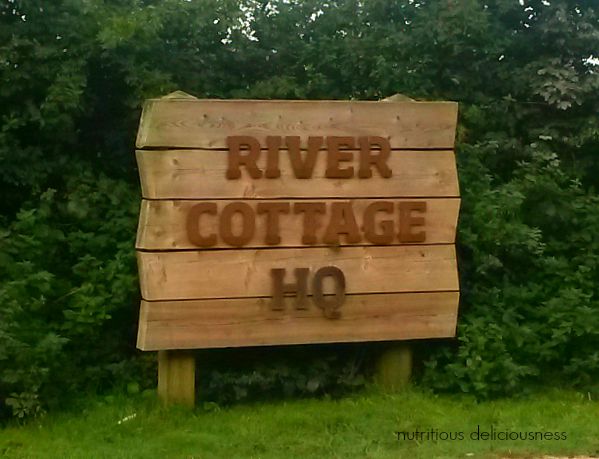 We were both so excited to be invited to this VIP event for food bloggers by River Cottage and Foodies100. The chance to see first hand how the farm operates and to sample the food.
We were transported from the farm entrance by tractor which was brilliant, Miss ND would have loved it, to say it was bumpy is a huge understatement but it really started the day on a great note with lots of laughing and hanging on to our seats!
We were greeted with a campfire and to go over the day's itinerary from the relative comfort of a yurt. Then it was coffee and pastries and time to network and have a little wander around this amazing space before starting the day's activities.
Our first session was a Baking Soda Bread and Butter making session in the well-equipped River Cottage Cookery School with Group Head Chef Gill Meller.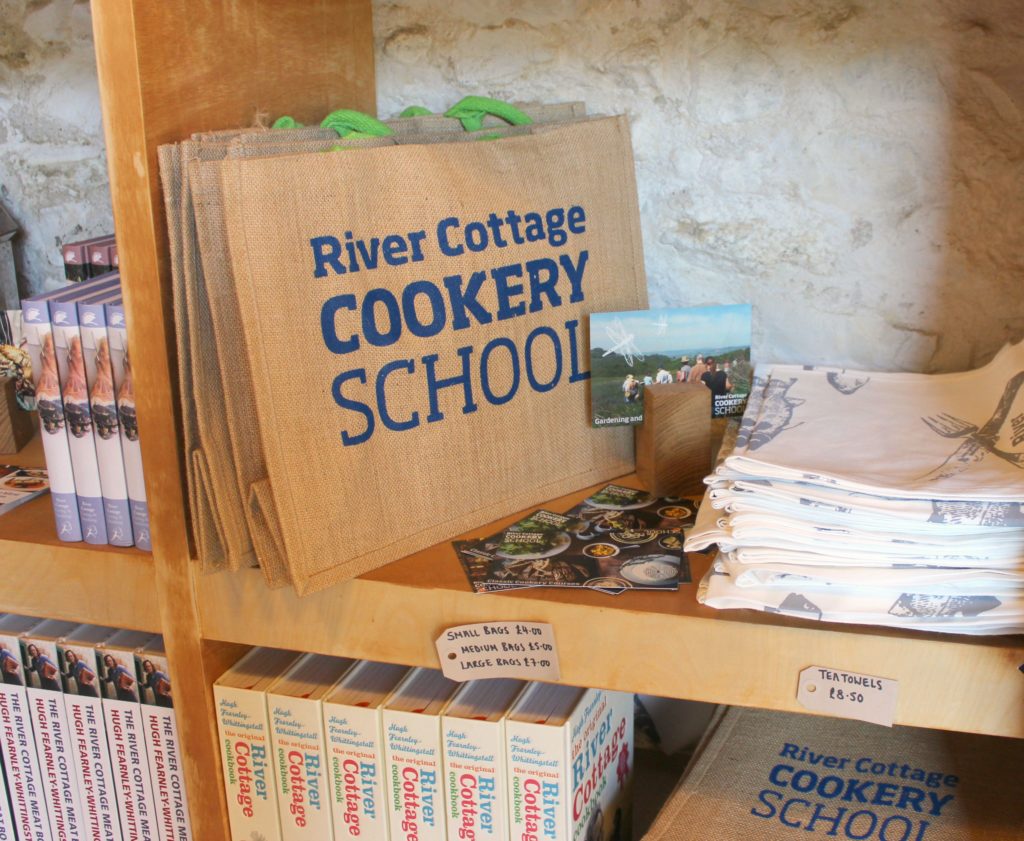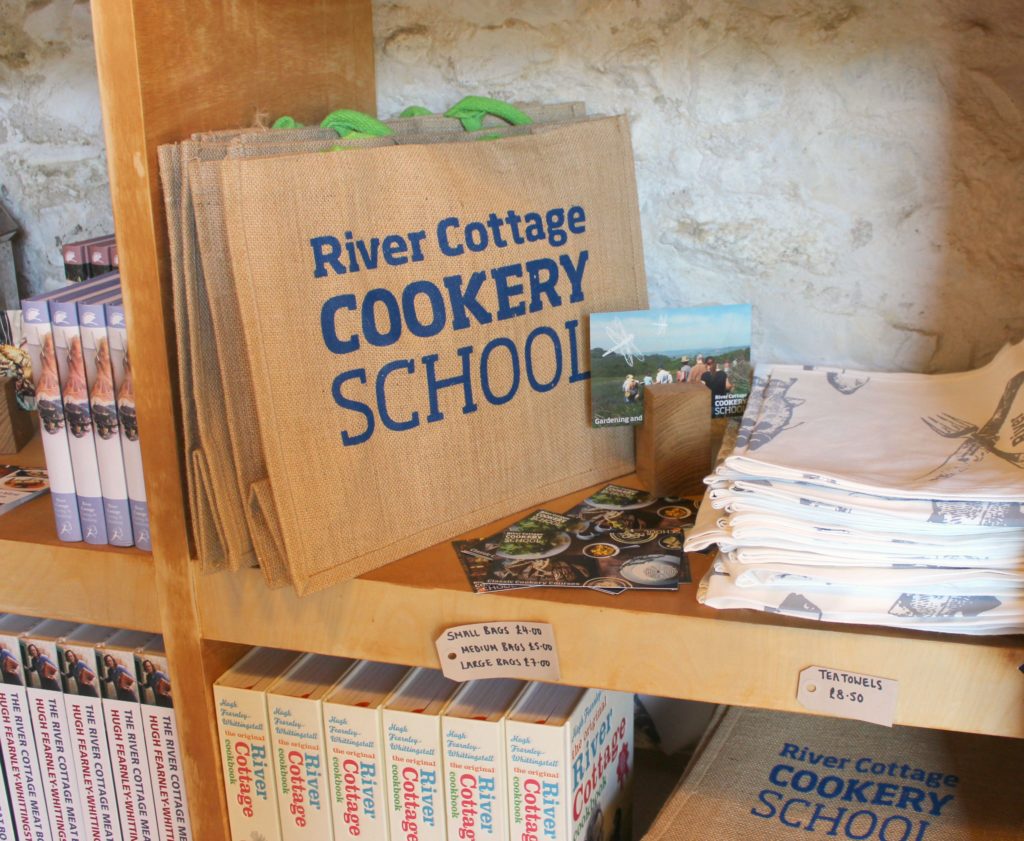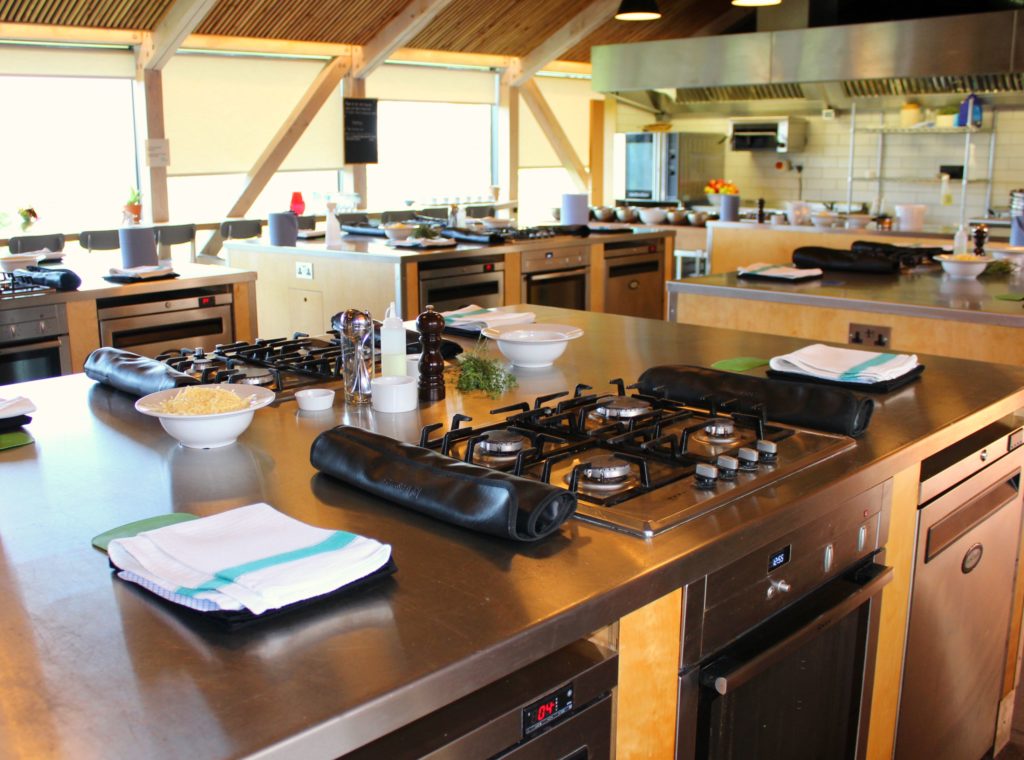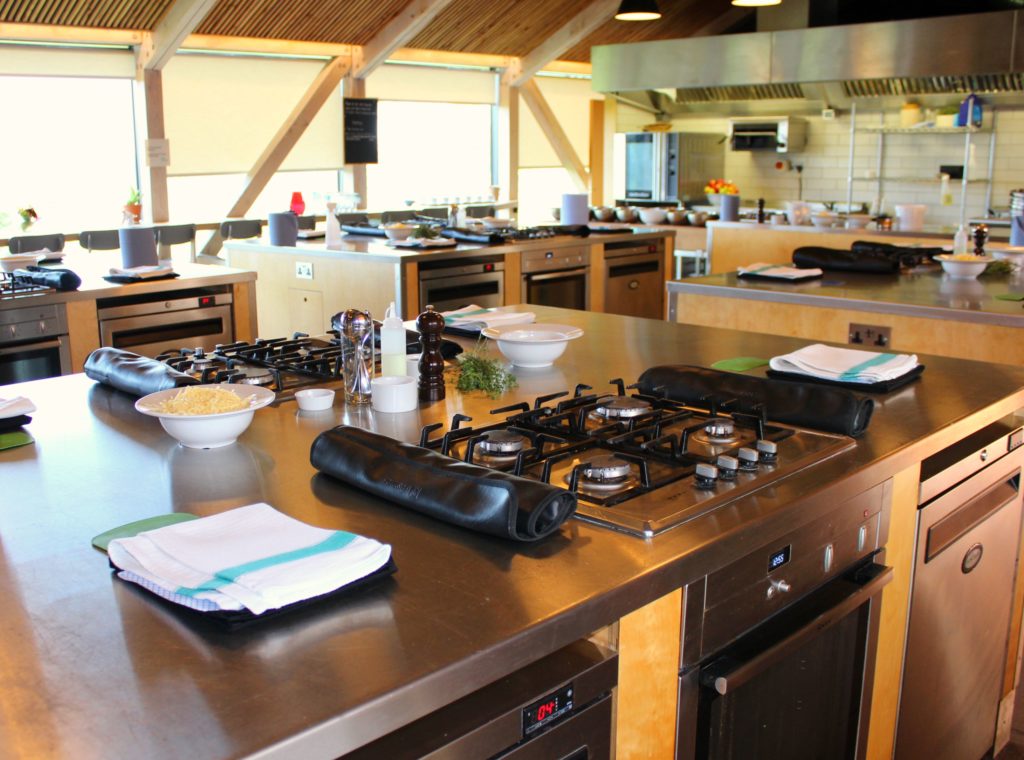 The River Cottage Cookery school hosts 1, 2 or 4 day classic cookery courses covering a range of techniques and skills from baking breads, cakes and pastries to fish and shellfish cookery to specialist courses with more specific interests or dietary requirements covering anything from gluten-free baking to vegetarian cookery, cheese making, curing and smoking meats! There is so much more to do at River Cottage, from dining to fairs, festivals and even weddings, check it all out here.
I make soda bread frequently as I have a mild yeast allergy, this bread, however, was made with Spelt flour, a flour I have in my larder but never used to make soda bread. I shall be posting my version in another post (we still have a huge amount apples from our trees to cook with and blackberries in the freezer from our garden) along with another attempt at making butter.
The bread was packed with apples and blackberries (which we picked ourselves from the bushes outside), oats, goats cheese, fennel seeds, black pepper and honey. We then attempted butter making, very much easier than I ever thought (if you use a mixer!) and the buttermilk that was squeezed out of the butter used as the liquid for our bread.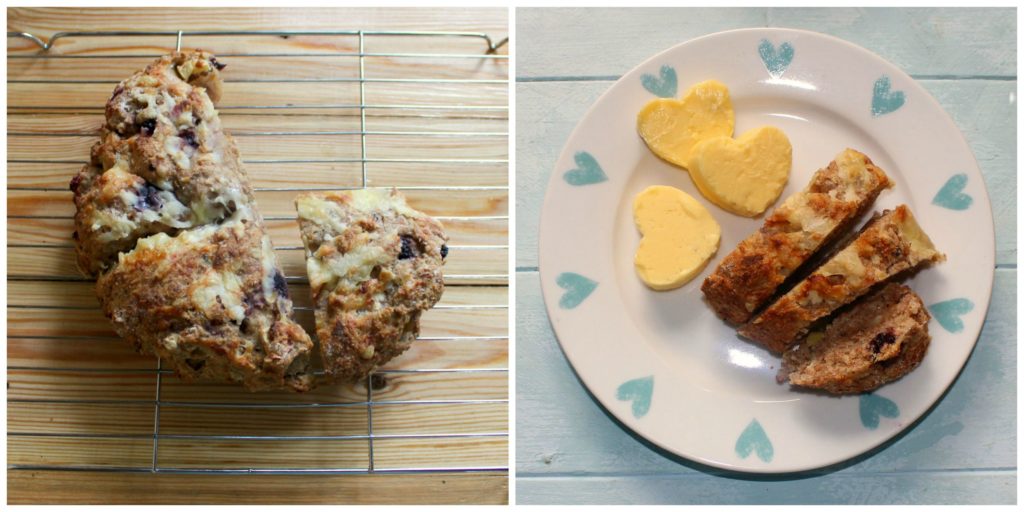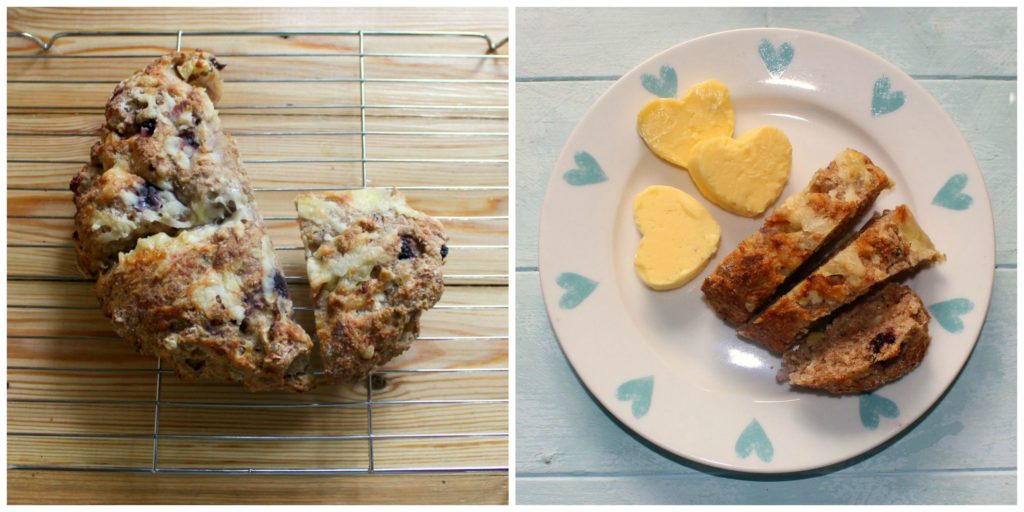 I buy butter and buttermilk every week, but I think I may be making more of my own butter now!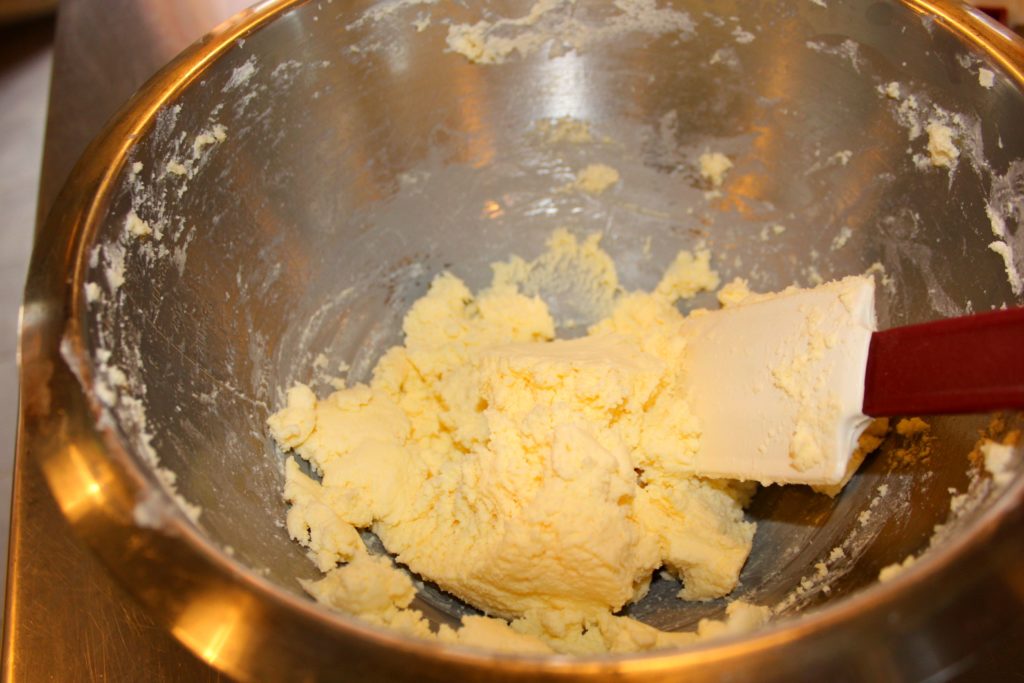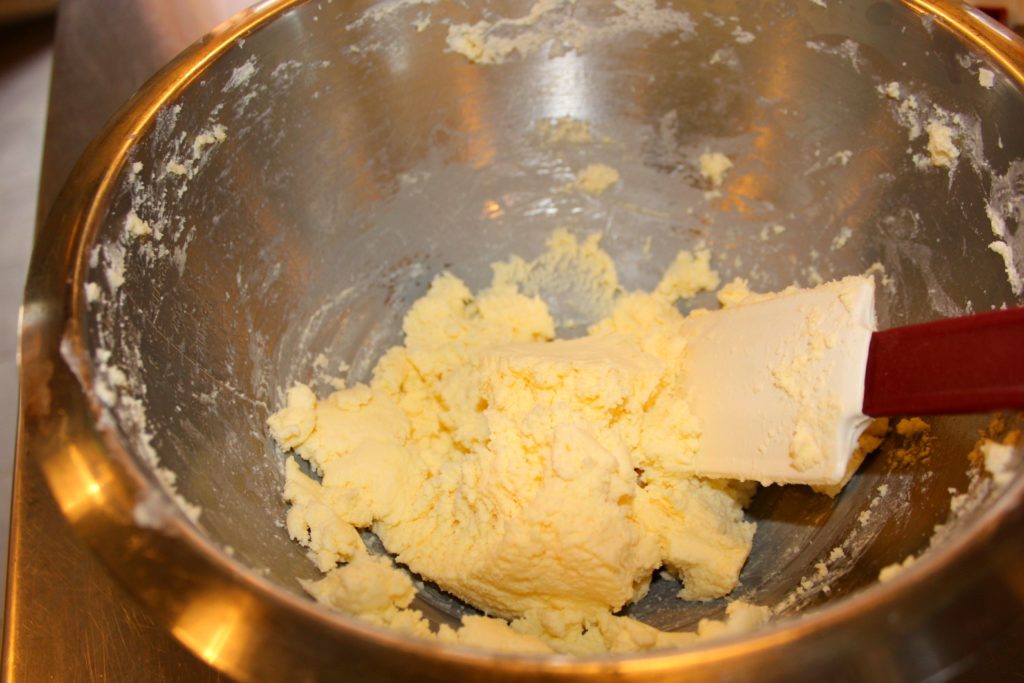 Our next session was food photography styling with the lovely Lucy Heath who gave us a lot of inspiration for ideas and how to present our shots for the different social media platforms. She laid out a lot of food props for us to have a hands-on session to try to replicate some of her ideas. I love food photography, always learning so this was a real treat for me.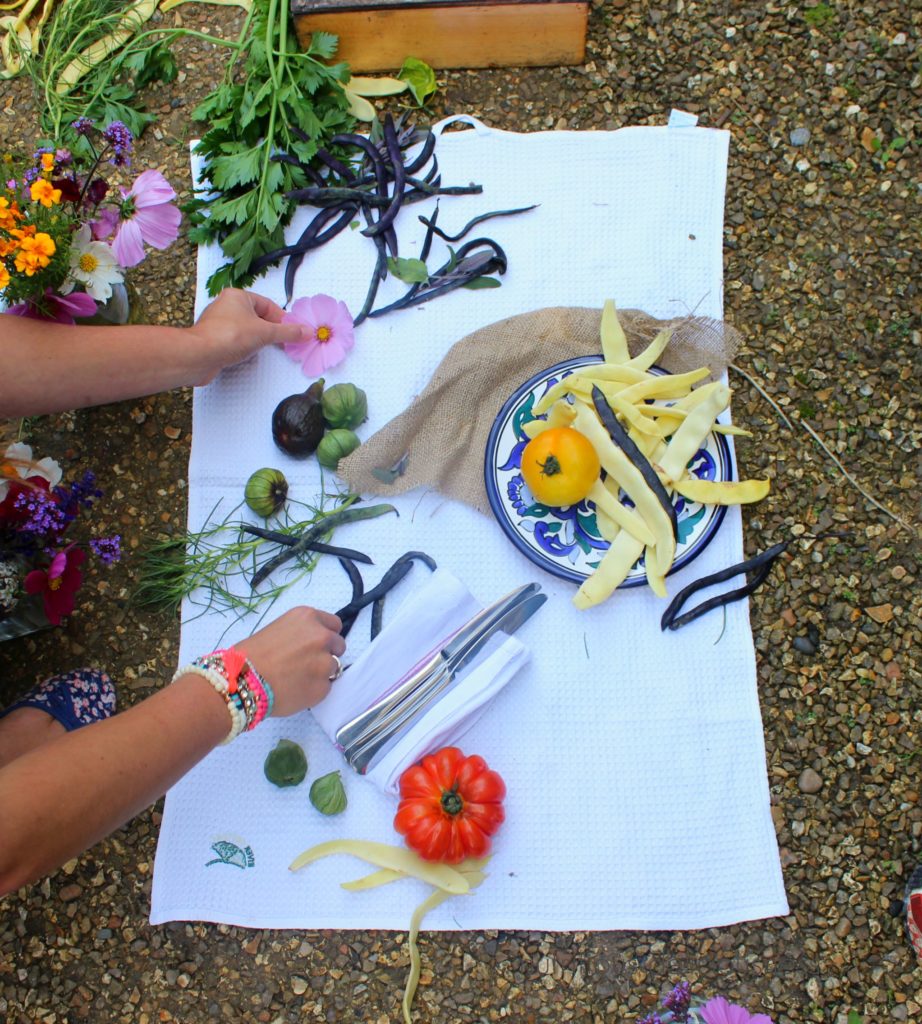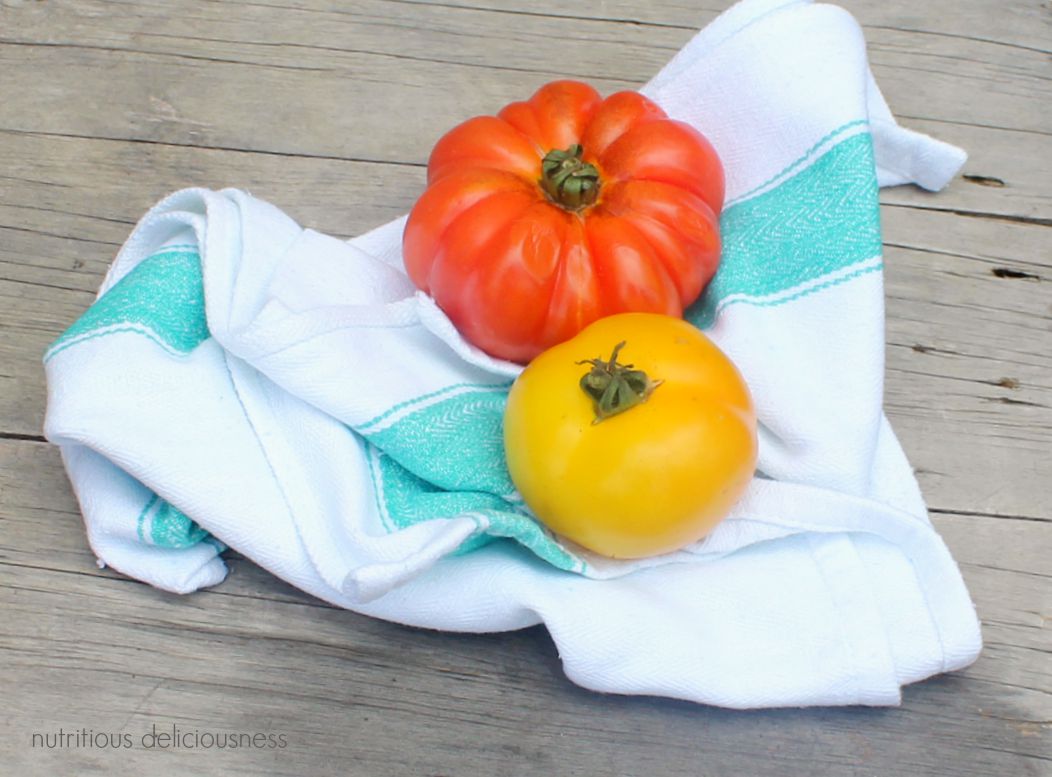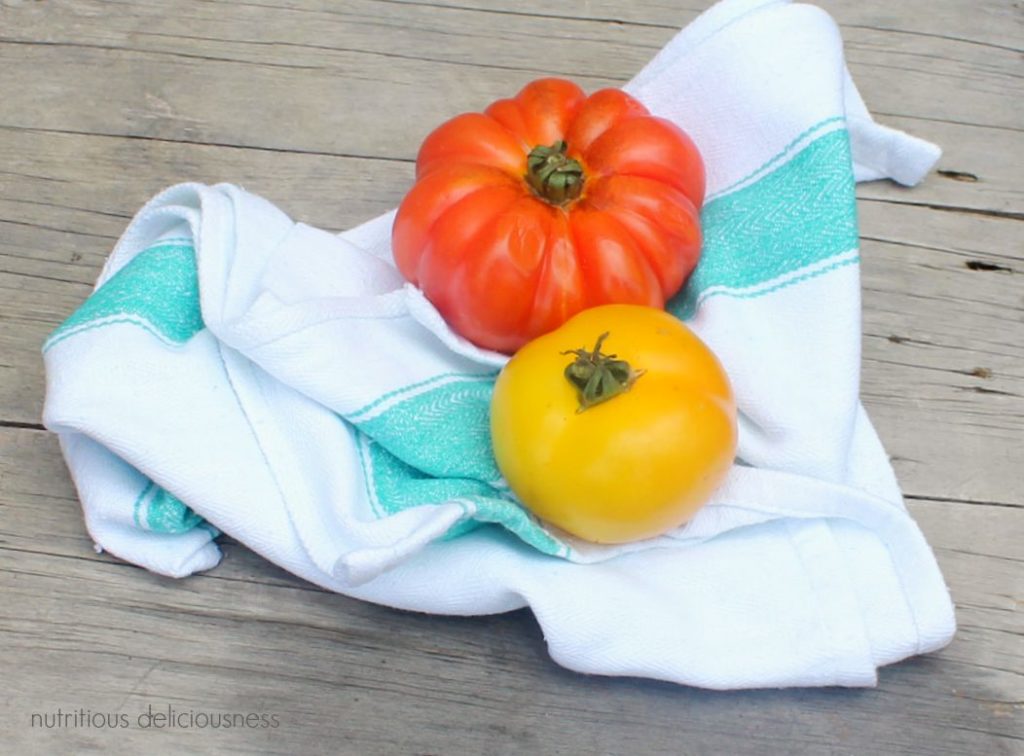 Lunch was then served in the barn, along with the amazing menu, it was a chance to relax and chat with like-minded food bloggers, food does have a way of bringing people together.
Our first course was a beef ravioli or leek and goat's cheese ravioli for the vegetarians, freshly made silken wholemeal pasta with a beautiful basil pesto, served on a bed of ratatouille, leeks, thyme and garlic.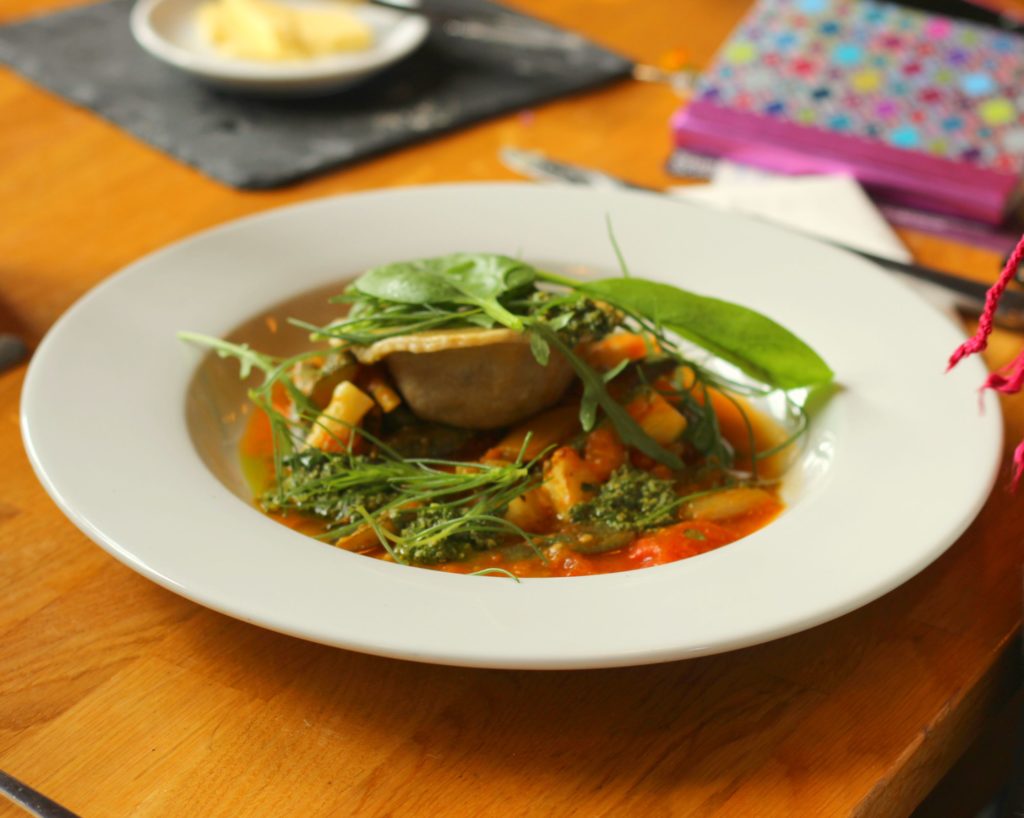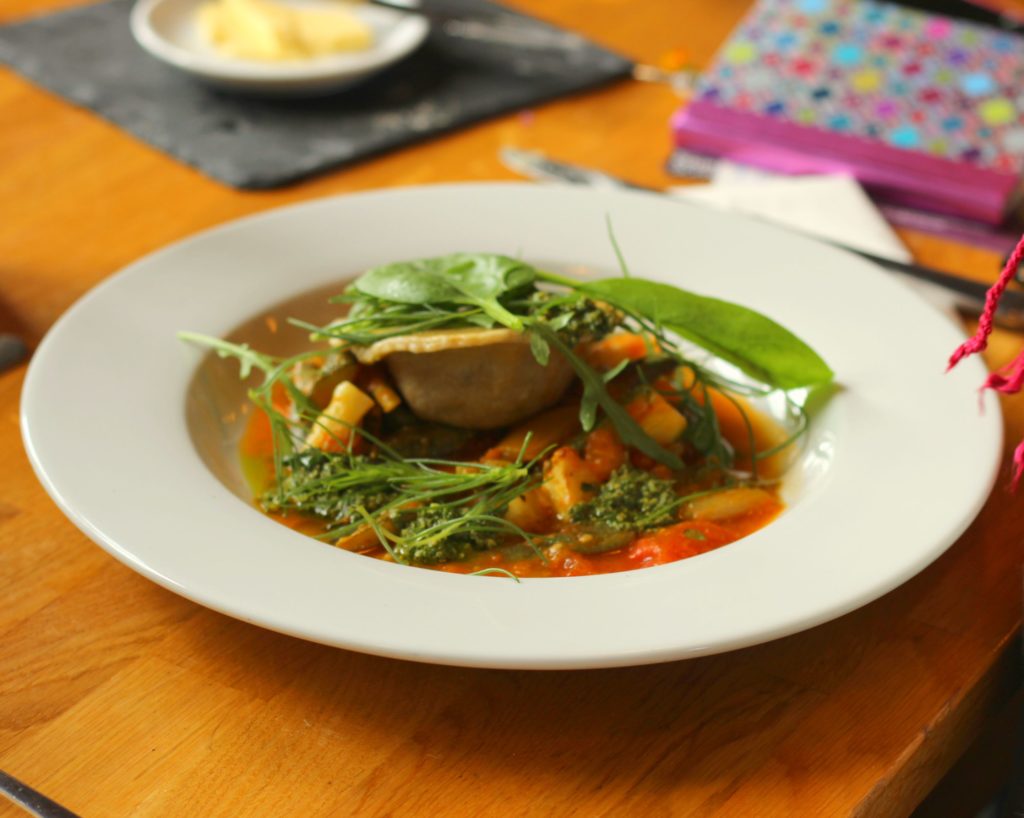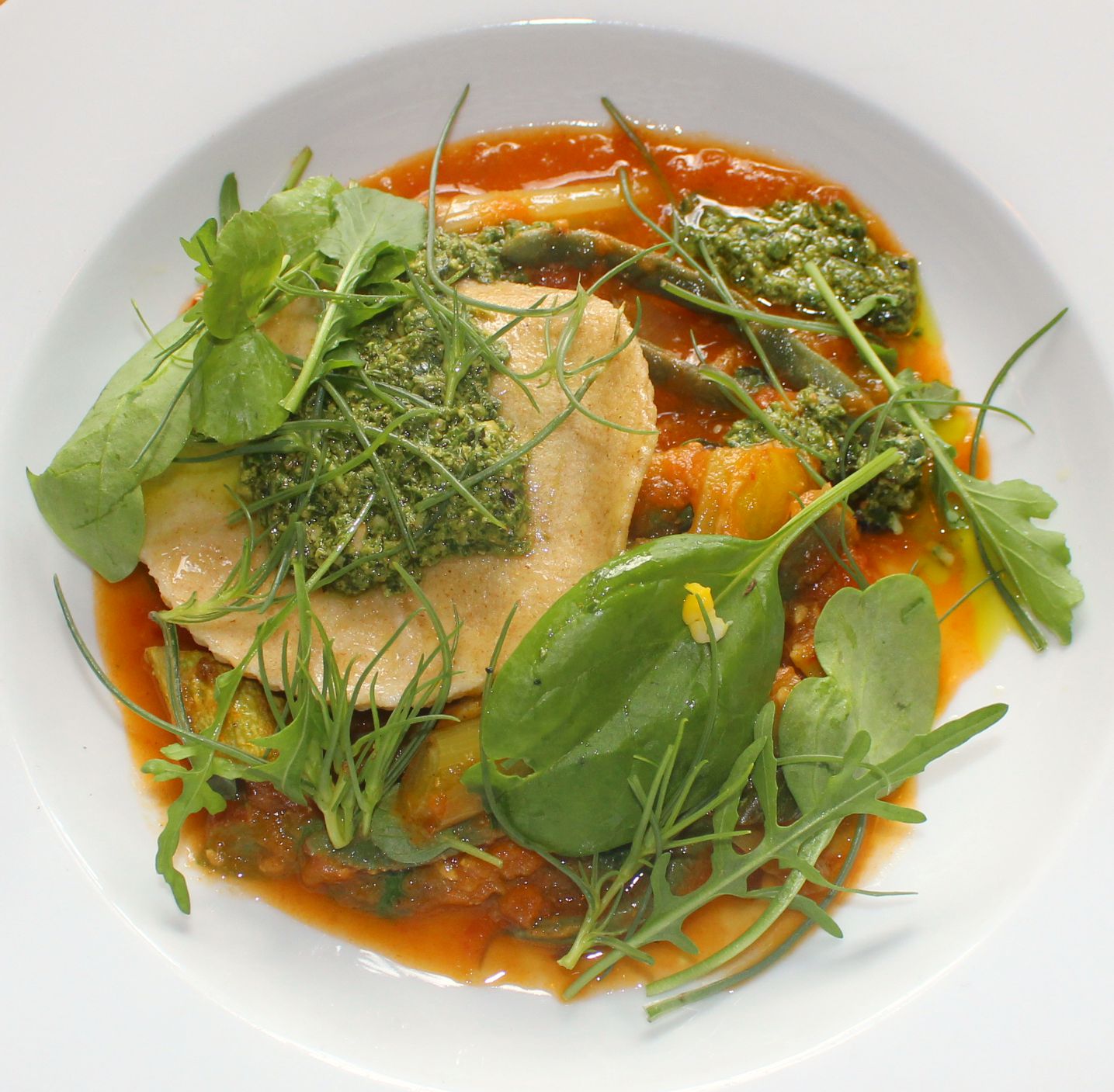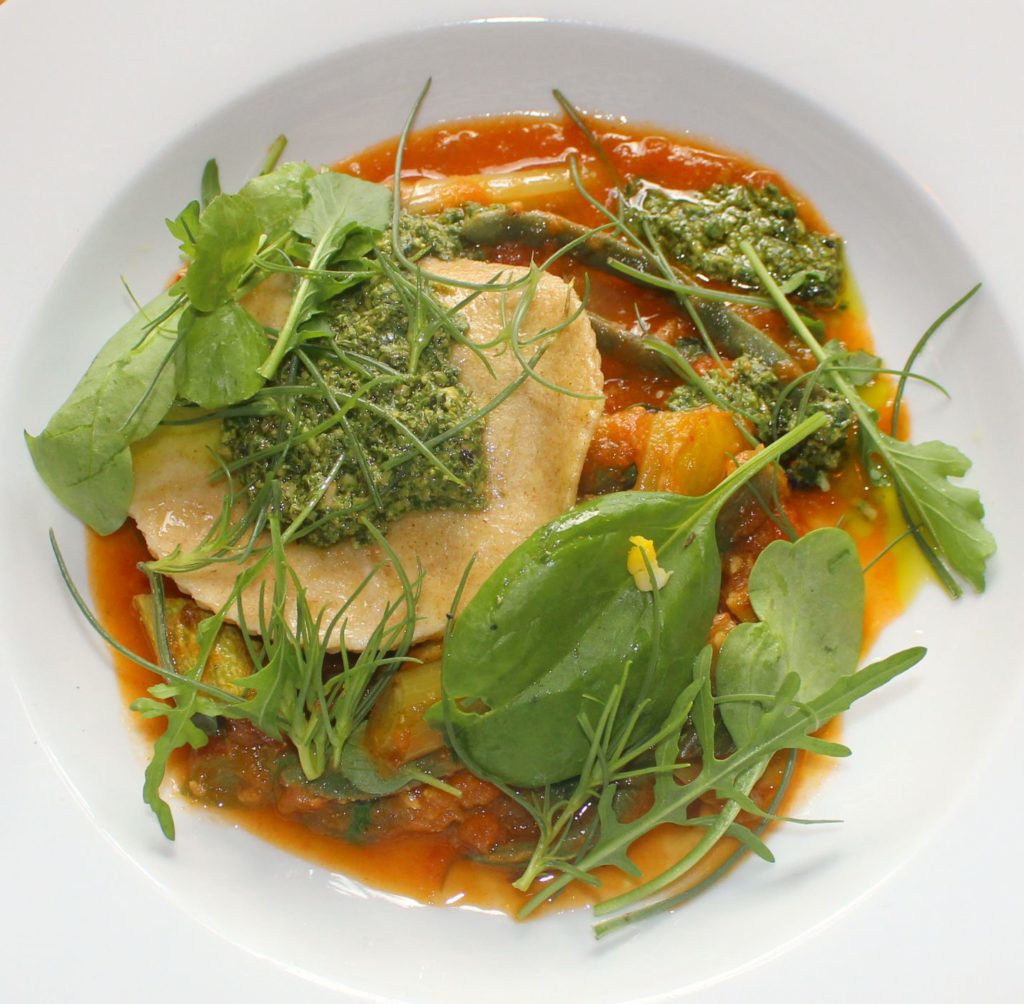 This was served with delicious roasted corn on the cob and their freshly baked bread which had a crunchy crust with a pillowy soft centre that I slathered with lashings of butter!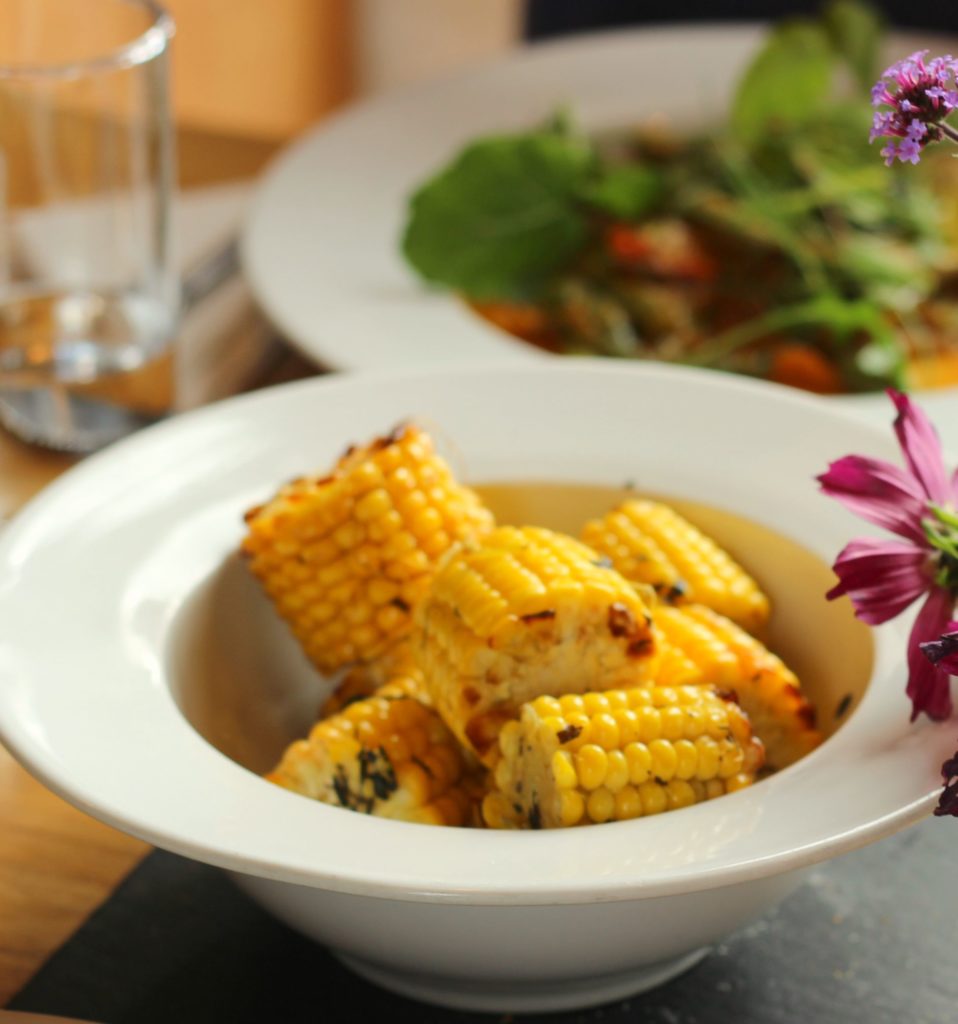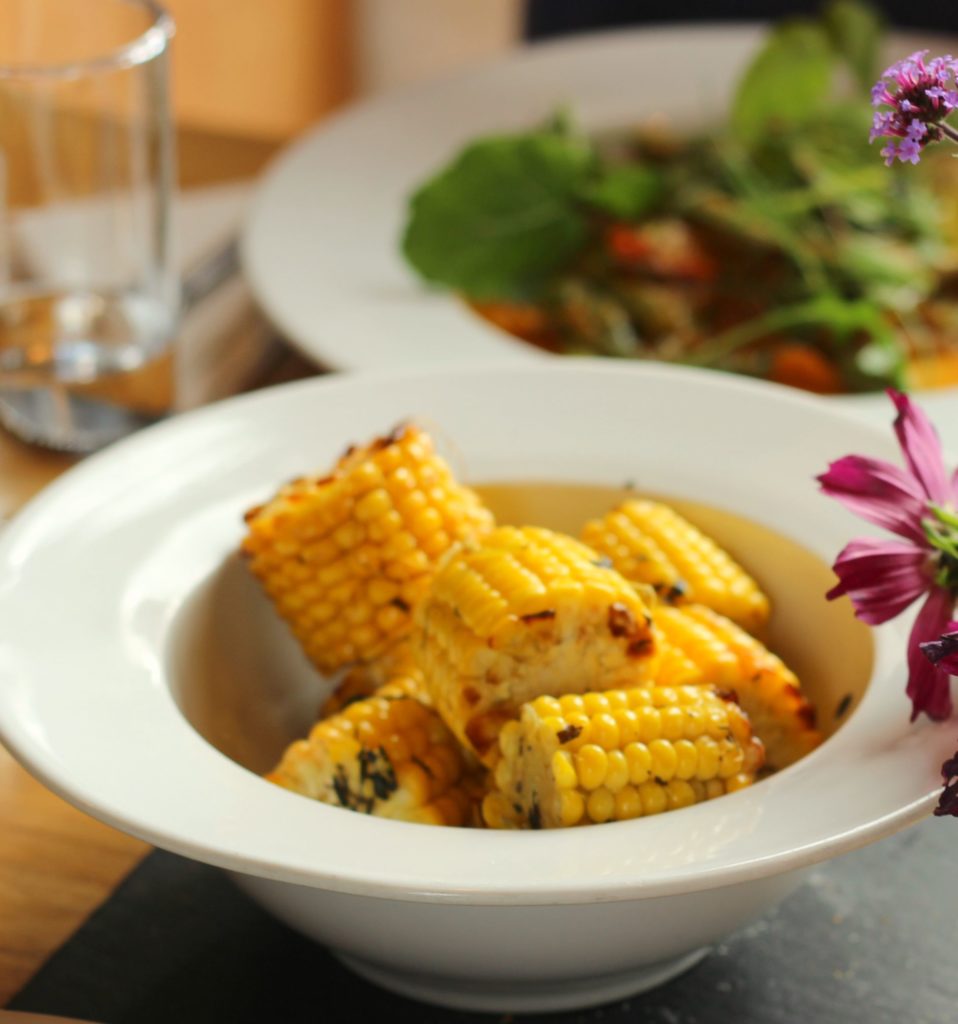 Dessert was local foraged damsons with fennel meringue and the best icecream I have ever tasted, made that very morning, infused with salted caramel, coffee beans and Madagascan vanilla. I definitely need the recipe for that!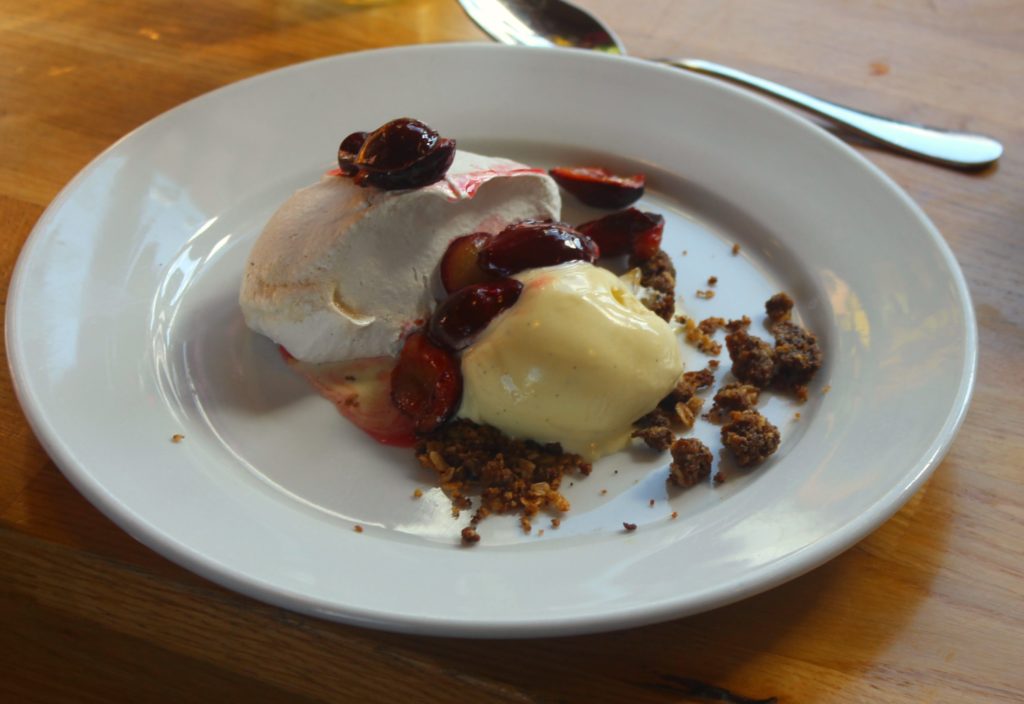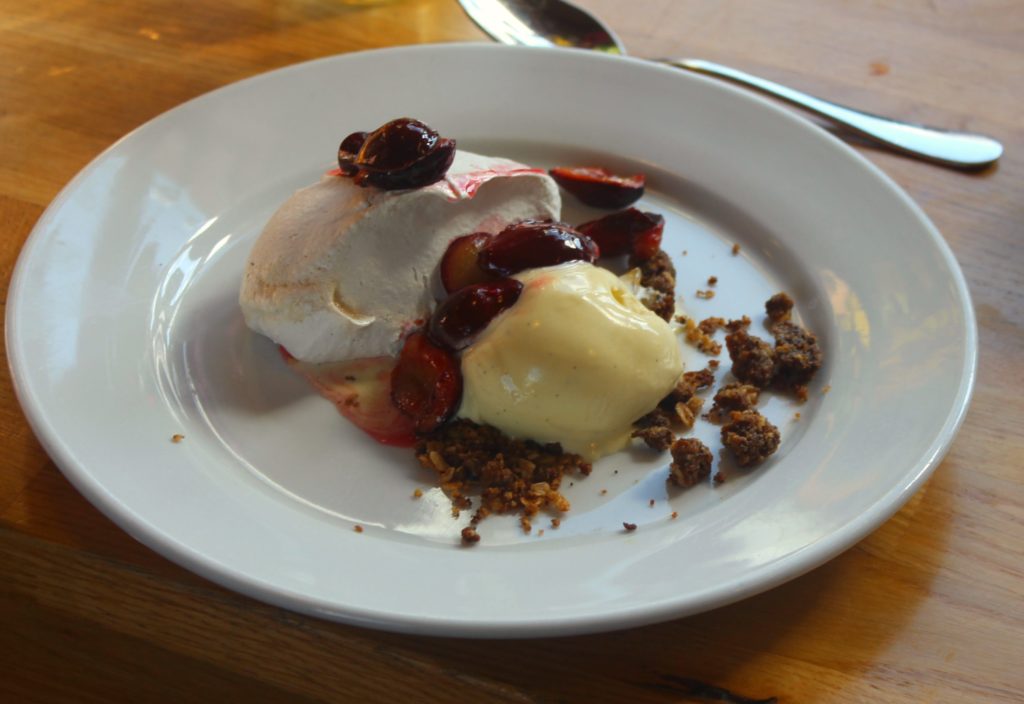 Our final session was a tour of the farm including the kitchen garden. Will, the head gardener regaled us with his extensive knowledge of River Cottage's certified organic farm and the vegetable kitchen garden where we found some unusual herbs and learnt about their methods of composting, crop rotation and harmonious planting.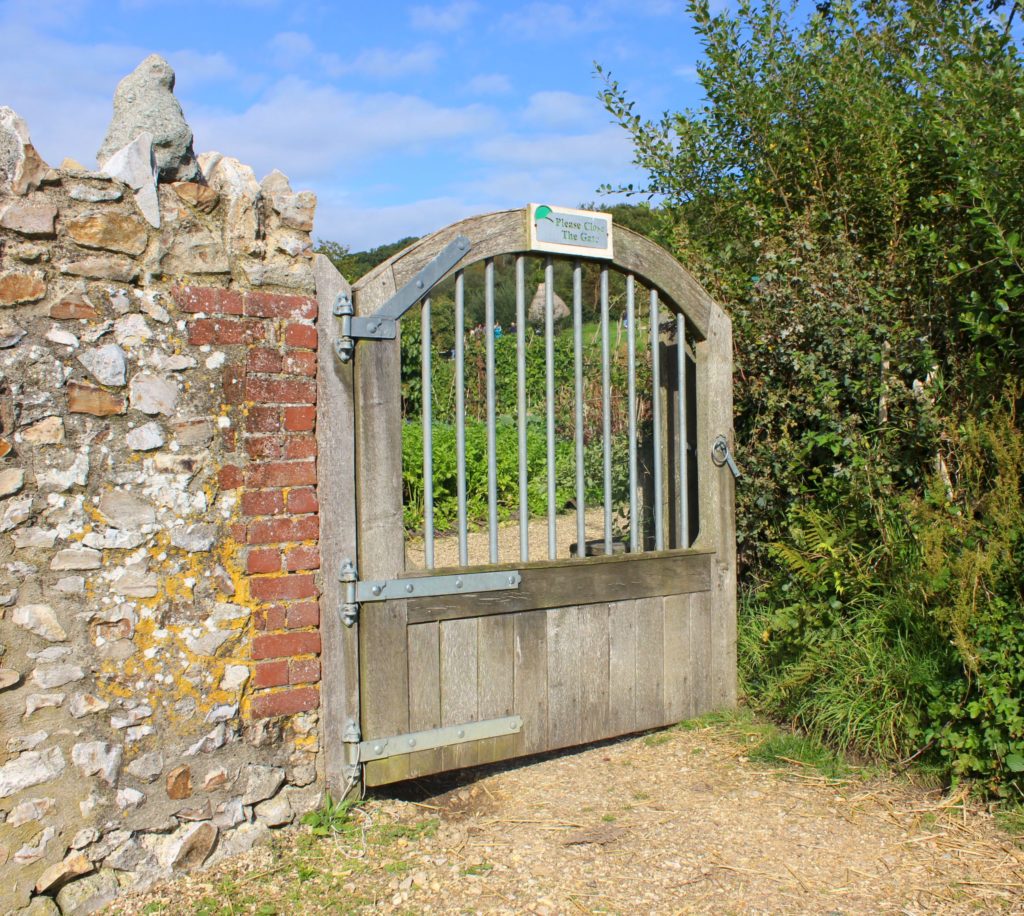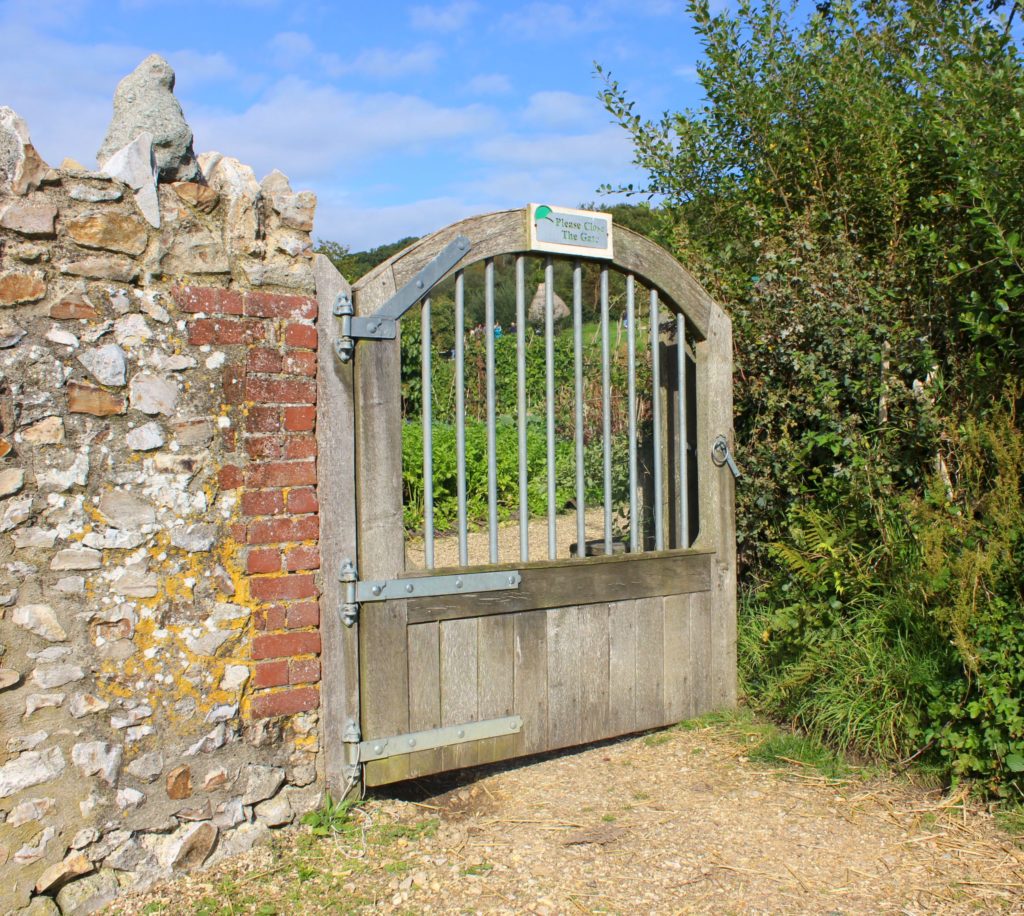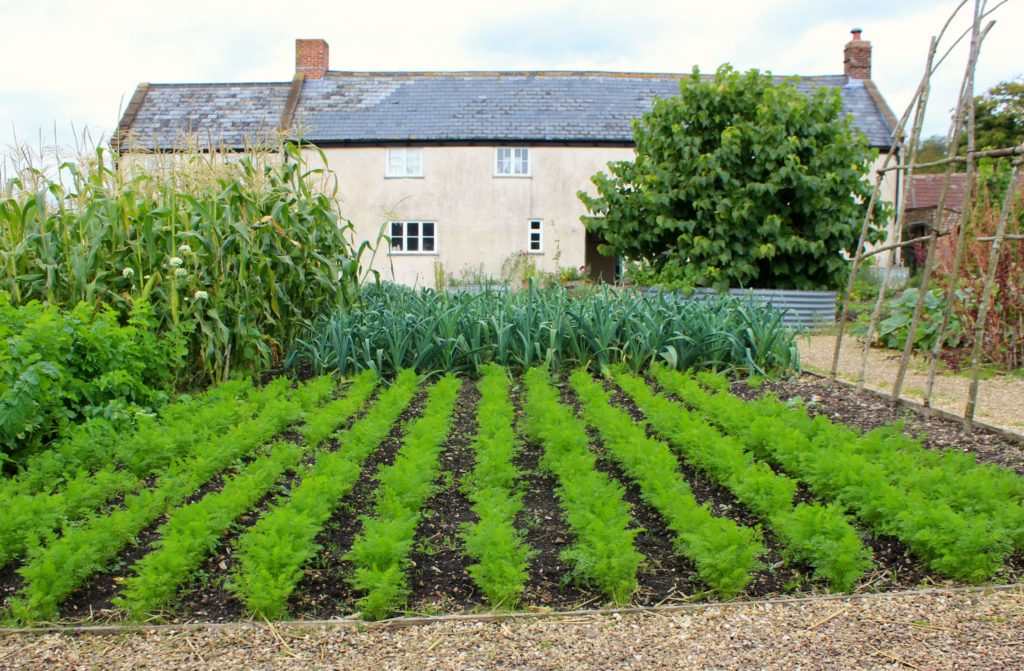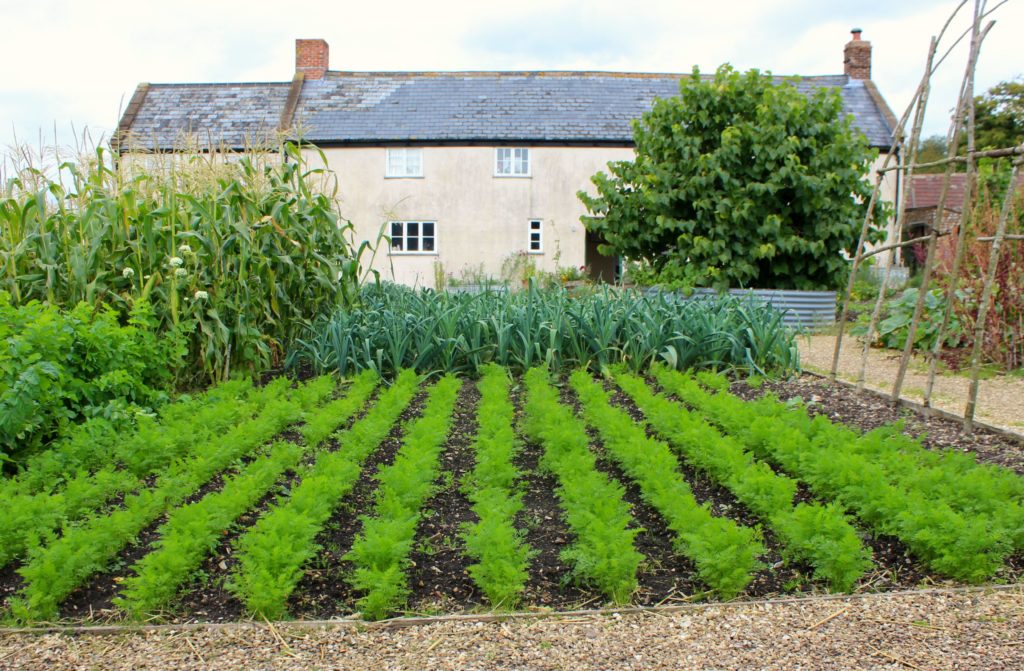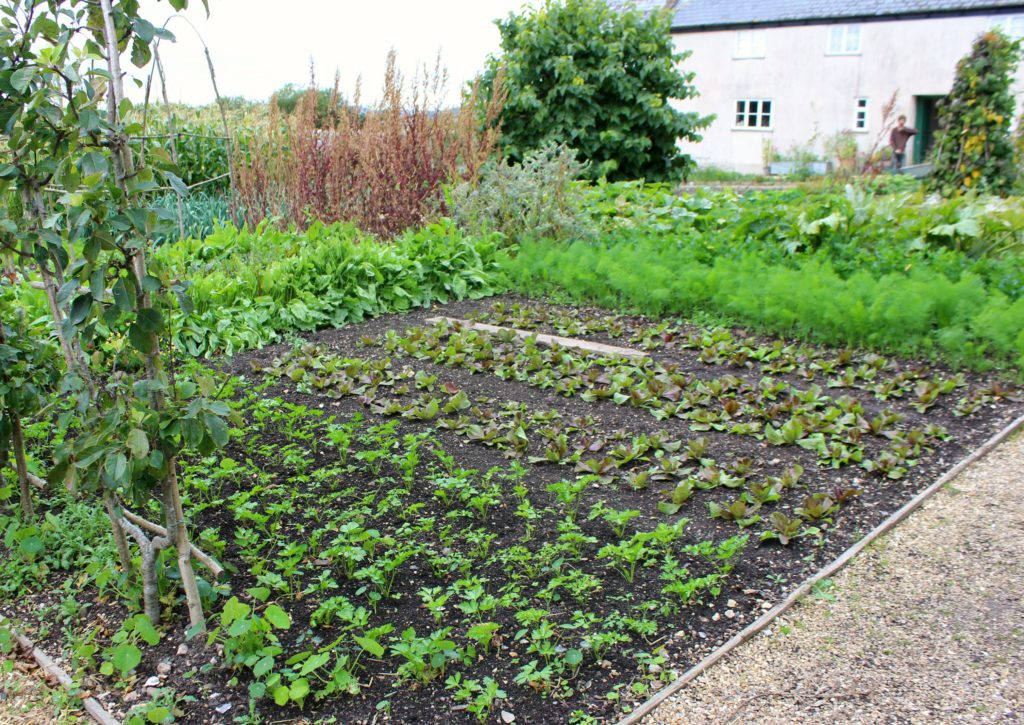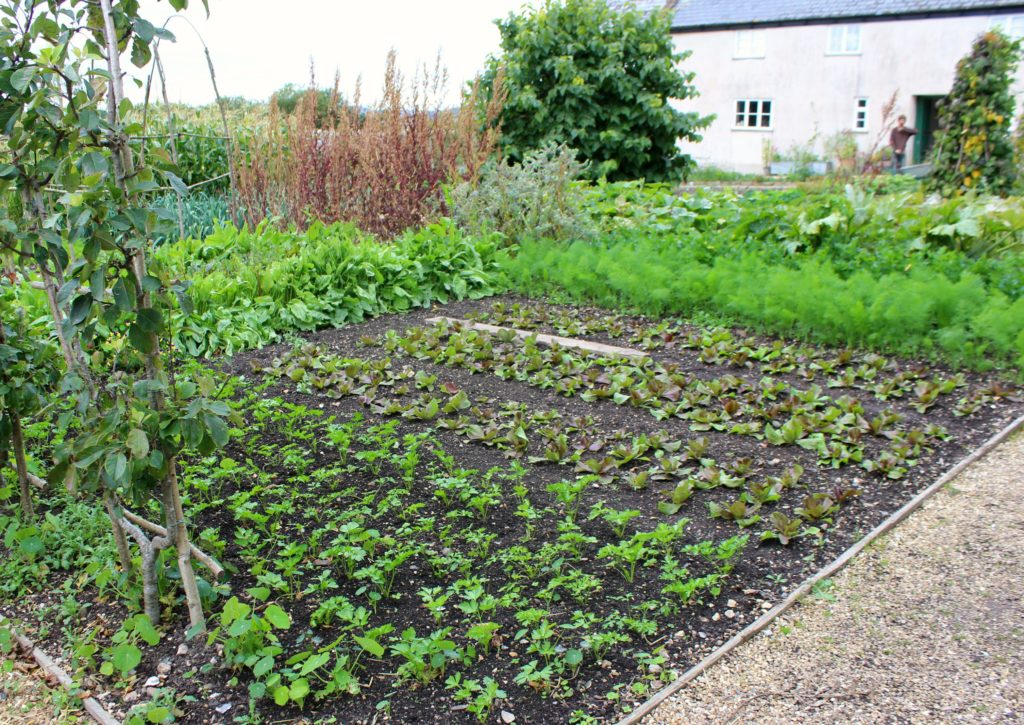 We also saw some of the farm animals, notably the Black Pigs and the laying Chickens. As a born and bred city girl (who now lives in the coastal/countryside) I loved seeing these creatures roaming relatively free and being treated with the utmost respect.
Throughout the day the River Cottage staff kept us well topped up with tea and coffee and to end the day we were treated to gorgeously soft (and moreish! I had 2!!) chocolate truffles with a final coffee to keep us going on the long journey home.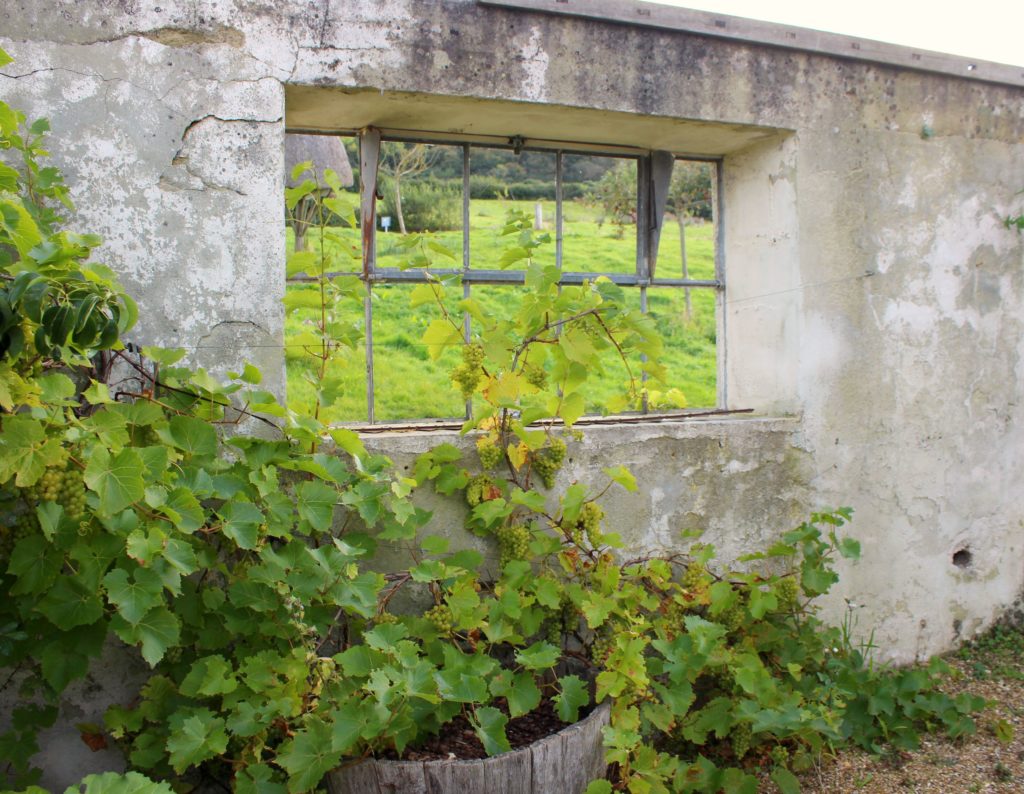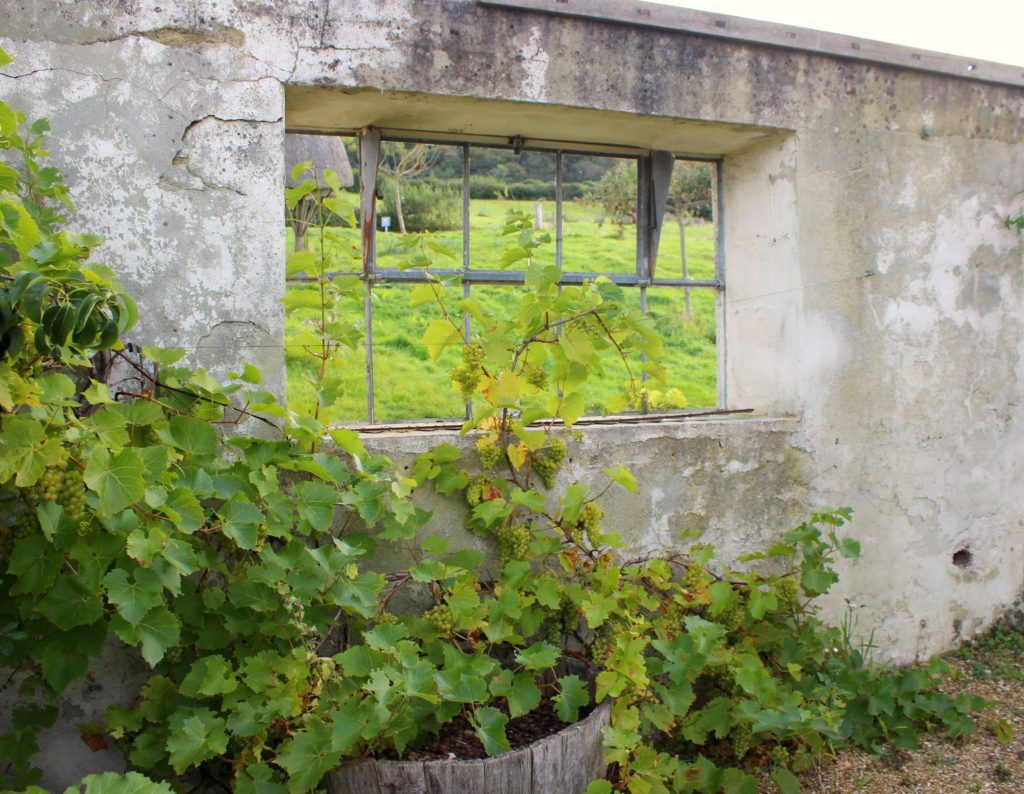 Thank you to River Cottage HQ and Foodies100 for the generous hospitality and putting on such a wonderful day of events and food! I will definitely be revisiting.