Blueberry and Lemon Friands. I made ice-cream the other day, the traditional way with double cream, milk and egg yolks. And with 3 egg whites languishing in the fridge I thought I would make some Blueberry and Lemon Friands to use them up. I have a growing list of recipes that use either only egg yolks or only egg whites so that I can marry up recipes without wasting one or the other. I do have a very old recipe that uses 6 egg whites but as I only had 3 (& didn't want to just halve the other recipe) I decided to make these from the BBC Good Food website where you can find the recipe. I did reduce the icing sugar from 125g to 100g, I feel most recipes use too much sugar so always tweak it!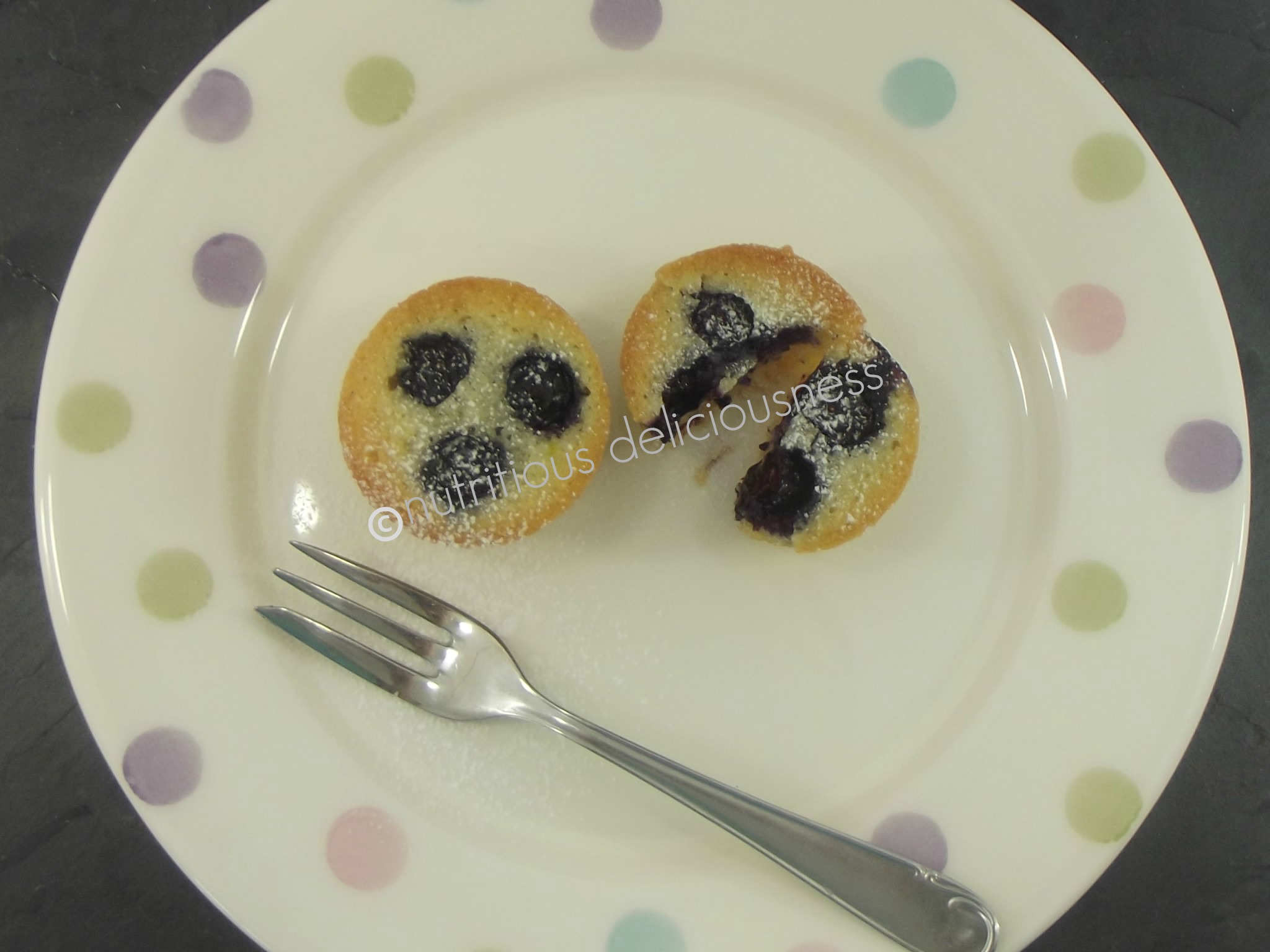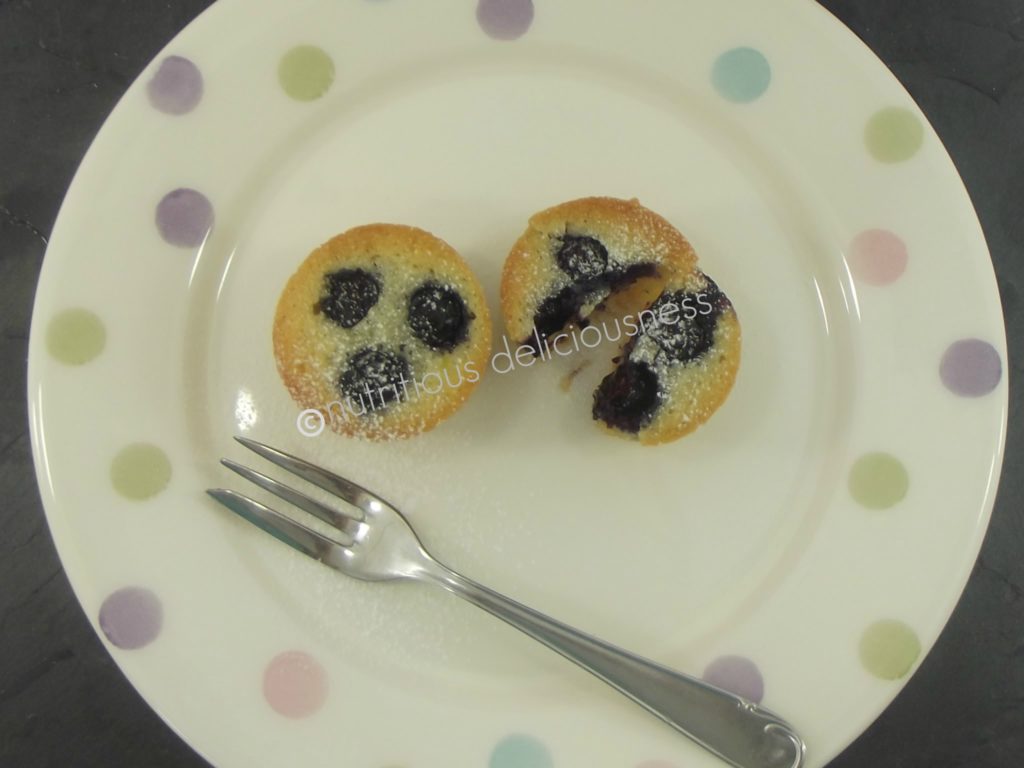 Ingredients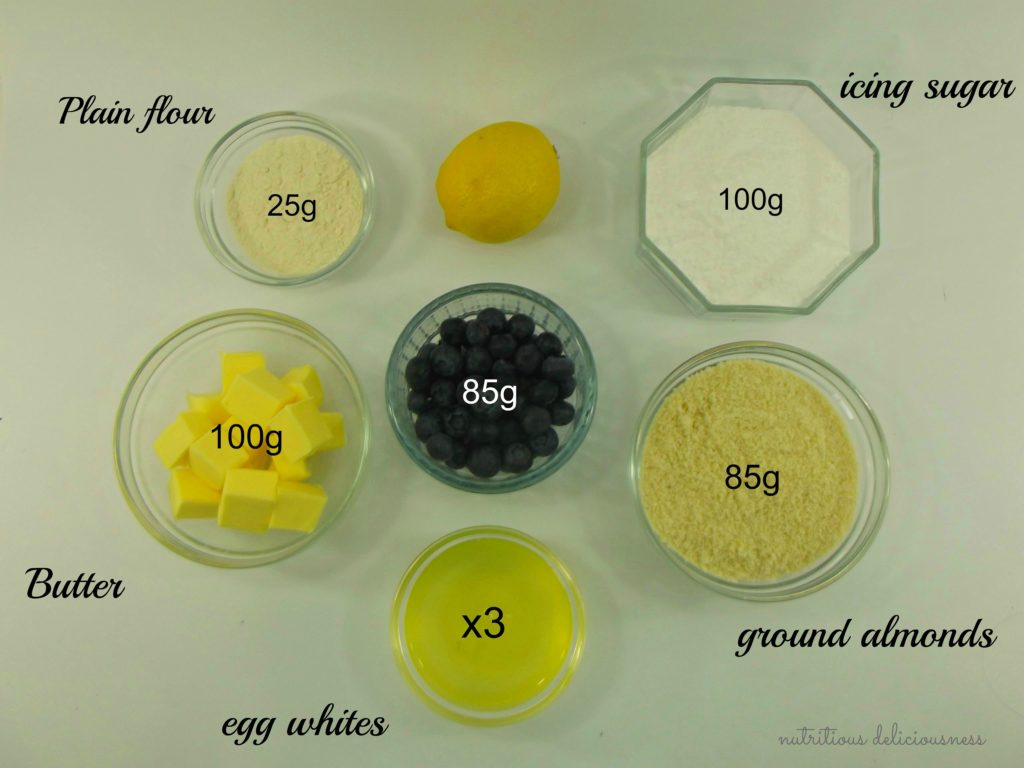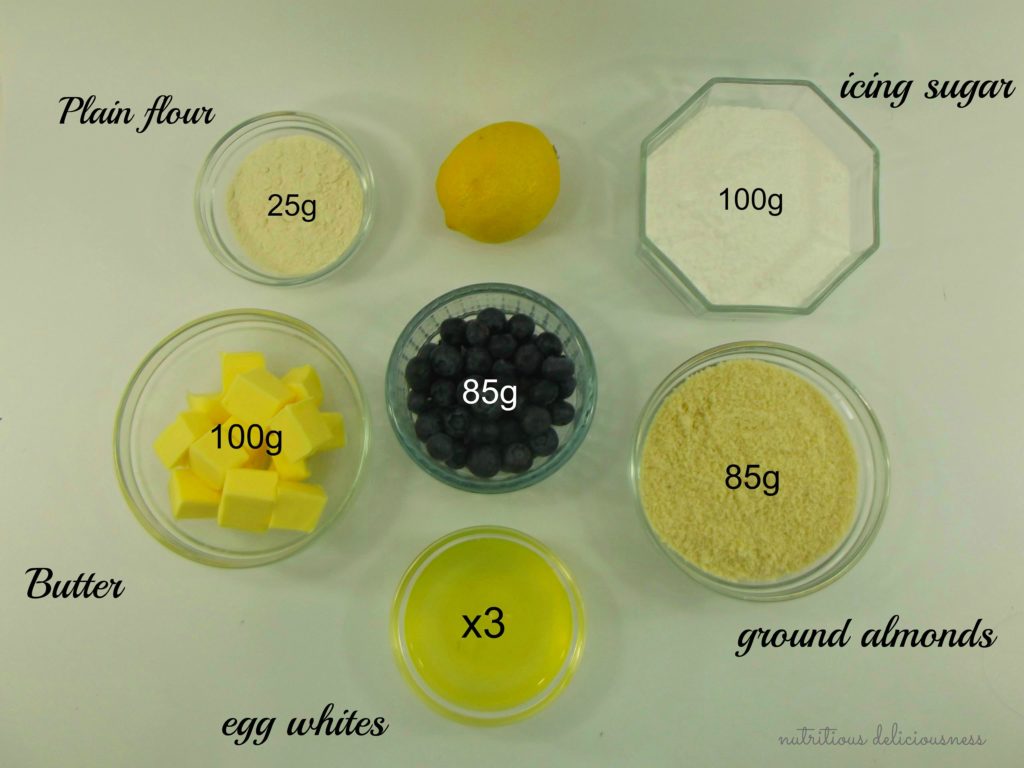 So, what is a Friand exactly? They originated in France and are popular in Australia (where my original recipe comes from). They are small, light as a feather, bite-sized cakes that are made with egg whites and ground almonds which are high in protein. You can use whatever fruit you please, but the smaller, softer fruits like Blueberry and Raspberry are the most suitable for these cakes. The fruit is just pressed into the batter before baking. You know I'm not keen on sugary cakes especially for tiny teeth but these are mini morsels of delight and ideal for a little one's lunchbox or a tea-time treat. The batter makes around 18 Friands so plenty to go around, they can also be frozen.

Usually you would bake Friands in a Friand Tin to give them their signature oval shape, I am using a mini muffin tin which is the nearest I could get to it. I have searched high and low for a Friand Tin without success. If any of my readers know where to get one in the UK or even further afield, do let me know!