All change with the weather again, the sun got his hat on again last week and we were all enjoying the benefits of lighter eating, being out doors and not having the heating on!
With the exception of the sand blown over from the Sahara this week (my car and windscreen were covered in it and my eyes have been feeling gritty too), the warmer weather, even if temporary, is so welcome.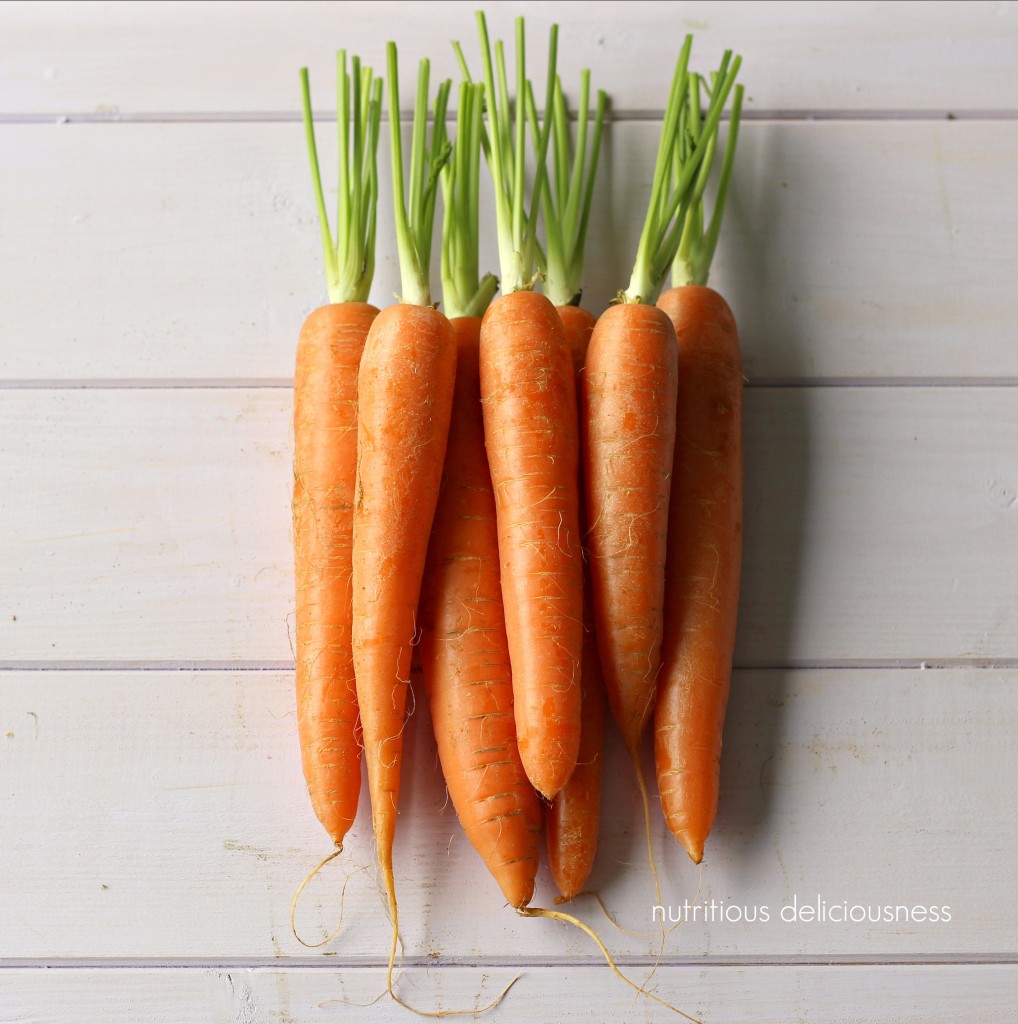 I'm still eating a lot of soups, mostly for a quick, light lunch, this soup literally only takes chopping the onion, carrots, ginger and juicing the orange to prepare, then can be left to bubble away until all the flavours have infused.
Soups are also brilliant for using up produce or even just making use of food already in the cupboard and fridge. The basic soup recipe is good for all the family and as you know I like a little heat so I do add a touch of cayenne pepper to mine once served.
My oils of choice are Coconut and Olive, when choosing an oil to cook with you want an oil that will not be damaged by high cooking temperatures and Coconut oil can be used at higher temperatures without heat-induced damage to the oil.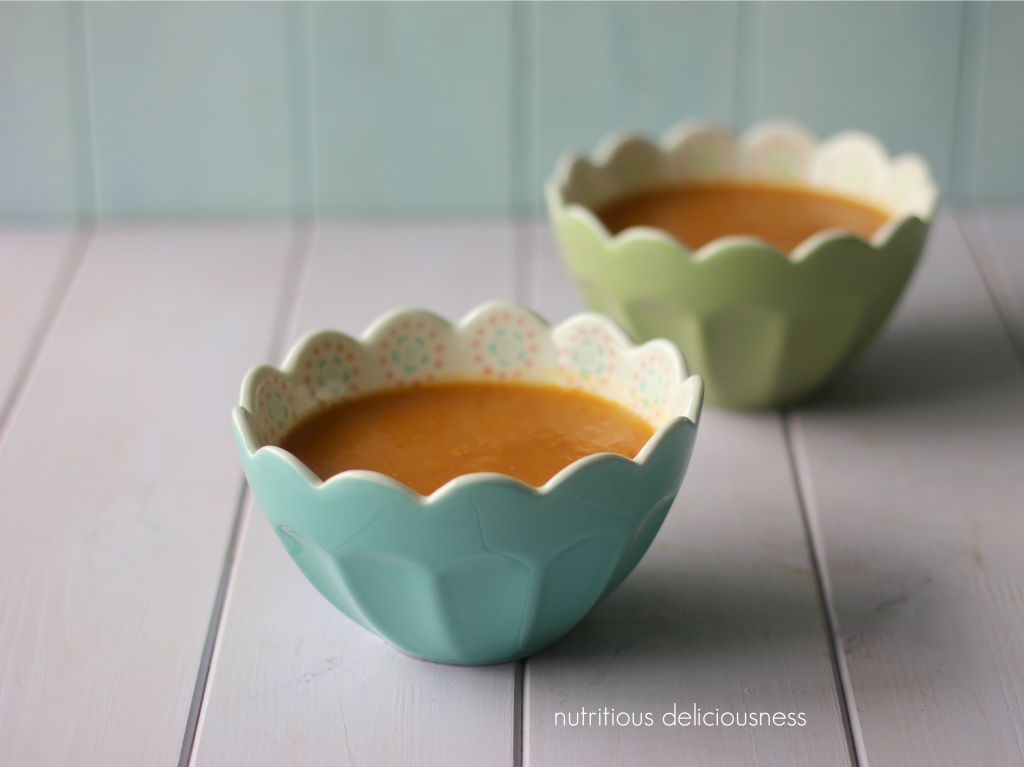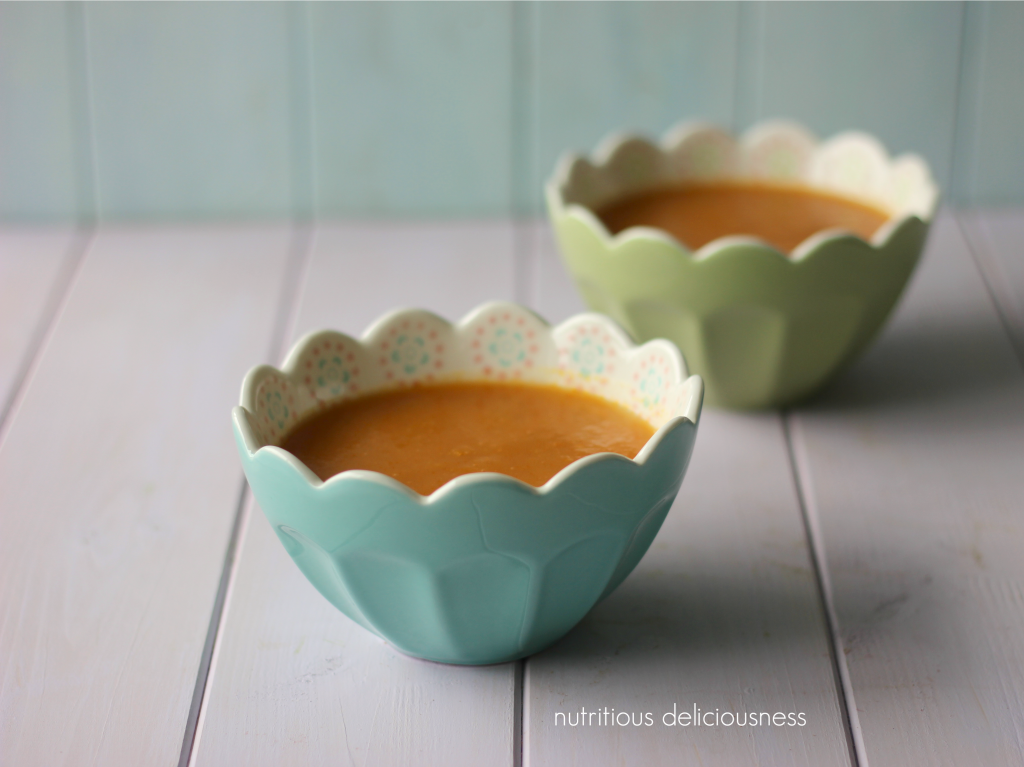 Carrot, Ginger, Orange Soup
Prep Time: 10 minutes
Cook Time: around 1 hour
Serves 4
Ingredients
I medium red onion, finely chopped
450g carrots, sliced fairly thinly
750ml vegetable stock
1" fresh ginger, chopped
pinch or two of cinnamon
1 medium orange, juiced
To garnish:
seeds of your choice

Method
Gently steam fry the onions in a large saucepan until softened.
Add the sliced carrots and cook for 10-15 minutes on a medium heat, stirring frequently.
Add the vegetable stock, bring to a rolling boil, then turn down the heat and simmer for around 25 minutes or until the carrots are soft.
Add the chopped ginger and cinnamon and simmer for a further 5 minutes to infuse the flavours.
Take off the heat and allow to cool slightly before blending to a smooth consistency. Whilst blending add the orange juice.
Serve garnished with a selection of seeds - I like a mix of pumpkin, sunflower, golden linseeds, brown linseeds and sesame seeds.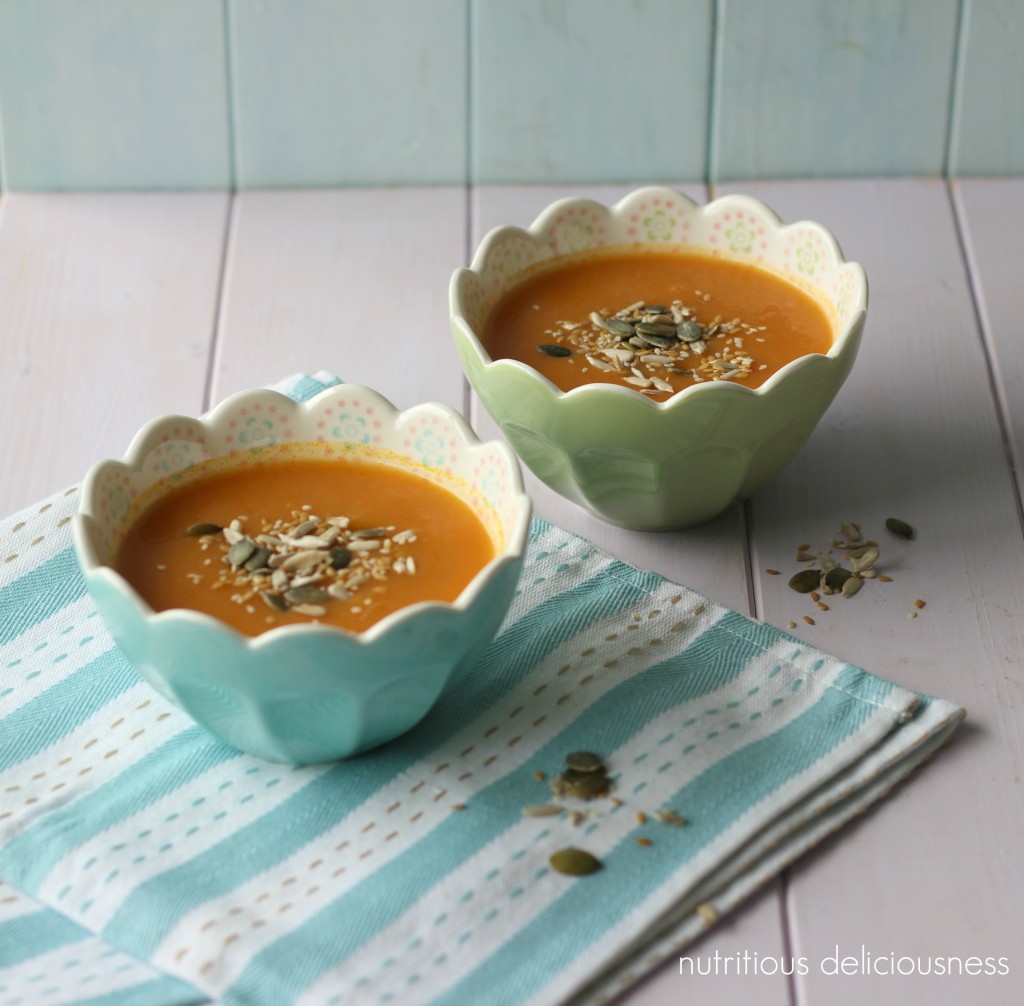 Quick Nutritional Info:
Carrots contain valuable amounts of the phyto-nutrient antioxidant beta-carotene which gives carrots their bright orange colour. Beta-carotene is absorbed in the intestine and converted into vitamin A during digestion. They are an excellent source of vitamin A plus vitamin C, E, K, folic acid, calcium, potassium, manganese, phosphorous, magnesium, zinc and some iron.