My kind of sweet treat this week, there is no refined sugar in this Chia, Date, Walnut Slice, no wheat or dairy either if that is what you need to avoid.  So easy to put together and no cooking required!  I came across the recipe on Woman and Home and had all the ingredients to hand which I'm trying to do more of, use what I've got in!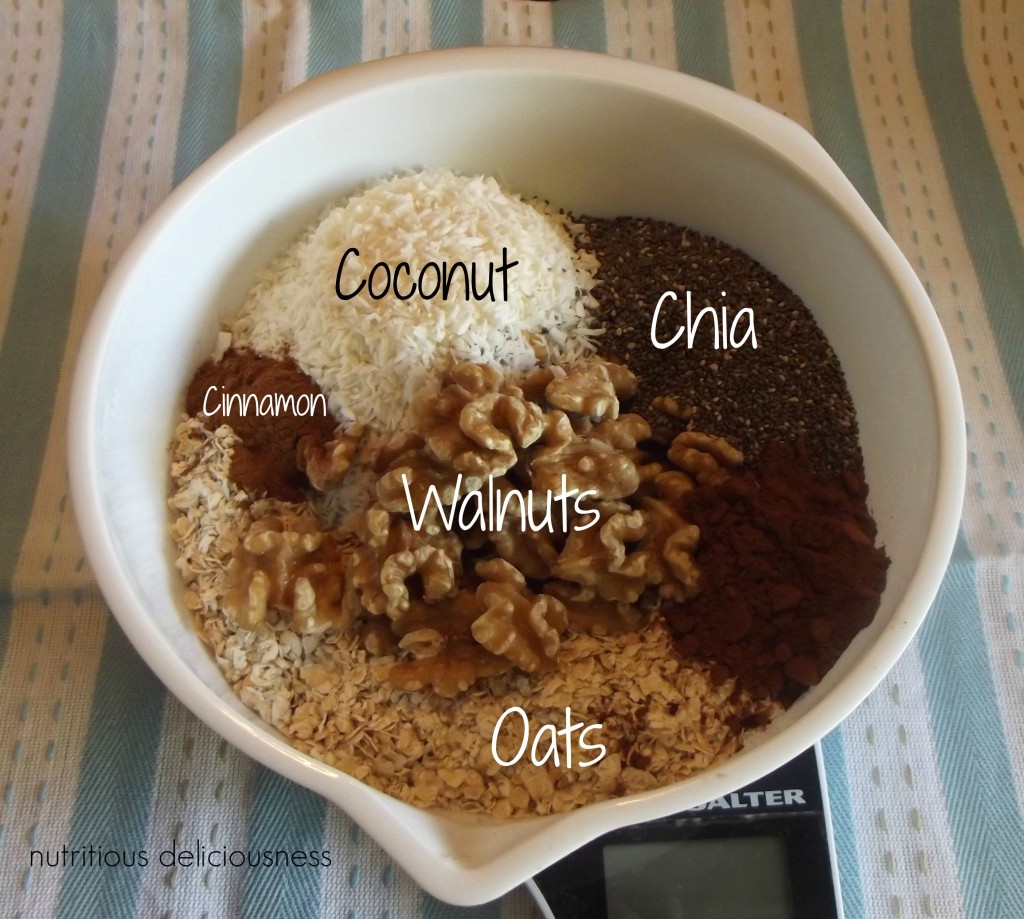 You literally put all the ingredients except the dates into a food blender and blend until you have fine crumbs, then add the dates a few at a time and blend until it all comes together. Then put into the tin of your choice and refrigerate for an hour or so, it will keep up to 2 weeks.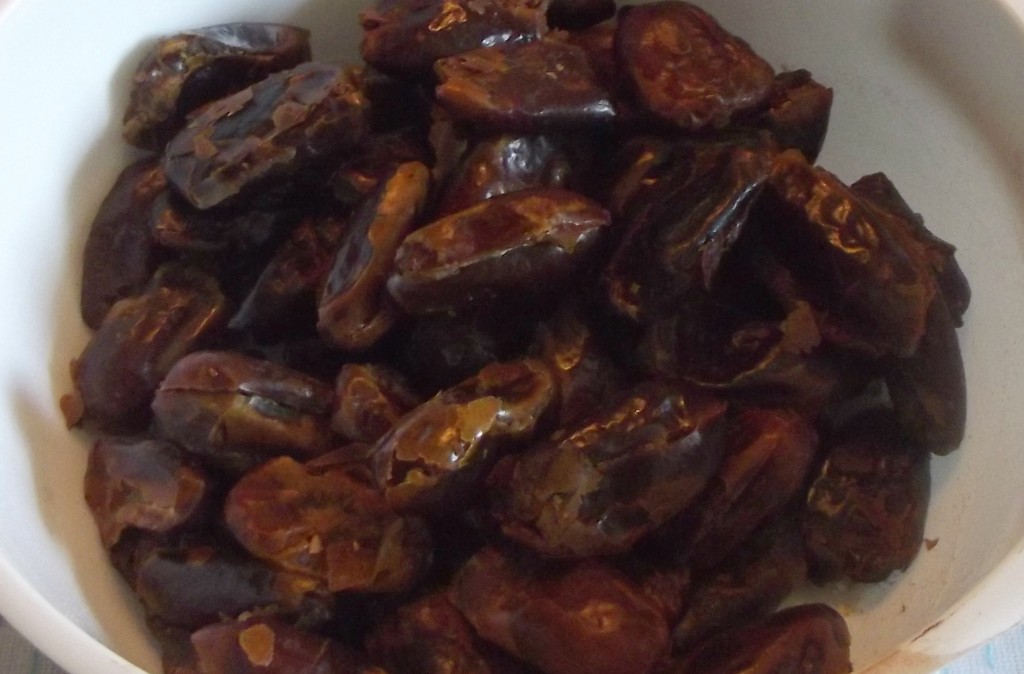 I've made mine in a flan tin with a loose bottom and have cut into slices and cubes for a little sweet, sugar-free treat.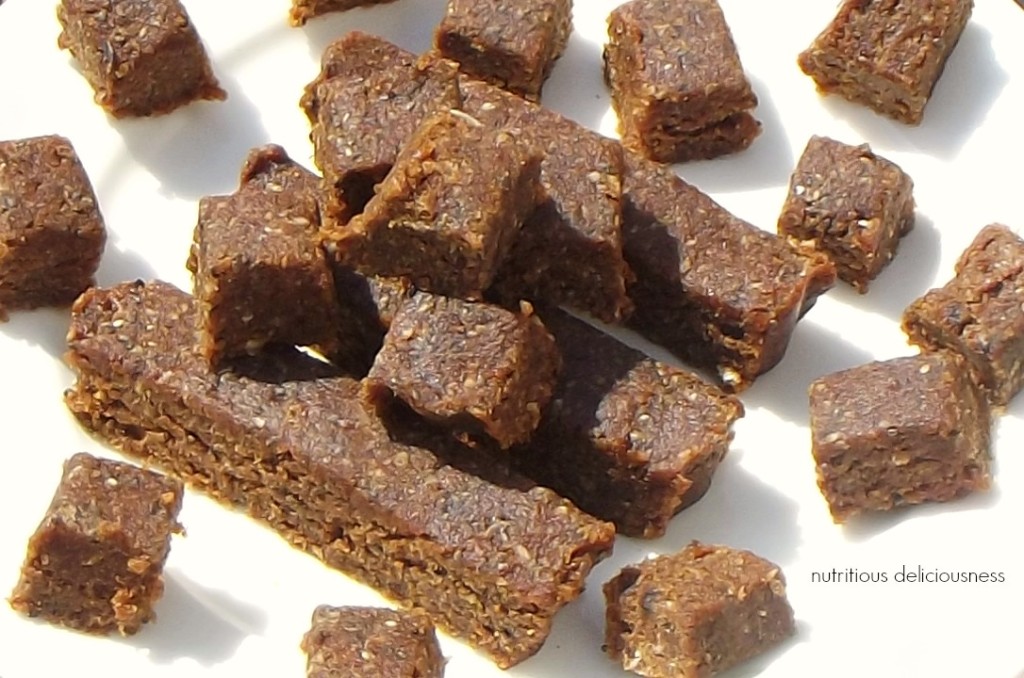 These will definitely become a staple here,  I thought they would be super-sweet with the amount of dates required but not so and really tasty according to the 3 year old!
Quick Nutritional Info:
Chia - This article by the Huffington Post highlights the benefits of eating Chia seeds.
Dates - contain magnesium selenium, manganese and copper which are important for healthy bone development and strength.  Other minerals include iron and potassium plus vitamins B2, B3, B6, Folic Acid and K.
Walnuts - very high in Omega 3, this chart from California Walnut shows what just 1 oz of walnuts will do for your health.