I have seen Beetroot being used in vegetable cakes and have often wondered what the combination would taste like. I do like beetroots but in small quantities and not all that often, so the thought of combining into a chocolate cake had me intrigued but I did wonder if the earthy taste of the beetroot would come through into the cake.
I couldn't have been more wrong, this cake is moist, fudgy and so delicious. You would never know there are 3 large beetroots baked into it and more importantly the 3 year old won't know either!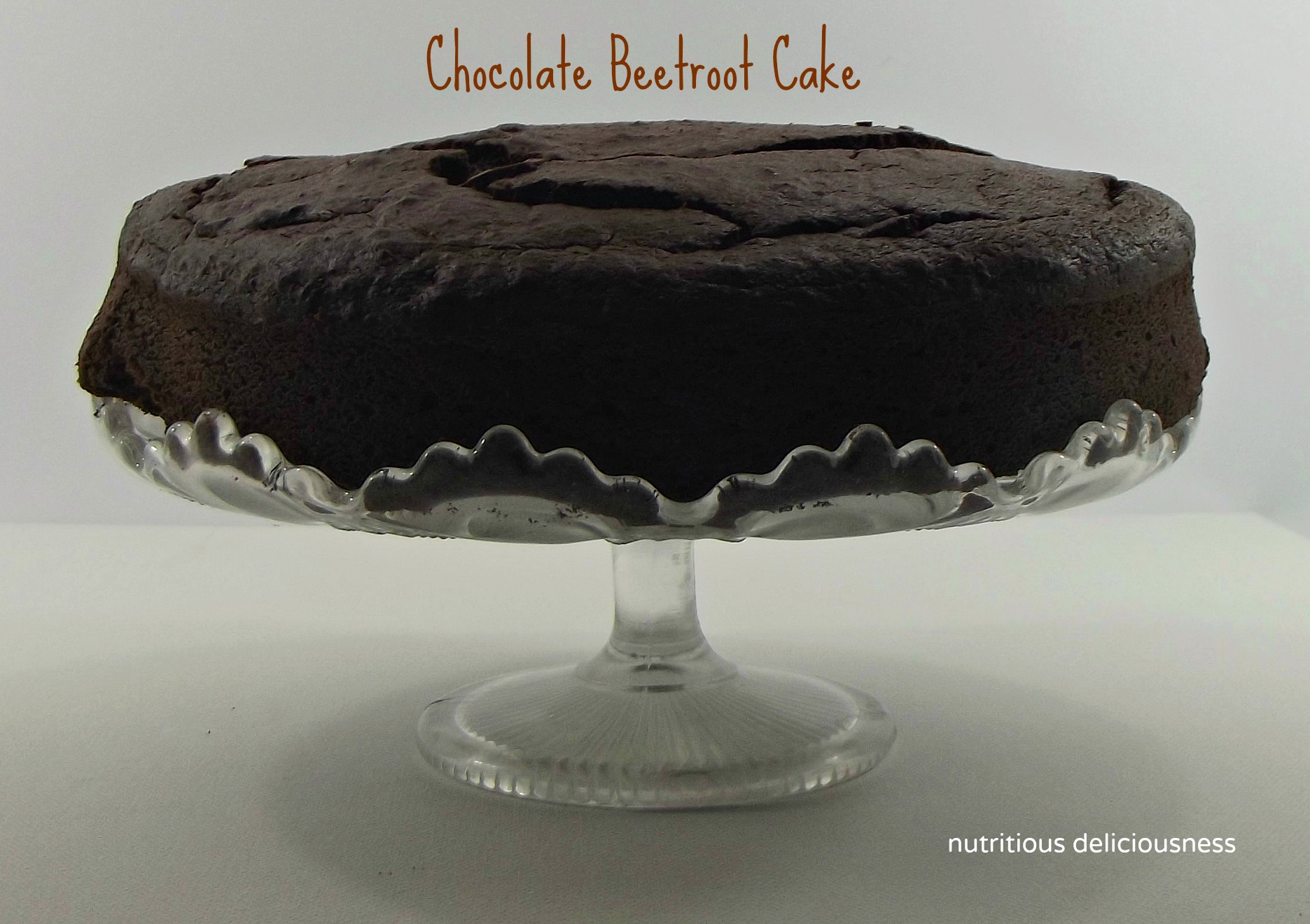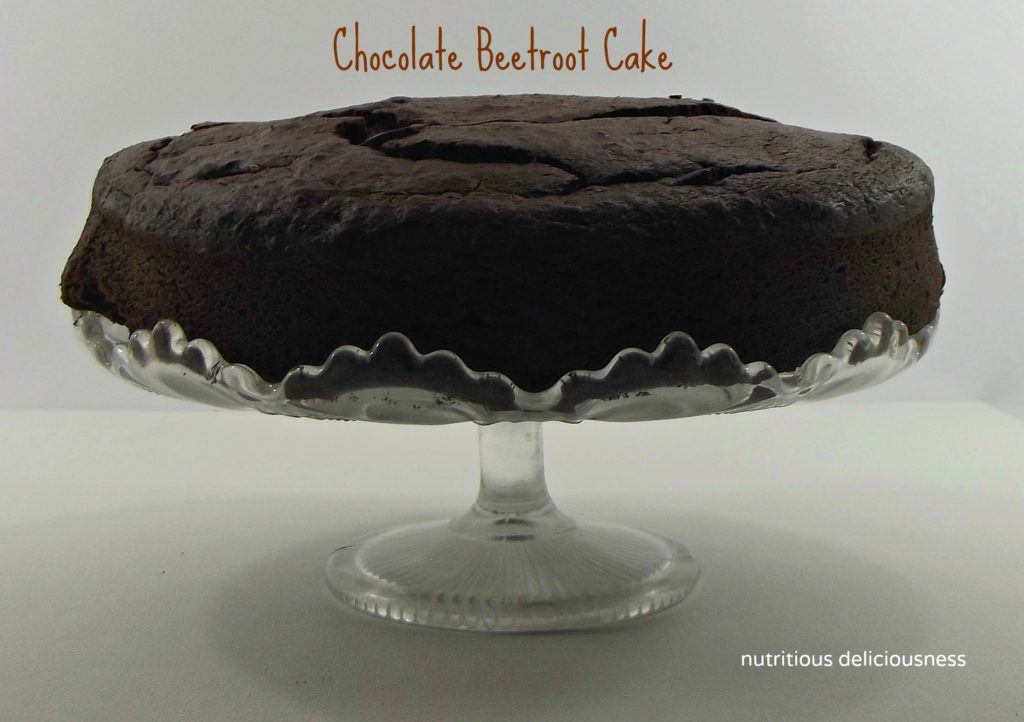 I used the Beetroot Chocolate cake recipe from Tesco and instead of using sunflower oil I substituted with the same amount of butter melted in the microwave and used in the same way.
I did reduce the sugar content from 200g to 120g which I think brings out the taste of the chocolate, (I used Tesco 74% ) and along with the beetroot it makes an antioxidant rich cake, see chocolate can be good for you!)
The cake was covered in a chocolate ganache, 100g Tesco 74% chocolate and 200 ml double cream. Bring the cream to a gentle boil then take off the heat and stir in the chocolate and keep stirring until melted and glossy. This amount was plenty for an 8" cake with some to spare. Ganache, of course, is optional, so omit if you want cut down on extra fat and sugar.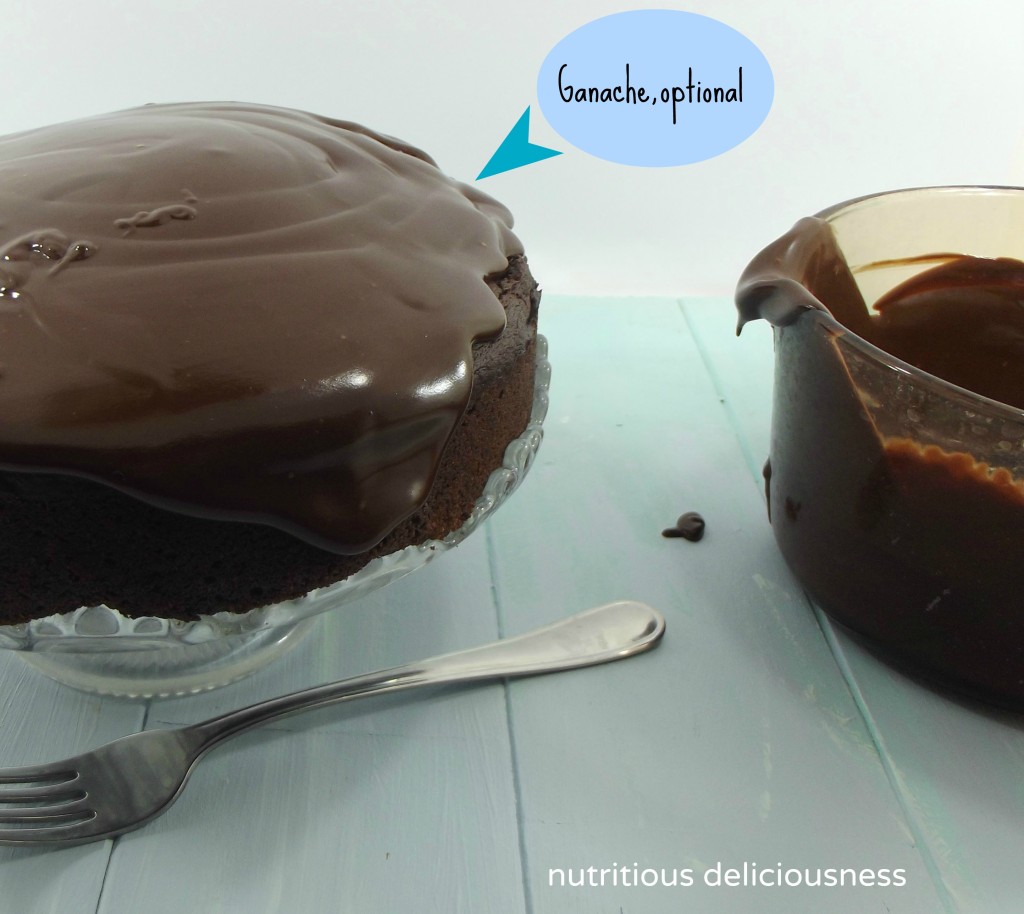 Love this recipe, it is so rich you only need a small piece (half the size of the one in the photo!) for a real chocolate hit, the cake kept really well and even the last slice was still moist a few days later.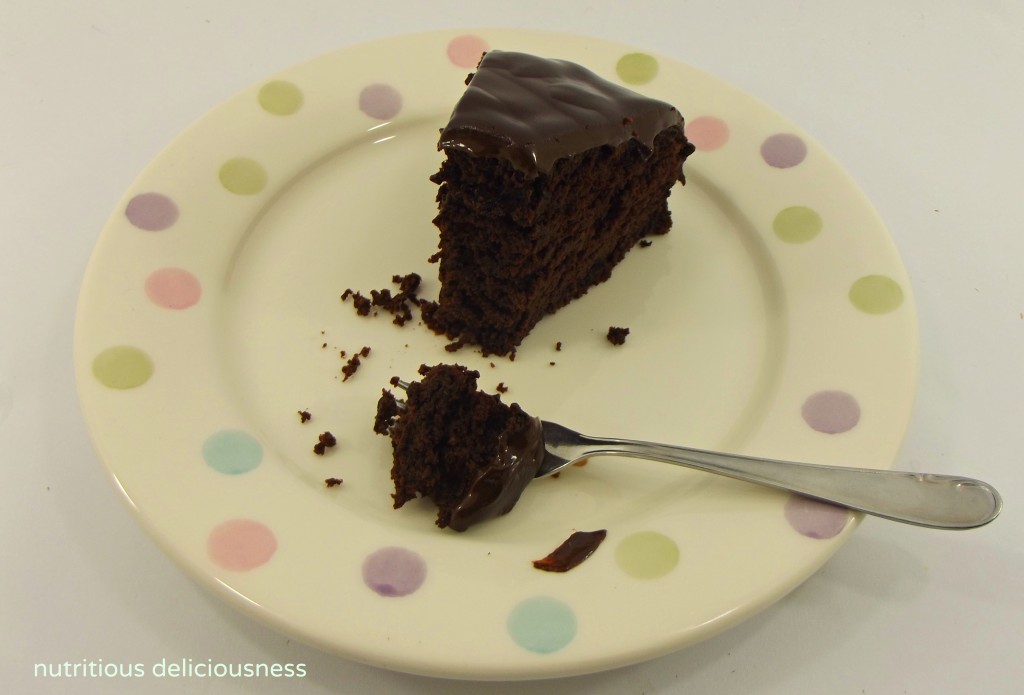 Quick Nutritional Info:
Beetroot: a good source of Vitamin C, Iron and Magnesium, very good source of Dietary Fiber, Folic Acid, Potassium and Manganese.