I really enjoy making my own nibbles/canapes for parties and family gatherings wherever I can but this year for our New Year Nibbles selection I am taking a few shortcuts  along with some homemade goodies.  I shall be buying all the pastry ready made and ready to roll out and I will be keeping a few M&S nibbles as backup in the fridge as we are having a small party to say ta-ta and good riddance to 2020 and I know how fast the buffet table disappears!
A few of our favourites are:
Parmesan Crisps - simply grated Parmesan in little piles on a baking sheet lined with parchment paper and bake for a few minutes.
Mini Quiche, these are great and so easy to make, this recipe comes out several times a year for picnics and the like,  Gruyère makes these so tasty: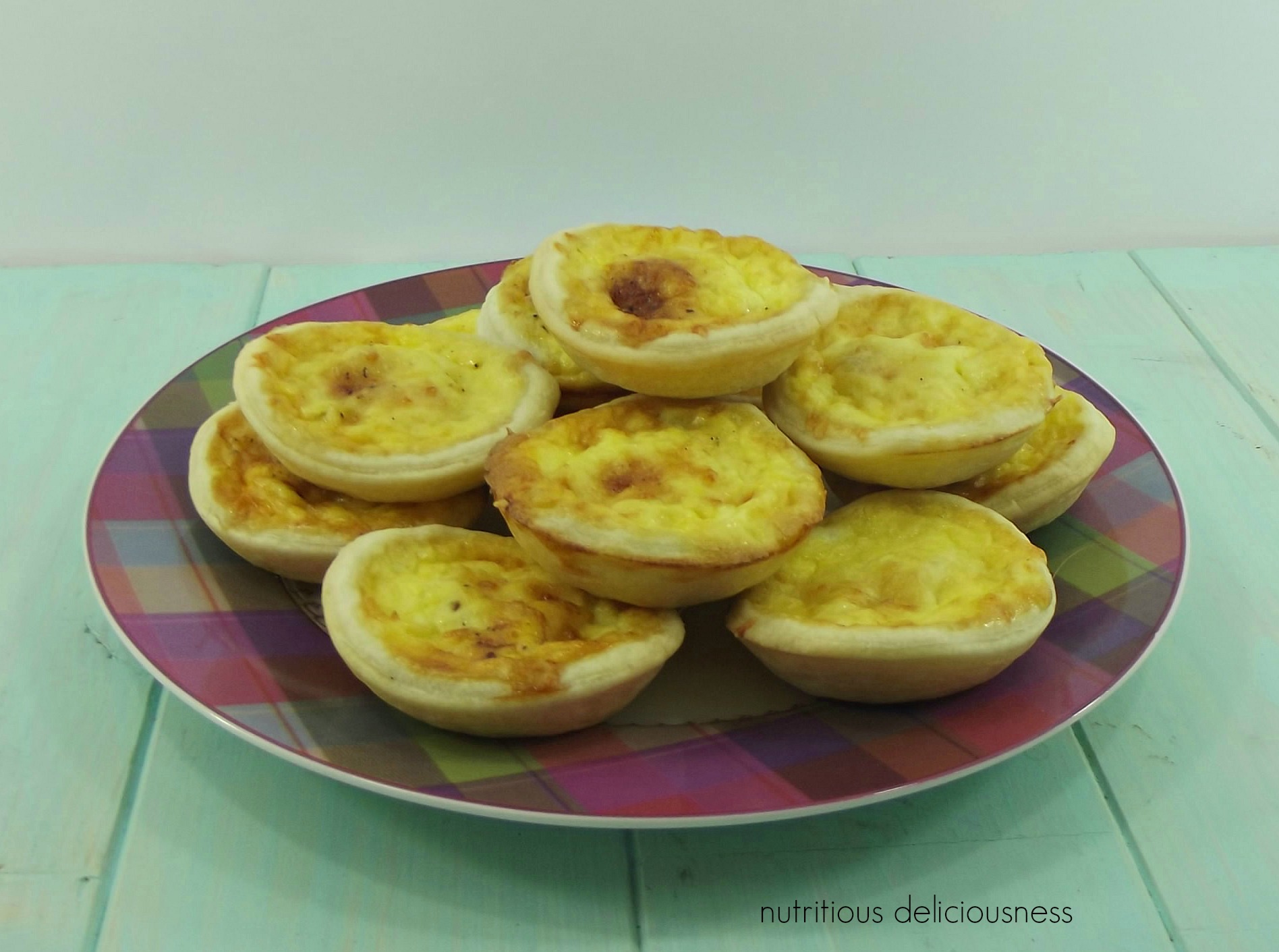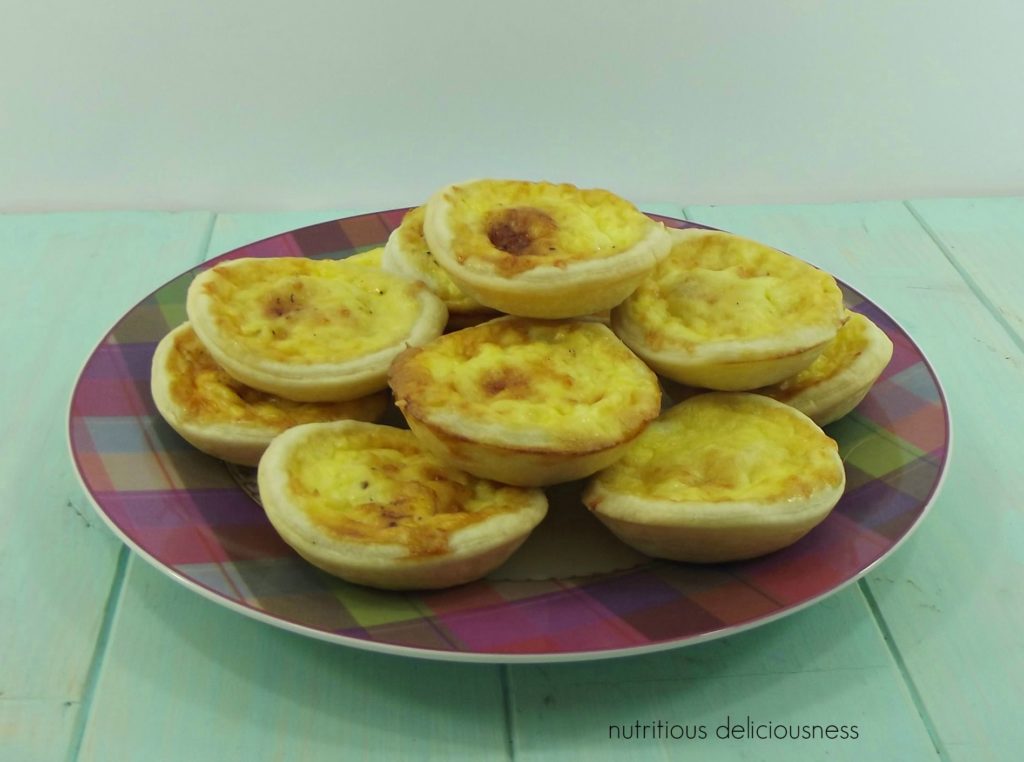 Ingredients
375g ready rolled shortcrust pastry
90g back bacon, chopped into small squares
5 tablespoons crème fraîche
1 whole organic egg
1 organic egg yolk
3 tablespoons semi-skimmed milk
50g Gruyère cheese, grated
Salt and pepper
Method
Pre-heat your oven to 190°C/170°C/Gas 5.
1.  Cut 12 rounds of pastry to line a 12 hole tin, I use a glass that makes the
perfect size round for my tin, around 7.5cm.  Refrigerate while you make
the filling.
2.  Dry fry the bacon until lightly golden.  Drain on a paper towel and let cool.
3.  Combine the crème fraîche, semi-skimmed milk, whole egg and egg yolk in
a bowl, season to taste.
4.  Divide the bacon and grated Gruyère between the pastry cases, then
spoon the crème fraîche, egg mixture carefully and evenly over.
5.  Bake for 15-20 minutes or until golden and the filling has risen.  Leave to
cool for a few minutes before removing from the tin.
Spicy Chickpeas - drain and rinse 2 400g tins of chickpeas, place on baking trays and roll in olive oil, sprinkle with spices of your choice, we like chilli powder, black pepper, garlic salt and a touch of cumin.  Bake in your oven with other canapes for around 15 minutes.
Smoked Salmon & Cream Cheese Blini's - these I do enjoy making but you can also buy ready-made.  Light, sugar-free little pancakes (also brilliant for the toddler girl who wolfs them down topping free), can be made ahead, the recipe I usually use  from the Good Food Channel makes around 3o, using half a tablespoon of batter for each blini.  Top with cream cheese or  crème fraîche with a little finely chopped smoked salmon  mixed in plus a touch on top and a twist of black pepper to finish.  Delicious!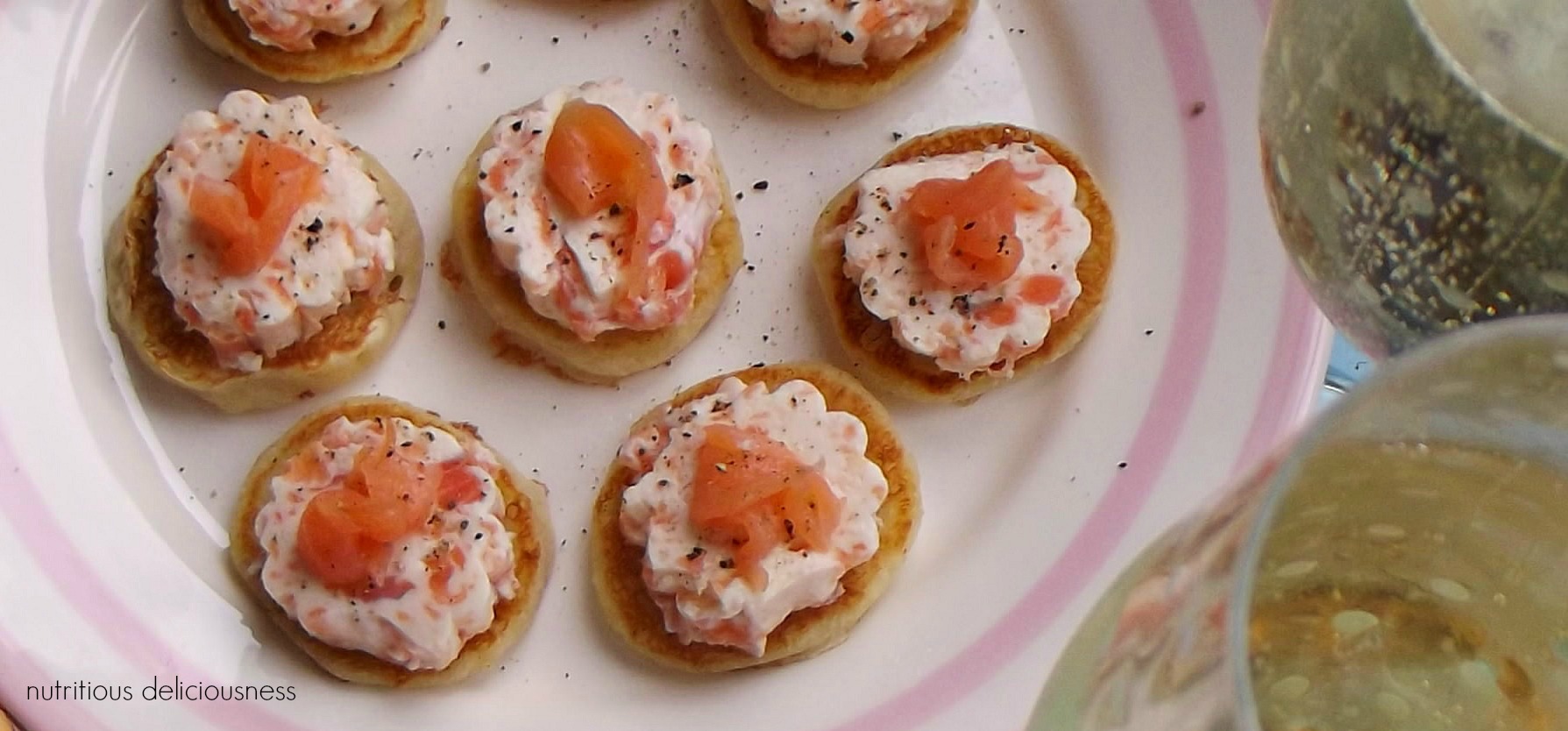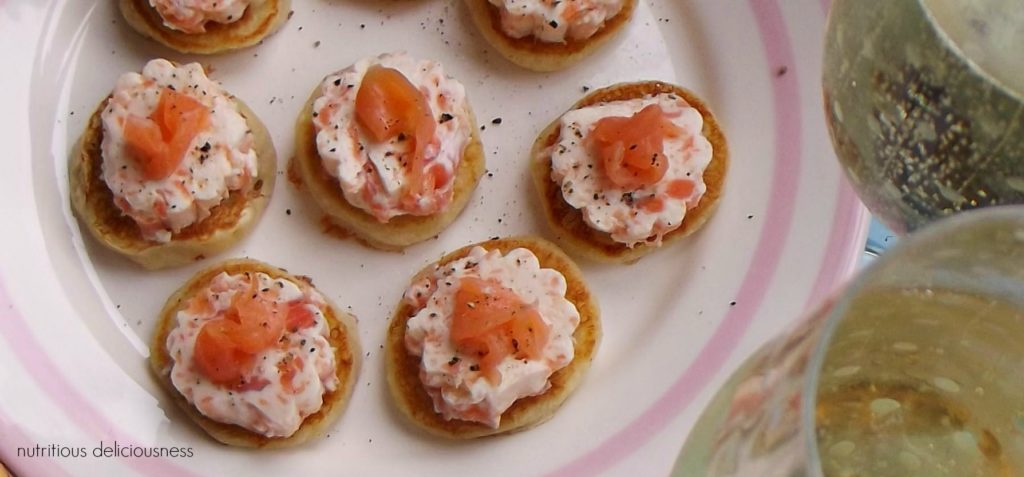 However you are seeing the New Year in,
 I'd like to wish you all a very
Happy and Healthy New Year!