Things change when you have little ones in the house, I find myself eating a kiddy portion of food at 5.30 pm to encourage her to eat at the table and of course to make sure she eats well.
Most evenings I will eat later in the evening with Mr ND, but last night I didn't feel like it but by 9.00 pm I was ravenous!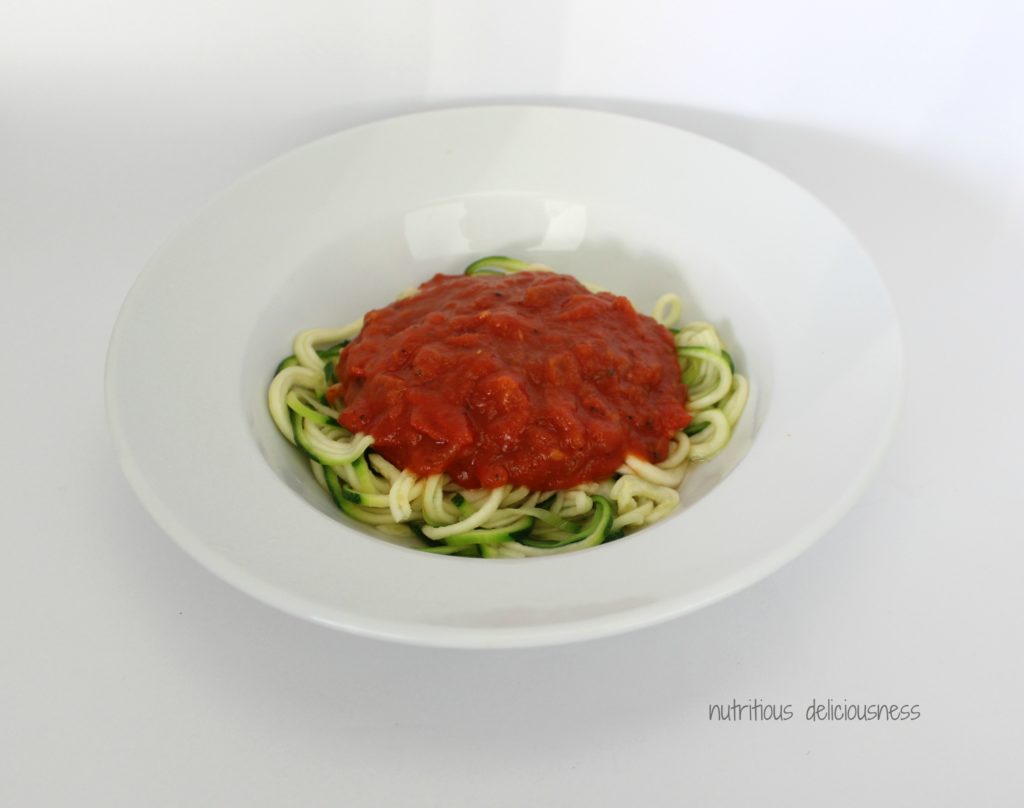 I made this very quick and rich Tomato sauce with Zucchini from ingredients to hand in around 25 minutes. it was surprisingly light but also filling.  I used 2 garlic cloves because I love garlic, it always enhances a tomato based sauce and has amazing medicinal qualities, anti-viral and antibiotic.  I like to use red onions which are more nutrient dense than the white version.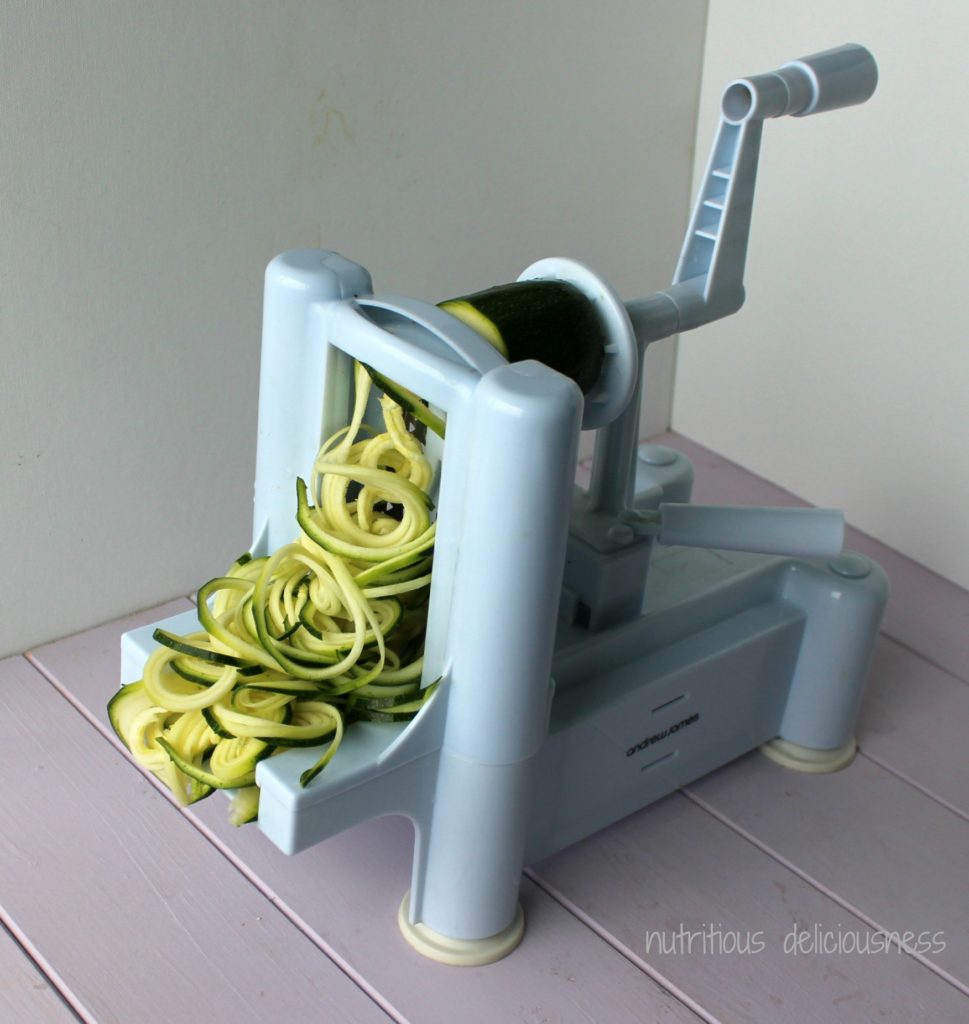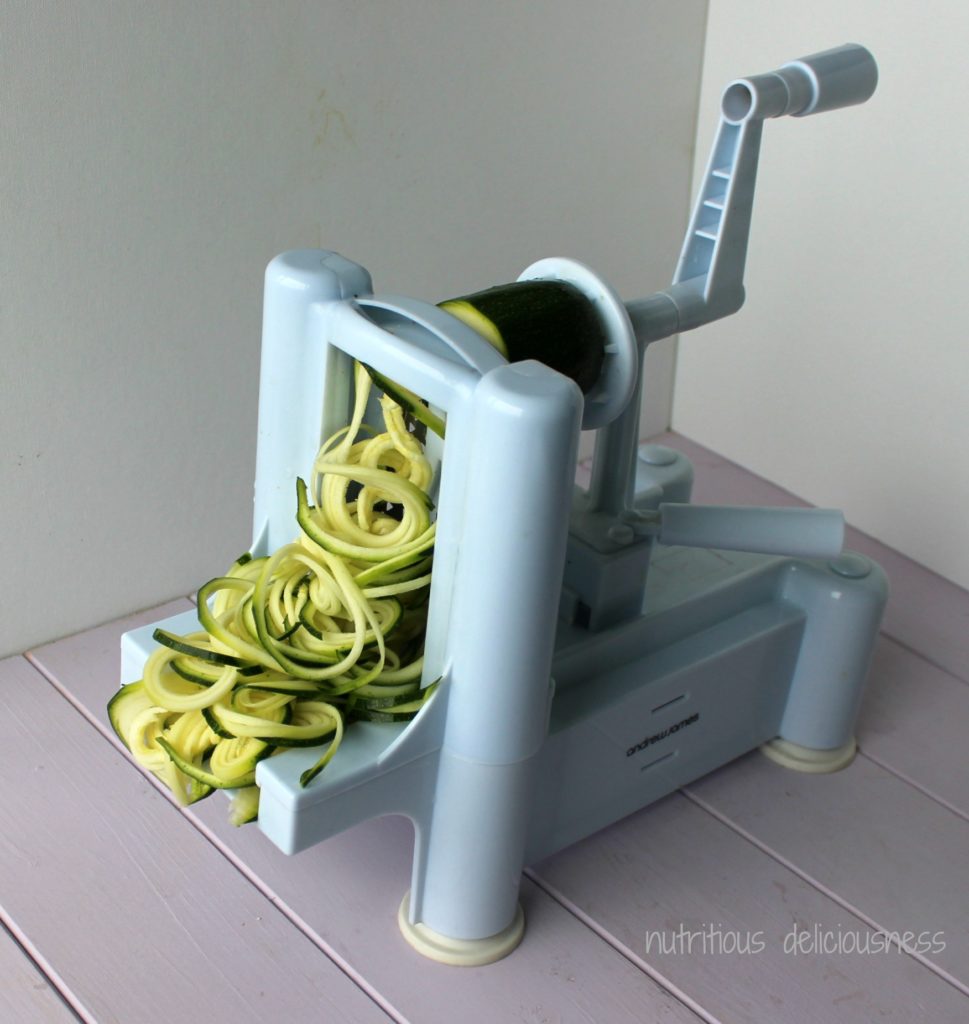 Zucchini made into spaghetti to replace the pasta element in a dish using a Spiralizer, also referred to as zoodles.
Quick Chilli Pomodoro Sauce
Prep Time: 3 minutes
Serves 1 generously for a main meal or 2 entrees
Can be frozen.
Ingredients
1 medium red onion, chopped
2 garlic cloves, crushed
6 cherry tomatoes, quartered
or 3 large plum tomatoes more finely chopped
around 125ml Passata
1 tablespoon tomato puree
pinch or 2 of Chilli Flakes
dash of red wine (optional)
sprinkling of Oregano and Basil
Black Pepper
1 medium Zucchini spiralized or grated
Method
Fry the red onion for a 2-3 minutes, then add the garlic for another couple of minutes.
Add the tomatoes, Passata and tomato purée and cook on a fairly high heat (without letting it catch). Splosh in a dash of red wine if using and Oregano, Basil and Black Pepper to your taste and continue to cook, simmering for around 10 minutes until the tomatoes are broken down (around 10 minutes).
No blending of the sauce required, I always leave the skins on the tomatoes and seeds in. I found an interesting article here that said "Each part – skin, fruit wall, pith and that jelly-like stuff around the seeds – plays a different part in producing that tomato flavour. By removing the skin and seed pulp you get a drier, more refined tomato sauce and you alter the sweet/acid balance of the flavour. Personally, I don't mind a bit of skin in a sauce" I agree!
Courgetti - I prefer not to eat my mine completely raw, I boiled some water and laid the Courgetti in the boiled water for a couple of minutes or so whilst the Tomato sauce was cooking. Drain the Courgetti and serve the tomato sauce on top, finish with a dusting of grated parmesan if you like.
This simple, easy to put together, chunky, rich tomato sauce has a high antioxidant content, including a rich concentration of lycopene found in tomatoes. When tomatoes are eaten with healthier fats, like olive oil, it increases the absorption of phyto-nutrients.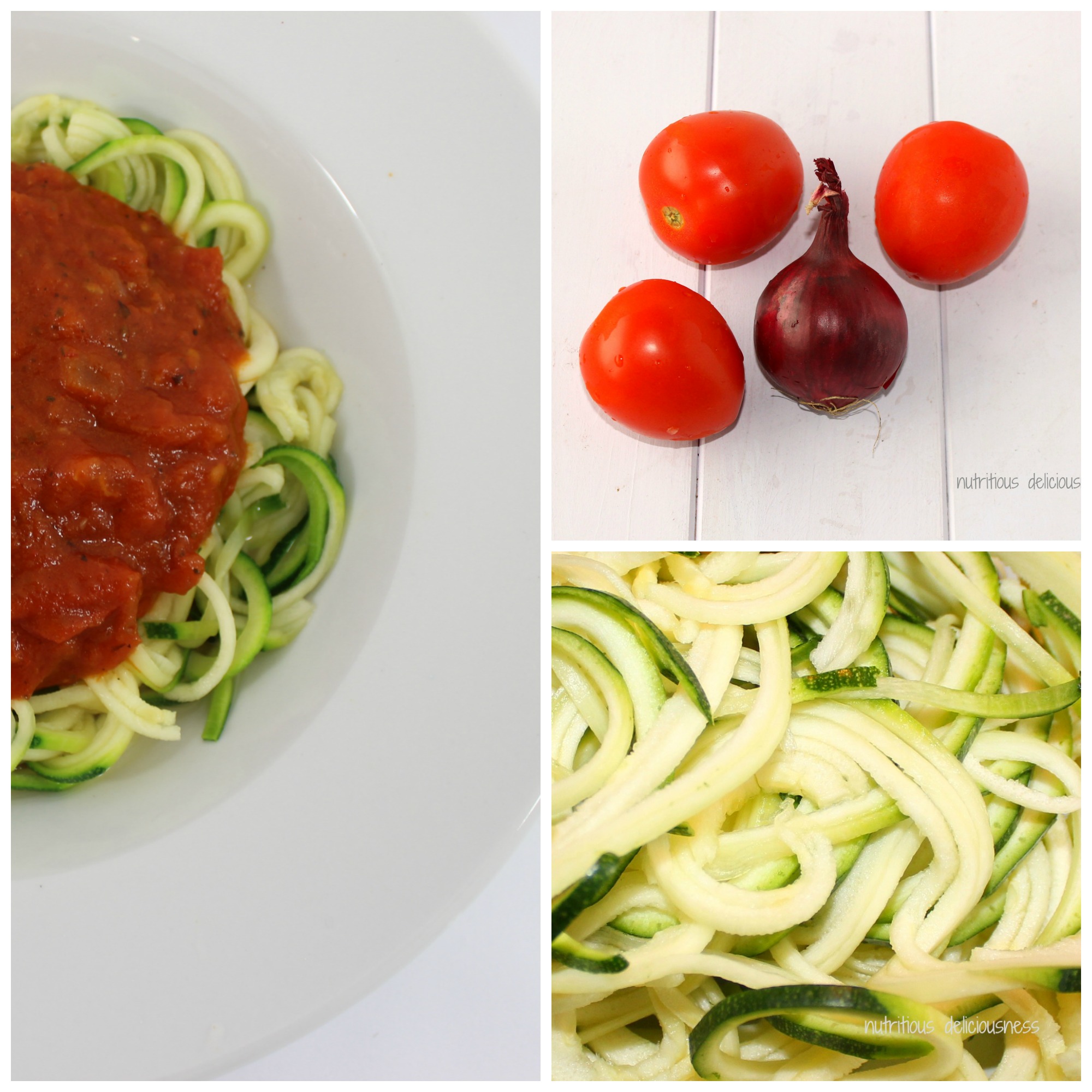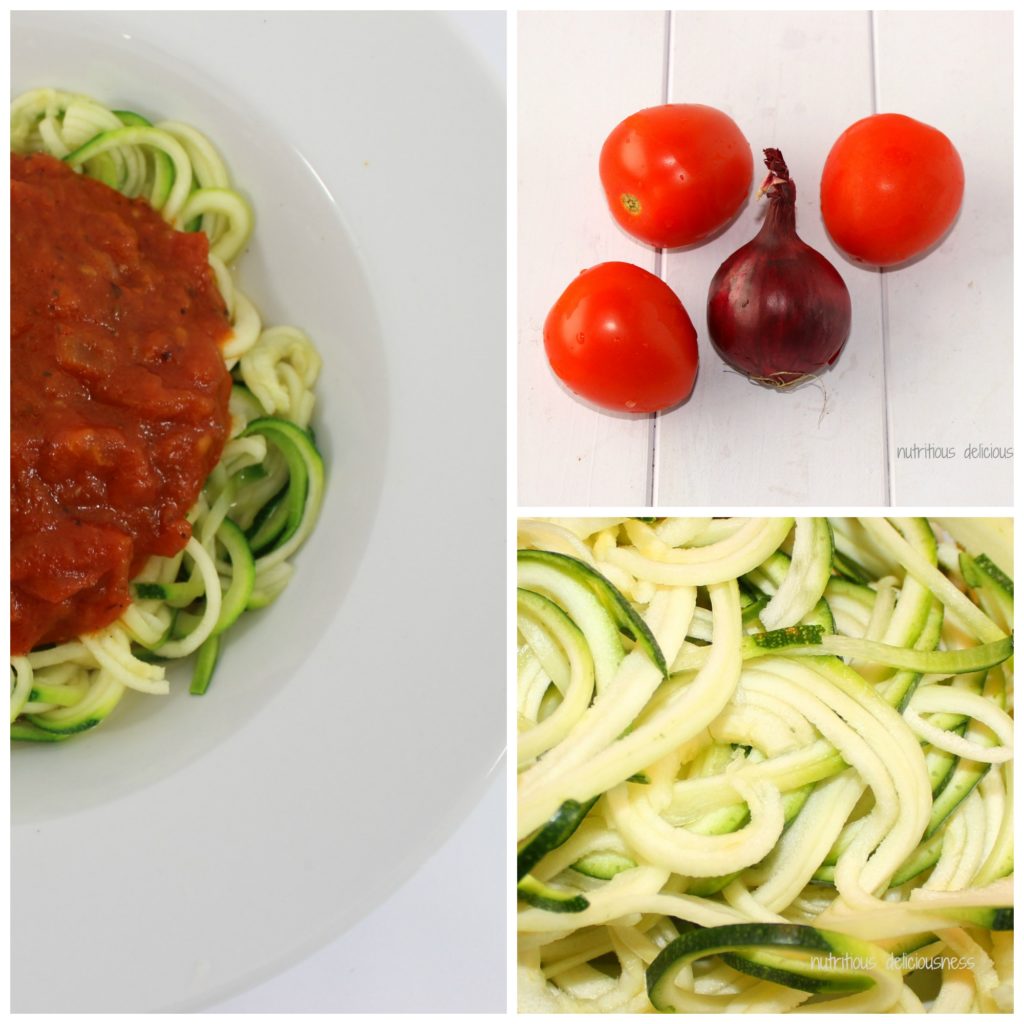 No bells or whistles, just nutritious and delicious!
Health Info:
Courgettes - Good source of vitamin A, B1, B3, Phosphorus and Copper. Very good source of Dietary Fibre, Vitamins B2, B6, C, K, Folic Acid, Magnesium, Potassium and Manganese.