I've been making a few raw desserts and snacks lately, trying to find the perfect crust and small morsels of healthy snacks to nibble on when working. A cup of tea (nearly) always needs to be accompanied by something and a healthy little treat is always welcome. The crust on these Raw Chocolate Tartlets is a fusion of dates, almonds, dessicated coconut and raw cacao. The silky ganache has coconut oil from Vita Coco, coconut milk, raw cacao powder from Bioglan and maple syrup blended to a smooth, chocolatey puddle that sets to make a light, but firm moussey texture.
Put them together and you have a delicious, refined sugar free, chocolate tartlet. I followed the recipe from Secret Squirrel Food (if you have checked out her blog, do, it's fabulous!) and adjusted a couple of quantities, e.g. ⅓ cup of coconut oil instead of ½ cup and 1 tablespoon of maple syrup instead of 1½ in the ganache.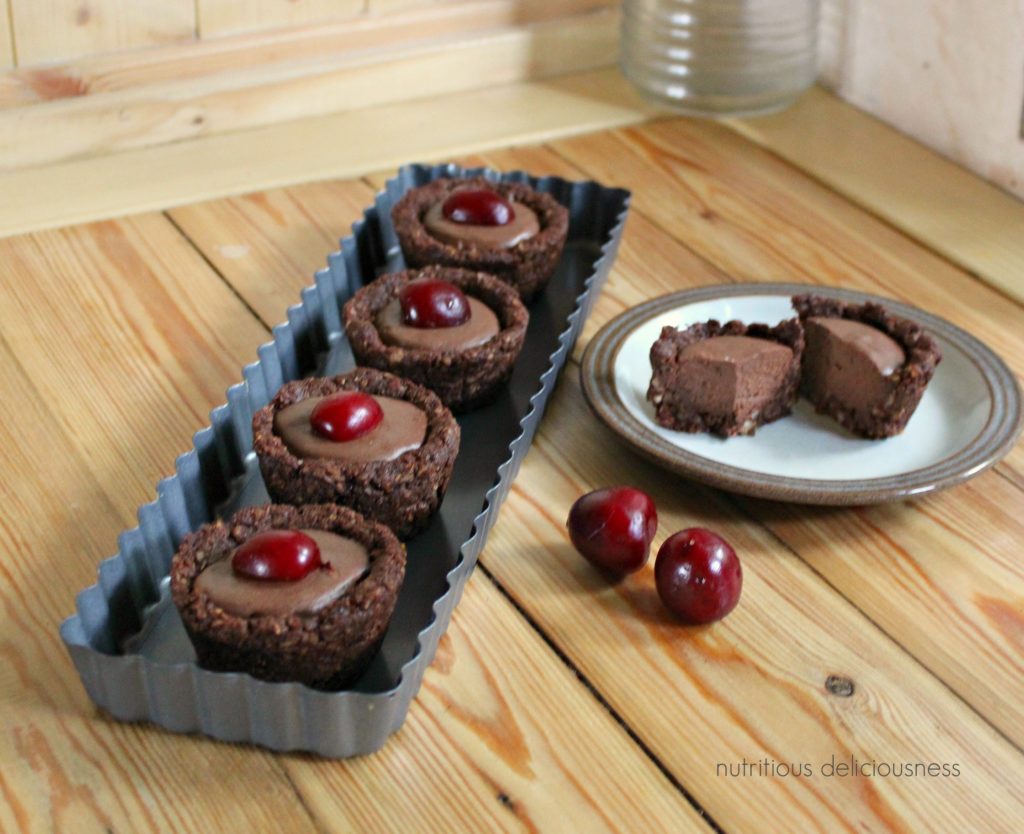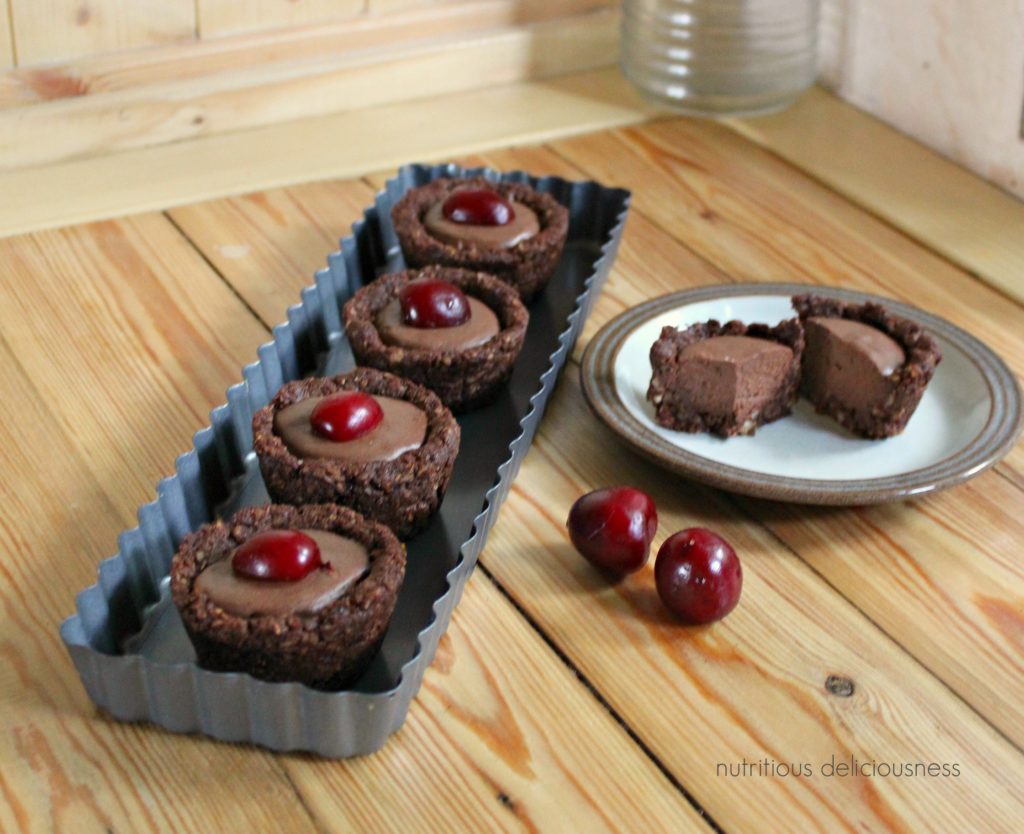 Very easy recipe to put together, the only faff was wrangling the cling film into the muffin tin, essential though or the tartlets would be difficult to get out of the tin, the cling film allows you to ease the product out safely! Mine are a little "rustic" looking but taste divine, soft, silky chocolate ganache in a nutty, chocolate crust. In hindsight, I would have made these much smaller, mini-muffin bite-sized. They are far too big and rich for one portion, definitely a sharing serving!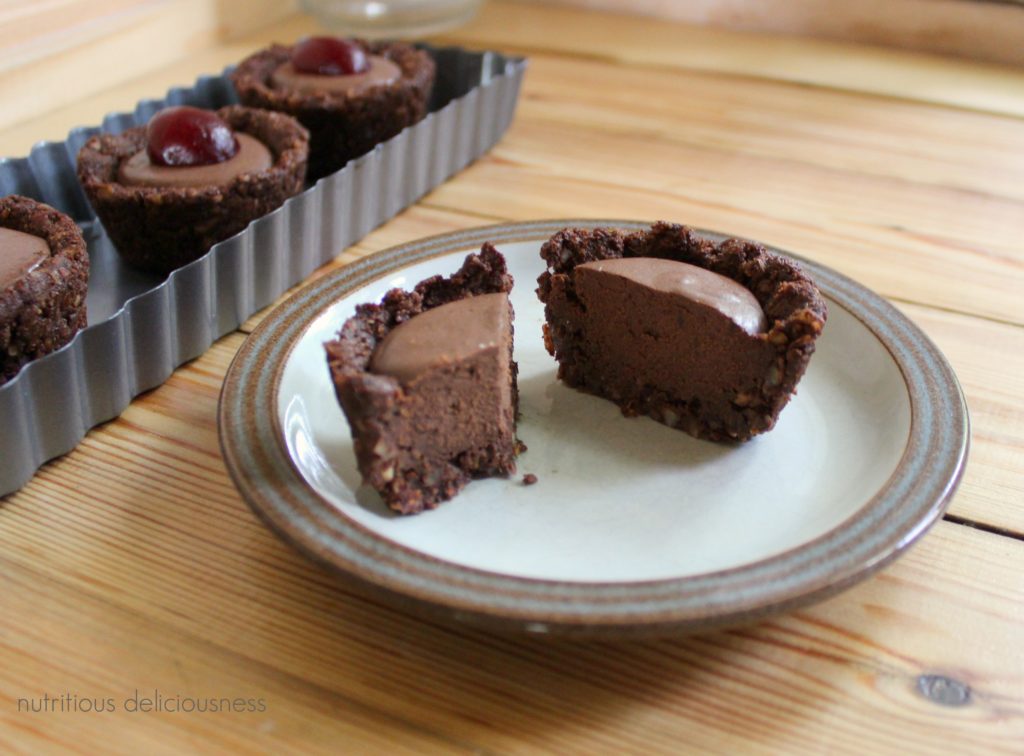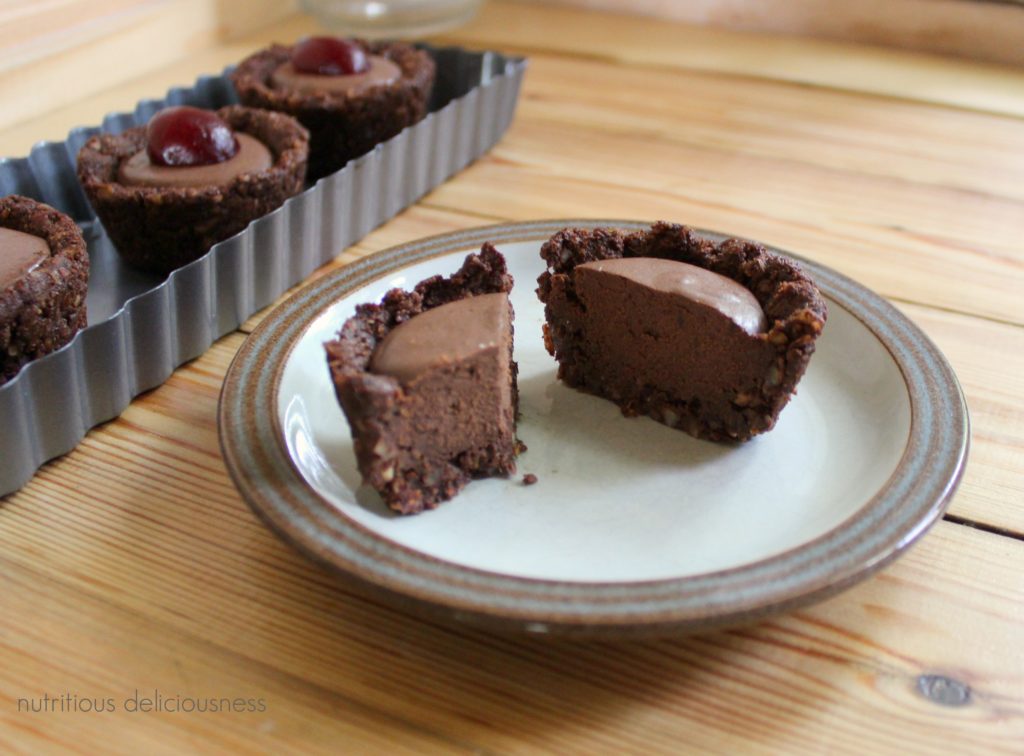 *Spirulina as sourced on the back of the Bioglan Spirulina packet, has 10x more beta carotene than carrots. 30x more iron than spinach and 4x more protein than eggs! Quite the superpower superfood, use sparingly, a little goes a long way.
**Raw Cacoa Powder, again from the back of the Bioglan Supergreen packet, has 17x more iron than spinach, 6x more potassium than bananas, 2x more magnesium than almonds and more fibre than oats.