Following on from my previous post of the wonders of the superfood Beetroot, I've started with Roasted Beetroot and Butterbean Soup.
Honestly, I've never taken to Beetroots, I don't mind them cooked with a salad or raw grated in a sandwich or salad.  But they aren't on top of my list of vegetables I really savour and enjoy.
So, in an effort to broaden my taste buds and nutrient levels I decided to attempt my first Beetroot based soup.  I've added Potato to thicken it and Butterbeans for protein, along with the Pistachio garnish.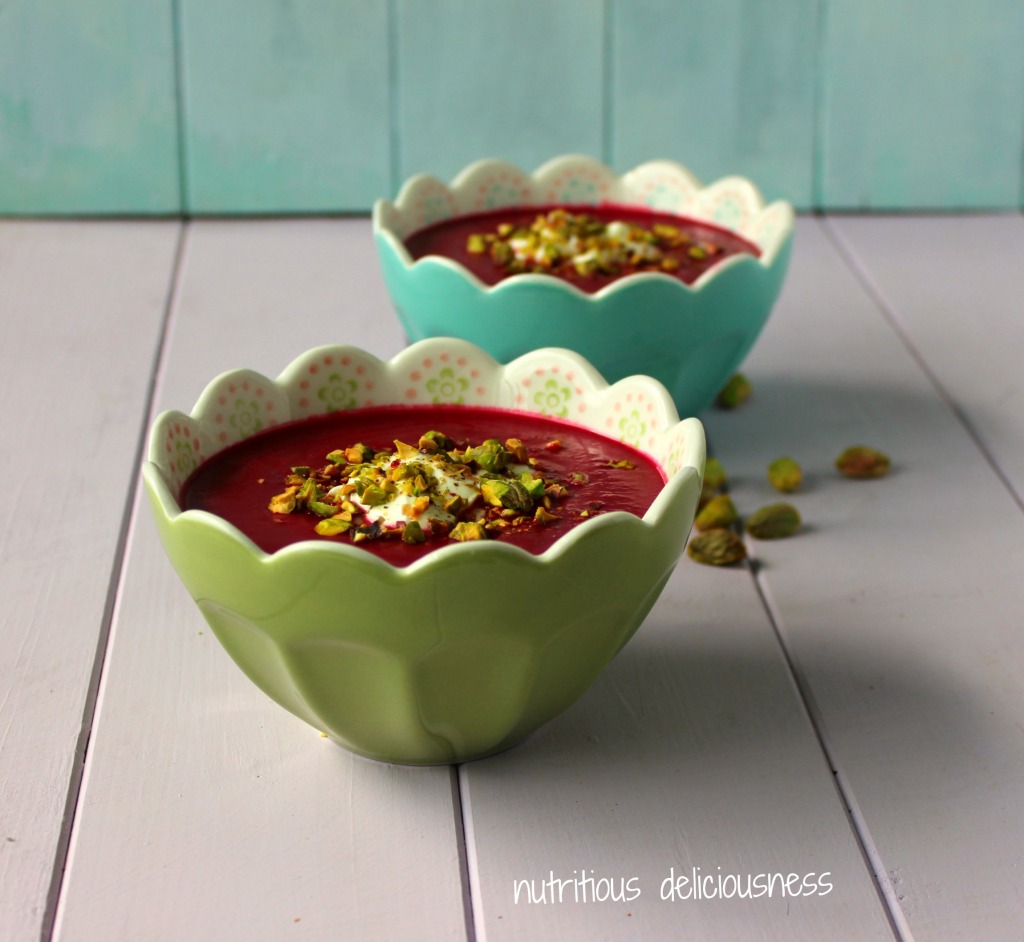 Butter beans are a very good low-fat source of protein  as well as a good source of iron, zinc and magnesium.
Roasted Beetroot and Butterbean Soup
This recipe serves 3-4 depending on bowl size.
Preparation time is around 1½ hours.
Ingredients
400g raw beetroot
150g potato, cubed
1 medium red onion, chopped
1 clove garlic, crushed
750 ml vegetable stock
1 x 400g tin Butterbeans
1 lemon, juiced
1 orange, juiced plus zest
Black Pepper (to taste)
4-6 tablespoons coconut milk (to taste)
To garnish:  Total Greek Yogurt and chopped Pistachios
Method
Place the beetroot and potato in separate oven trays and roast for around an hour at 180C, the potatoes were ready after about 40 minutes.
Place onion and garlic into a pan and steam fry for around 3-4 minutes until softened.
Add the stock to the pan with the Butterbeans and cook for around 10 minutes. Let cool slightly.
Take the cooled Beetroots and peel the skin off, chop and place in a blender with the potatoes, Butterbean stock mix, lemon juice, orange juice plus zest, coconut milk, salt (I don't use as the stock has salt in) and black pepper to taste.
Blend until smooth.
At this point you can either place in a saucepan and heat through again and serve immediately with a yogurt garnish sprinkled with roughly chopped Pistachio nuts for texture and bread of your choice, we enjoy toasted Sunflower Rye bread spread with coconut oil.
Or place in the fridge to consume within the next couple of days.  This recipe will also freeze well for up to 2 months.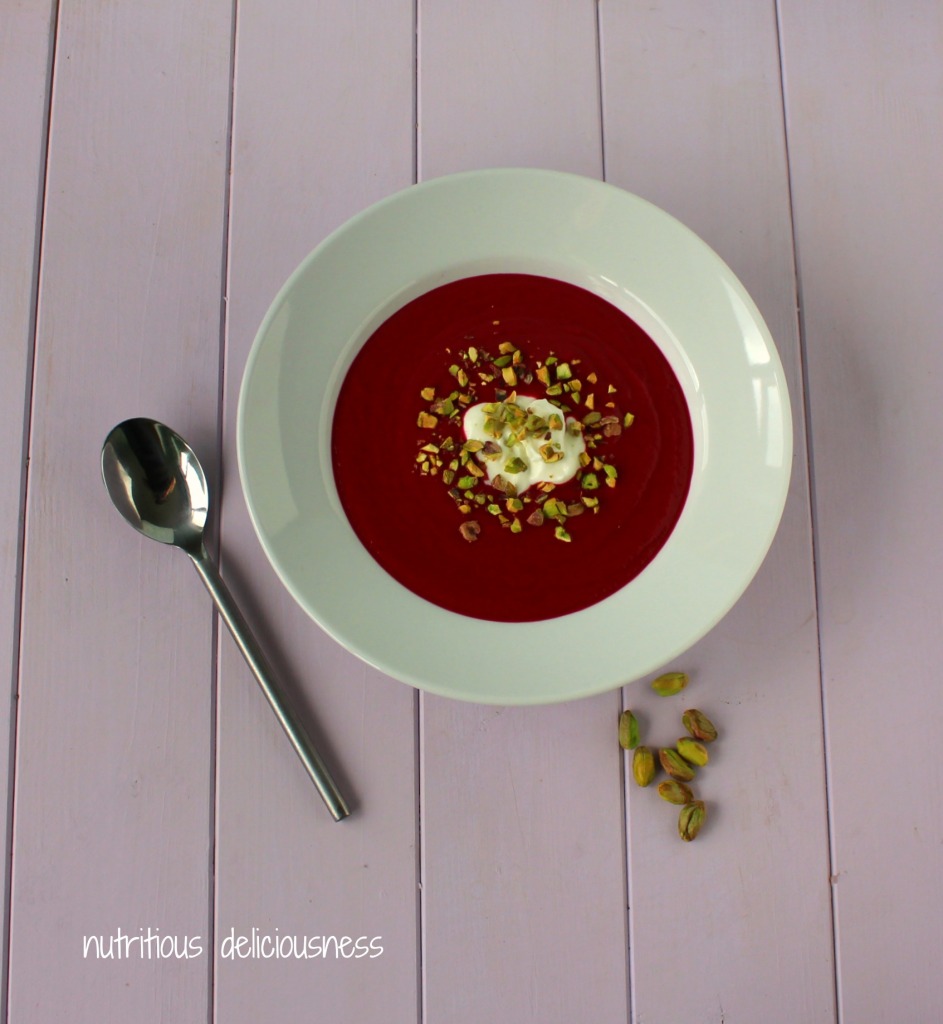 Nutritious and delicious!
For Beetroot nutritional info, see Superfood Beetroot