Beetroot has always been around but in the past it was more usual to find it in a jar soaking in vinegar. Now more and more people are using it raw, cooking or juicing it for extreme health benefits.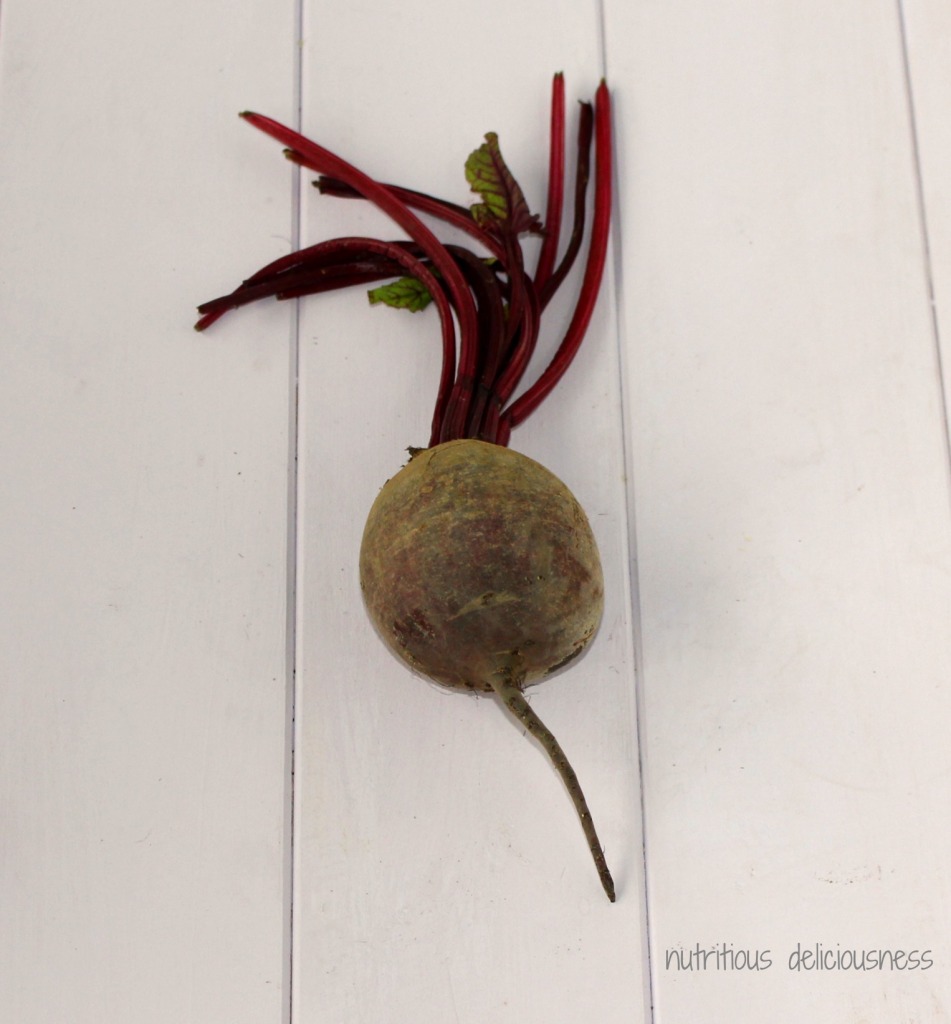 Beetroot is a powerful detoxifier and blood purifier. A great cleanser especially for the liver, kidneys, intestines and gall bladder. Beetroot's lush ruby red colour comes from beta-cyanin which has anti-viral and anti-oxidant properties which protect the cells against free radical damage.
Beetroot is a rich source of natural sugars and contains a high amount of fibre that improves digestion, aiding the absorption of food but also slowing down the absorption of digestible carbohydrates into the blood, supplying a steady stream of energy. It also stimulates the circulatory system, speeding up metabolism.
Beetroot is high in assimilable iron, contains manganese and silica which is vital for healthy skin, hair, nails and bones. Other nutrients include vitamins B3, B5, C, Folic Acid, Beta-carotene, calcium, copper, iodine, magnesium, phosphorus, potassium and zinc.
It certainly deserves the title of Superfood!
So now to find more ways of including Beetroot in our diet apart from the usual pickled or raw grated into salads. I'll be starting with soup, Roasted Beetroot and Butterbean, but I really want to experiment with different ways to cook it, it does have an earthy taste which has not really appealed to me but with all the massive health benefits I want to include it more regularly on our menu.
Beetroots are in season here in the UK, now is the best time to give them a try!
Here are some fun facts from Love Beetroot.
.
.