We don't eat fresh tuna very often but sometimes I see some great looking tuna steaks and hand them over to Mr ND to make us Tuna Steak au Poivre.  These two were £3.75 and the whole meal probably amounted to less than £6.00 with vegetables for the two of us (and the dash of brandy!).  We do eat canned/tinned tuna more often but fresh is even more special and delicious.
Mr ND is the chef du jour and guest posting today.
Tuna Steak au Poivre is a successful variation on one of the tastiest and simplest dishes ever to come out of classical French cuisine.  You can follow any of the numerous recipes available, just replace the traditional beef steak with tuna.  
Tuna Steak au Poivre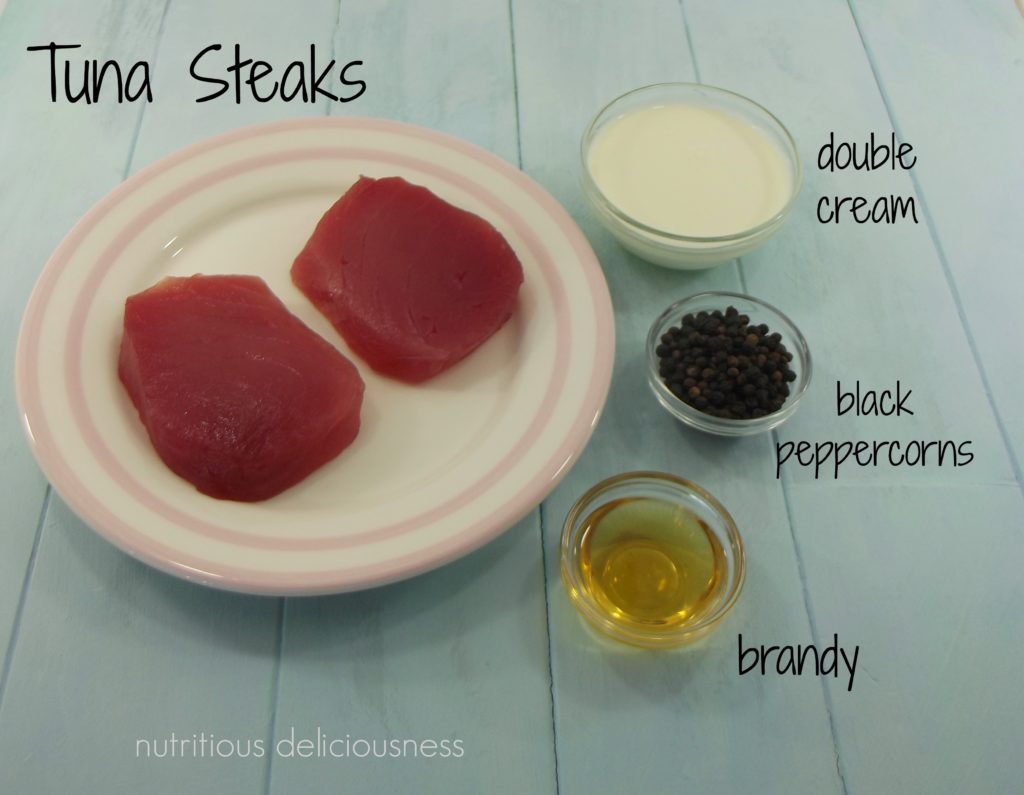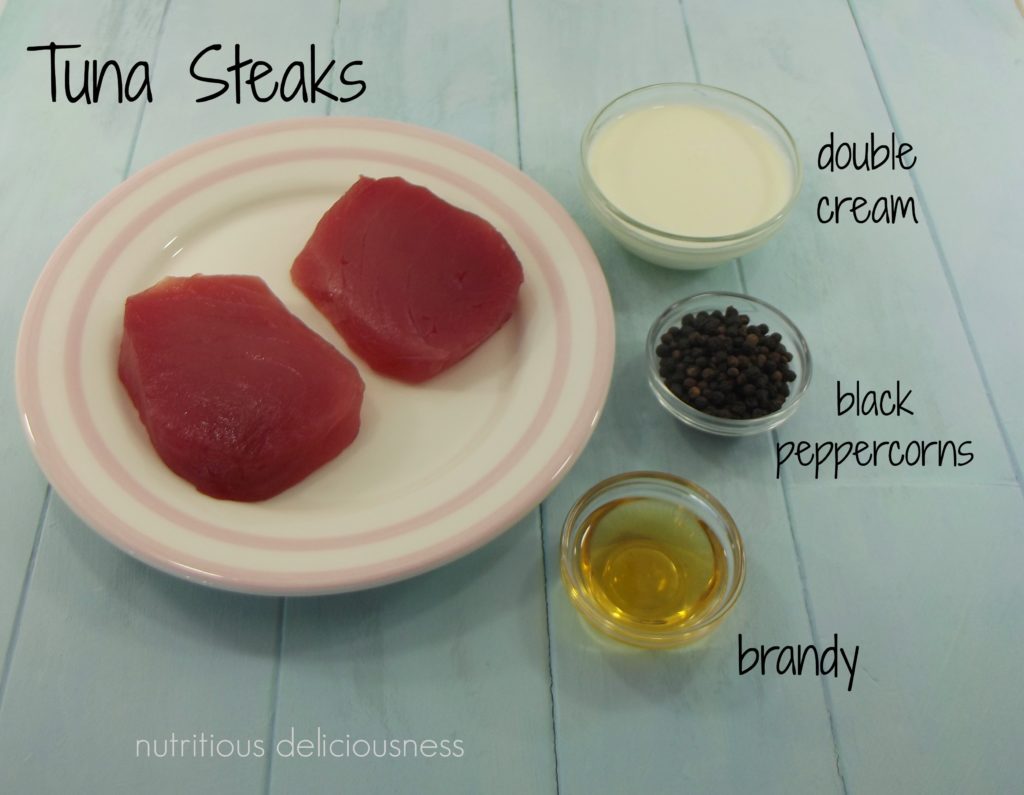 Prep Time:  10 minutes
Cooking Time:  15 minutes (extra for accompaniments)
Serves 2
Ingredients
2 x tuna steaks
1-2 tablespoons of black peppercorns
30g unsalted butter
1-2 tablespoons olive oil
200 ml double cream
30-60ml brandy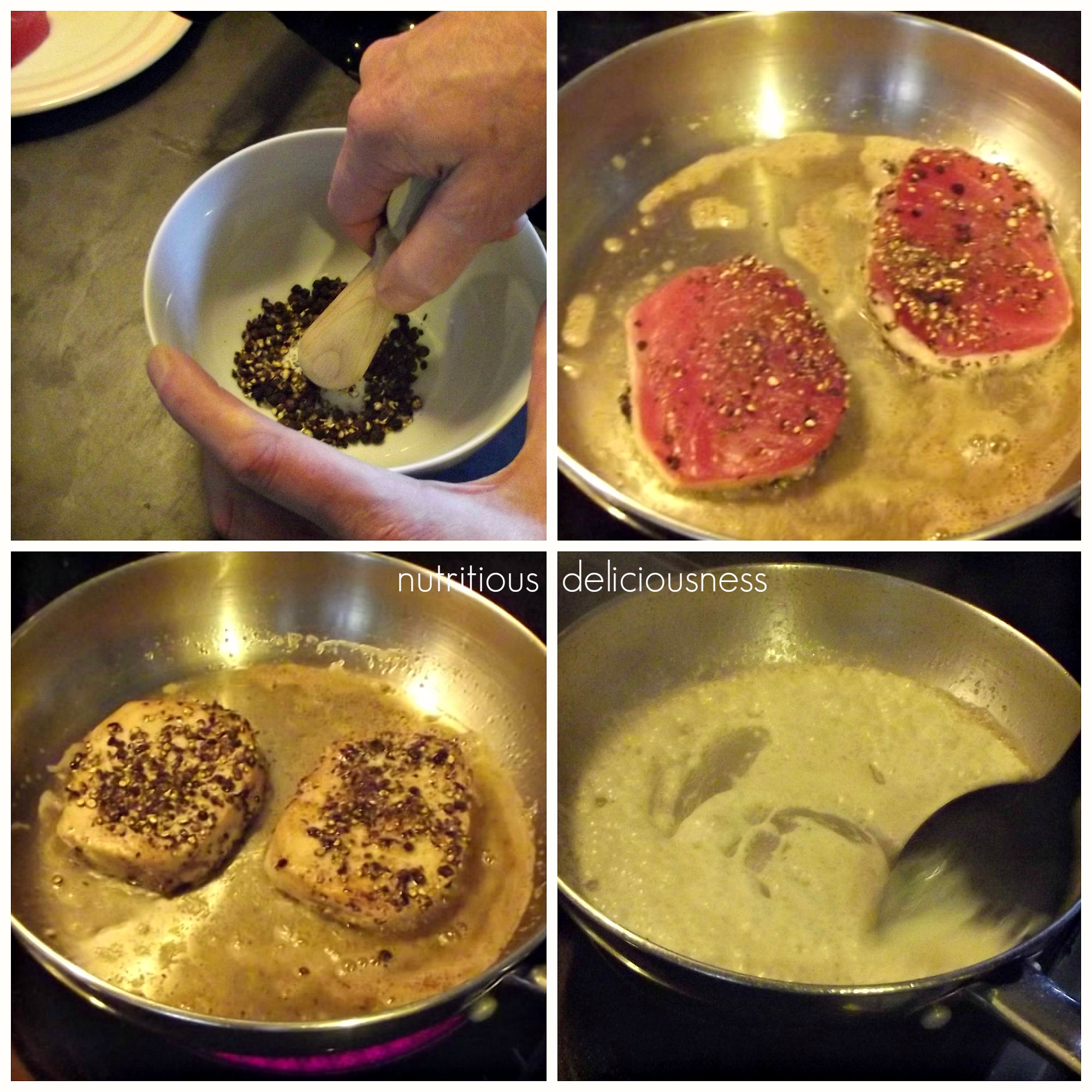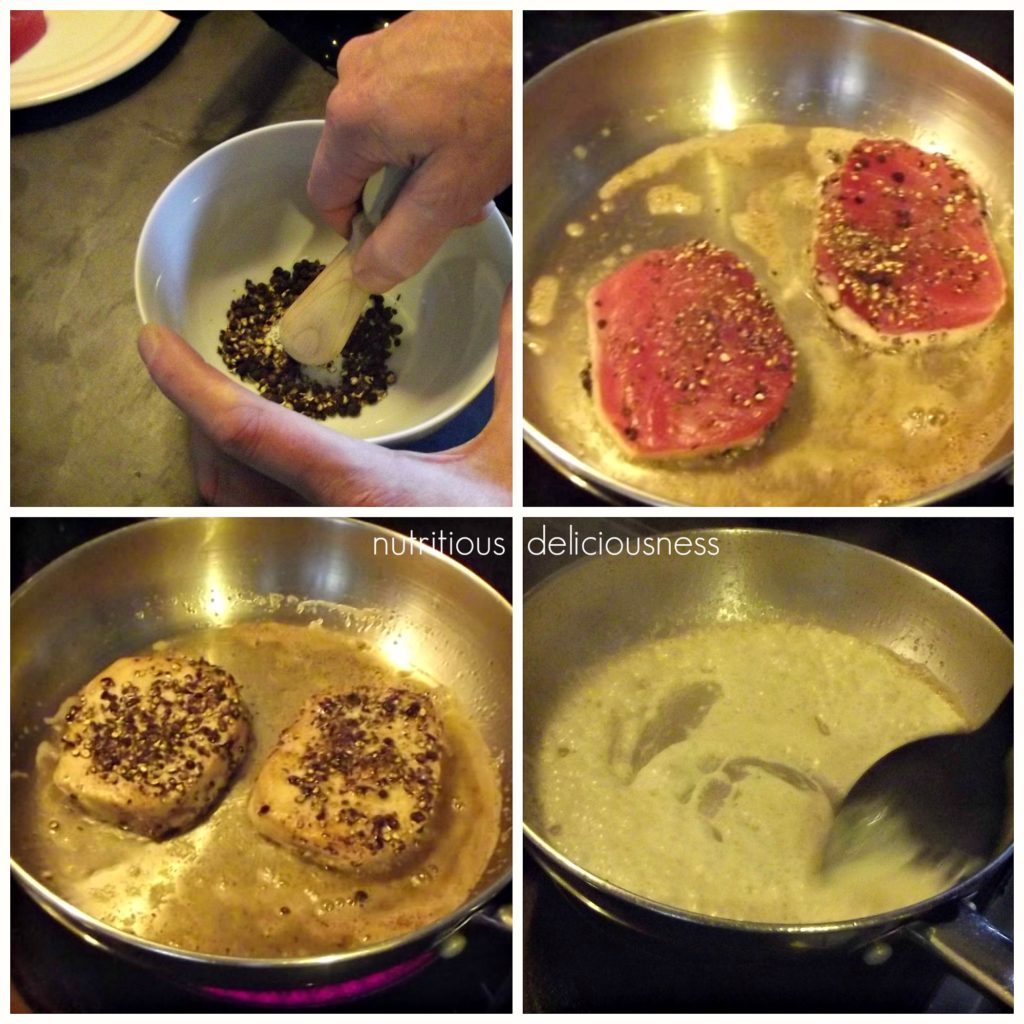 Method
Coarsely crush the peppercorns preferably with a pestle and mortar.  Rinse the tuna steaks in cold water, remove any excess moisture with a piece of kitchen towel then coat both sides evenly with the crushed peppercorns.
Heat the olive oil and butter in a heavy based frying pan over a fairly high heat.  Just as the butter is starting to turn a light brown colour reduce the heat and place the peppered steaks in the pan.  Cook for about 2 minutes each side.
Carefully pour in the brandy and flambé.  When the flames have subsided remove the tuna steaks carefully from the pan and place into a serving dish, keep warm.
Add the double cream to the pan and stir quickly until gently bubbling.  Pour the sauce over the tuna steaks and serve immediately.  Delicious!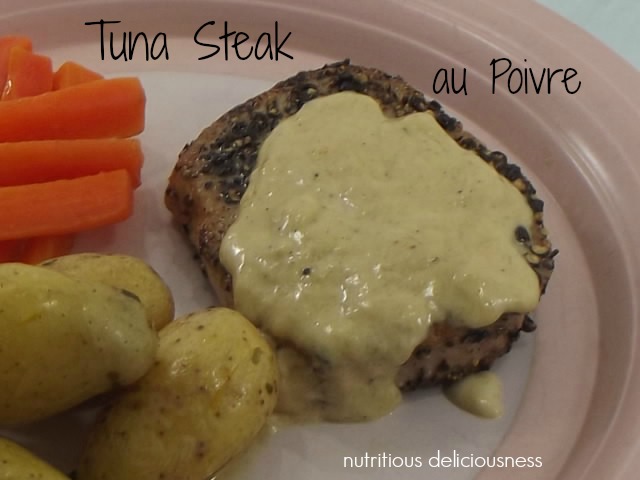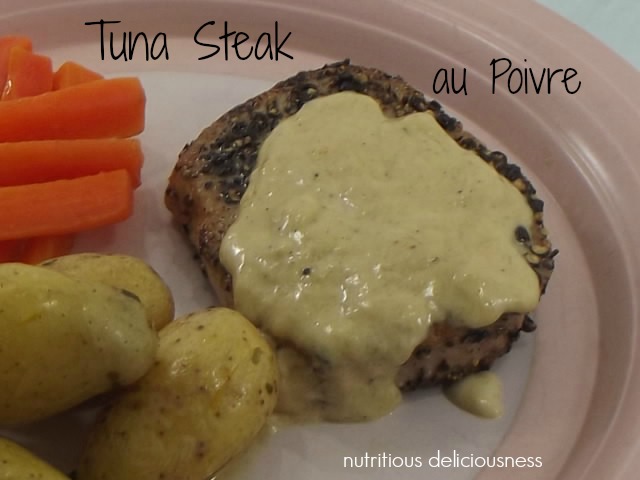 Quick Nutritional Info:
Tuna -  Omega 3 fatty acids, high protein, anti-inflammatory, B3, B6, B12, folic acid, selenium, phosphorus, magnesium.  High in sodium.
Black Pepper - good source of Vitamin B6, C, Calcium, Magnesium and Potassium.  Very good source of Vitamin K, Iron, Copper and Manganese.