Although the weather here hasn't been all that cold compared to all the snow we had last year, it has been rather damp and extremely windy, the rain doesn't show any signs of letting up either.  This Warming Chilli, Chickpea and Lentil soup using the  homemade vegetable stock* I made yesterday is wonderfully filling and at around 250 calories per portion is ideal for a supper dish on fast days on the 5:2 Diet which I am doing again just for January then it's 6:1 to maintain.  I'm also attempting the A.Vogel Fourteen Day Detox starting tomorrow, my first detox!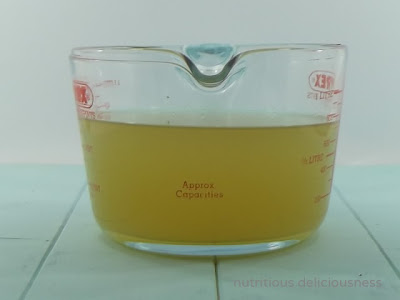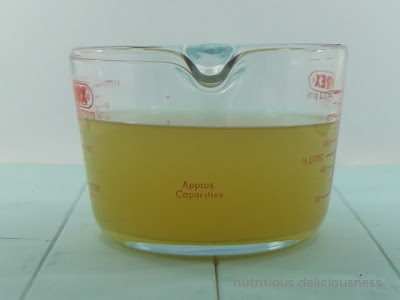 Both Chickpeas and Red Lentils are high in protein with the Lentils being able to absorb a variety of flavours from other foods too and the chilli kick  will definitely warm you up!  Add more or less chilli to your taste of course,  ½ tsp is just right for us.
Chilli, Chickpea and Lentil Soup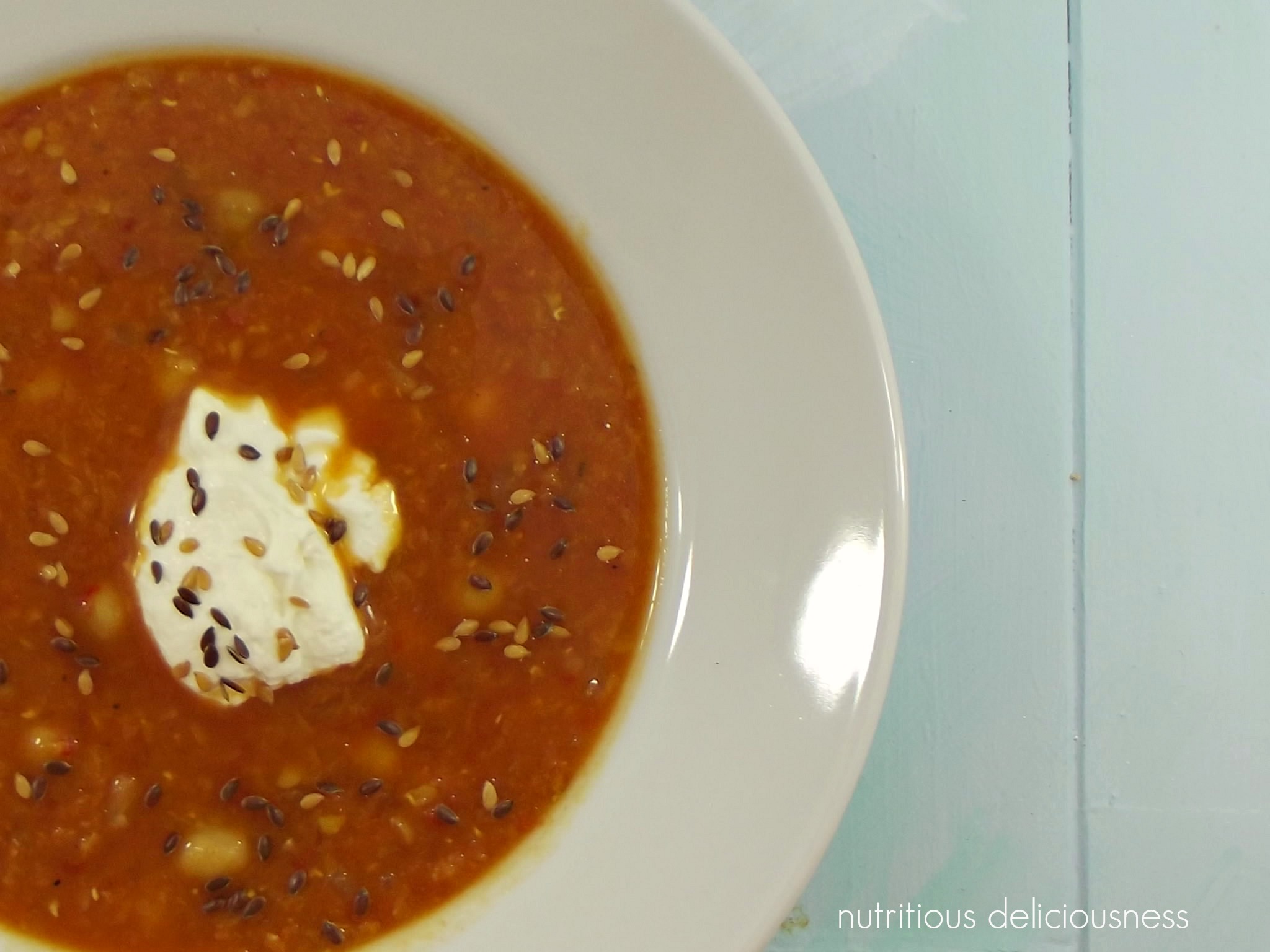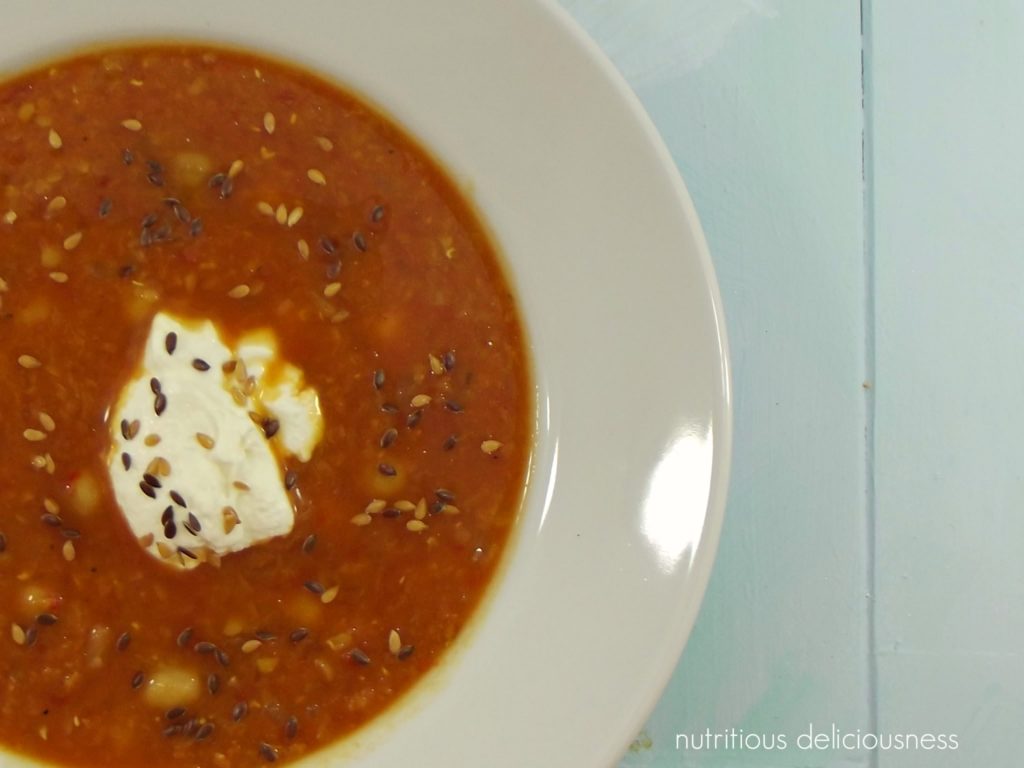 Serves 4
Ingredients
1 large red onion, finely chopped
900ml vegetable stock*
150g red lentils
400g chopped tinned tomatoes
400g tin chickpeas
½ tsp crushed chilli's
Ground Black pepper to taste
½ tsp Turmeric (optional**)
1tsp golden & brown flaxseeds
Method
Using a tablespoon or less of olive oil, fry the red onion for a couple of minutes to soften then add a couple of tablespoons of hot water to the pan to steam fry the onions for around 5 minutes on a gentle heat.  Add the crushed chilli once the water has absorbed a little and fry with the onions.  Add the vegetable stock, lentils and tomatoes to the pan and bring to the boil (stirring continuously to avoid the lentils sticking to the bottom of the pan), then simmer for around 20 minutes until the lentils are soft.
Cool the soup a little then blend roughly in a food processor, place back into the pan, add the chickpeas and place back on a low heat until the chickpeas are warmed through.  Season to taste with black pepper and if adding the turmeric, add now.
Garnish with a generous dollop of 0% fat Greek Yoghurt and a sprinkling of flaxseeds.
Bon Appetit!
Those who are not on the 5:2 diet can add a tablespoon of Parmesan cheese before serving with freshly warmed crusty bread
Quick Nutritional Info:
Red Lentils - Health benefits of lentils see this article from Mind Body Green
Chickpeas - Iron, Protein,  Fibre, Magnesium and B6.
Turmeric**  I like add to soups wherever possible for the anti-inflammatory benefits, Turmeric is such a potent spice that even a small amount will have huge benefits to health.