We have Walnuts in our kitchen all year round, lovely to munch on as a quick snack but at this time of year they really are brought to the forefront in the supermarket aisles in readiness for Christmas, along with all manner of nuts, some of which I will be highlighting over the next few weeks.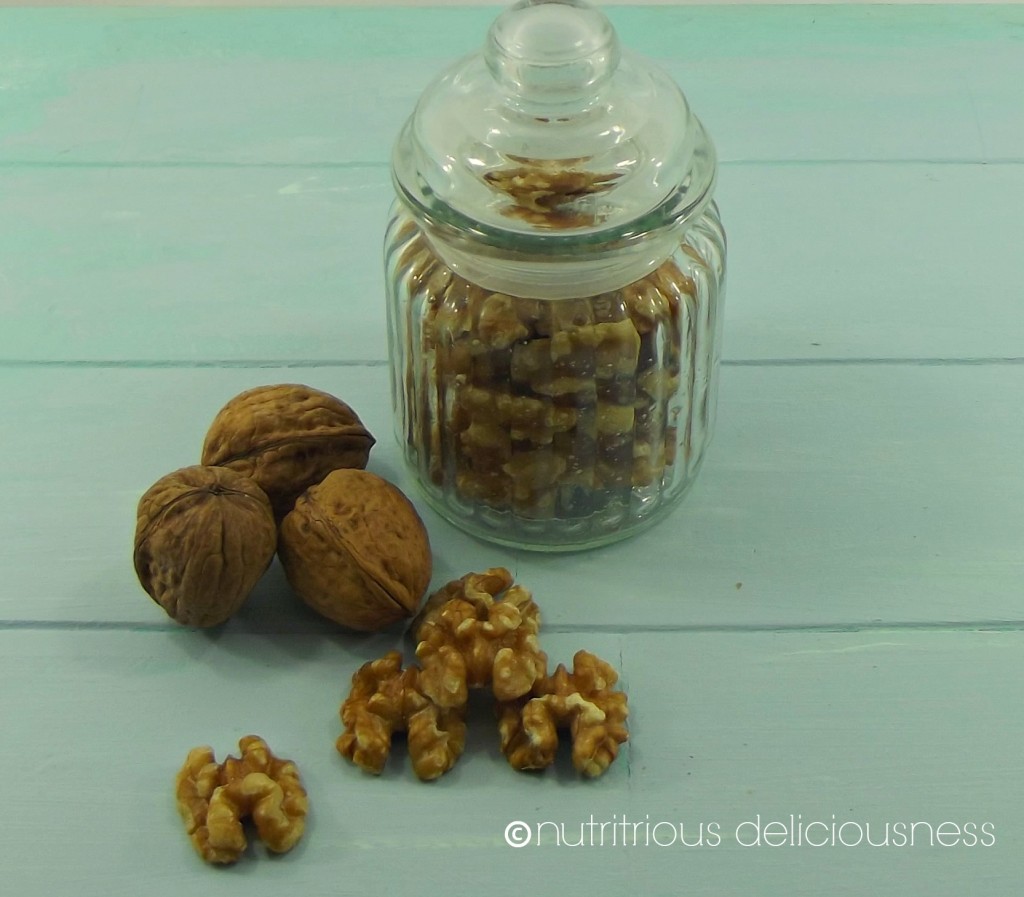 Walnuts are considered to be superfoods these days, as a child my mum would buy them loose in brown paper bags from the greengrocer and we would sit together cracking them open with a nutcracker and picking out the nutty, crunchy, nobbled seeds from the shells.
What are the health benefits of eating Wonderful Walnuts?
Walnuts are a high density source of nutrients, including calcium, high in magnesium, B6 and a rich source of Omega 3 essential fatty acids and heart-healthy monounsaturated fats, anti-oxidants plus a valuable source of iron.
It is amazing to see the oil seep out of the walnut seed with even a light crush, so richly abundant in oil it is! Recommended intake each day is around 8-12 halves, I know I don't manage that many some days but some is better than none.
How to include Wonderful Walnuts in your diet
Including walnuts in our diets couldn't be easier, they make a healthy addition to salads, but I also bake a few different cakes with walnuts, this Apple, Cheddar and Walnut Loaf is one of Mary Berry's recipes from the Great British Bake Off Every Day. I love it because it is really easy to put together, the little ones can help mix as it is not a finicky batter needing gentle folding and it is completely sugar-free! The apples do give some sweetness but it is a lovely savoury, cheesy, nutty loaf that is equally good warm or cool.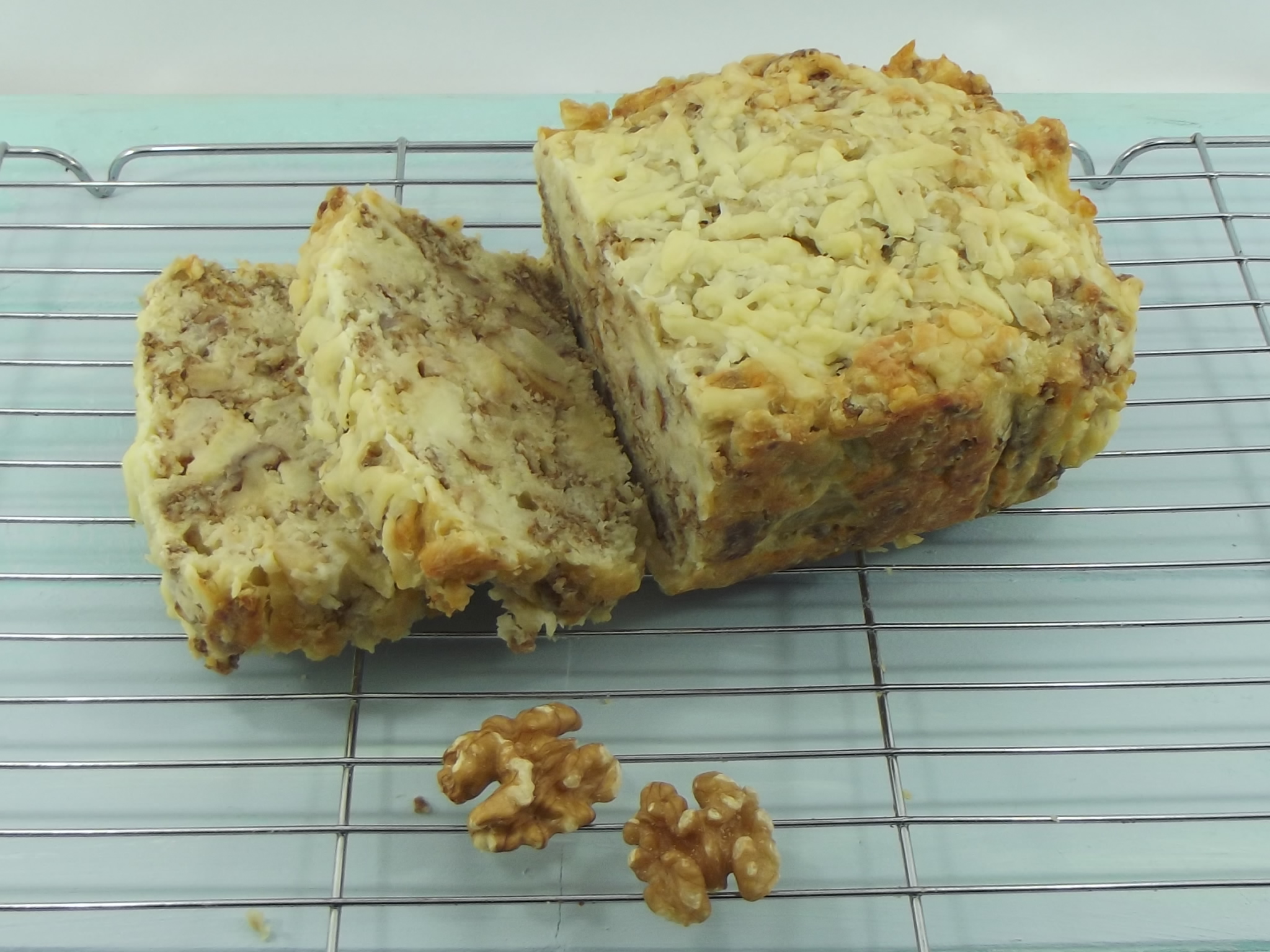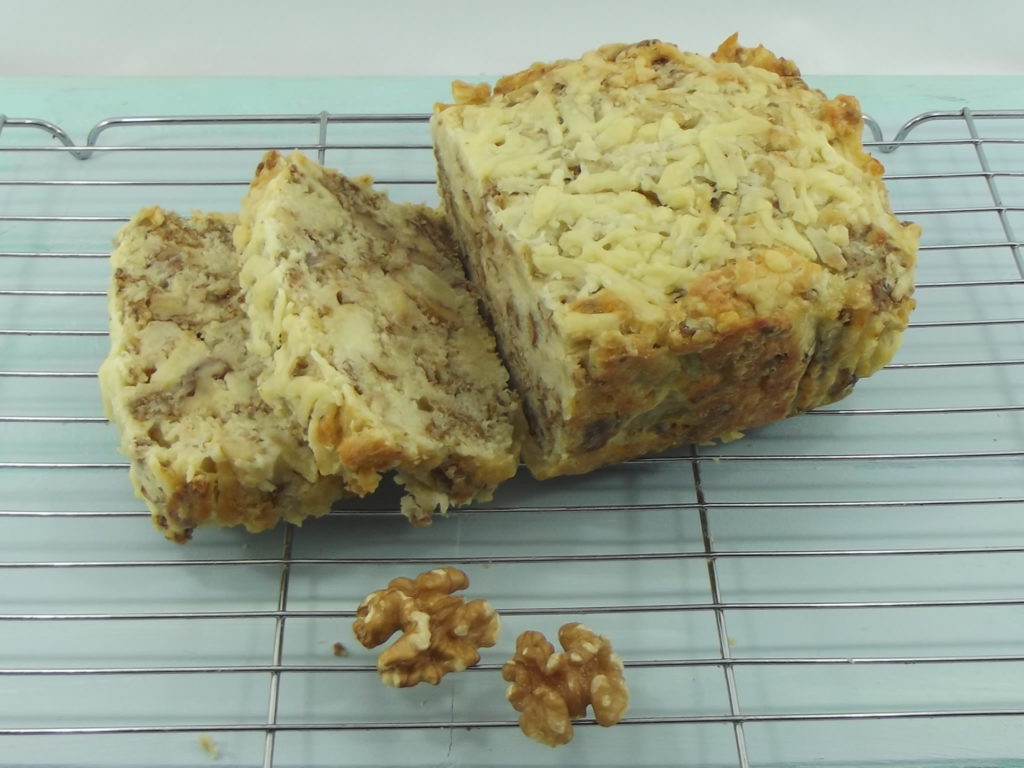 To incorporate more Walnuts into your diet, try these recipes: