I'm a great fan of the Great British Bake Off and this week was Bread week.  I love cheese in breads so thought I'd give a Walnut and Gruyère Loaf a go, I've made a few loaves in my time but my favourite so far is Soda Bread, because it is so easy to knock up a loaf if we run out of bread!  I am going on a bread making workshop next month at The Artisan Bakehouse which I am greatly looking forward to, hope my hands can take a day of kneading.
I used my KitchenAid to mix the dough up, very quick and a very good job it did too!
 Prep Time:  about 3 hours with all the proving!
Cook Time:  30 minutes
Makes:  1 standard loaf size
Lightly brush Olive oil on the inside of your preferred tin.
Fill a roasting tin with water and pop in the bottom of your oven (to create steam in the oven when baking the bread).
Ingredients
350g strong white bread flour
1 tsp salt
7g fast action dried yeast
25g unsalted butter, softened
225 ml tepid water
Olive oil for greasing tin and kneading
80g Walnuts, roughly chopped
100g Gruyère cheese, grated
– Put the flour, salt and yeast in a bowl, add the butter and tepid water and start to mix until the ingredients are all combined and the dough is soft.  You may need a little more water, 225 ml seemed fine to me for this amount of flour.
 – Add the chopped walnuts and the grated Gruyère cheese and mix for another minute or two until combined.
– Tip the dough onto an oiled surface and give it a knead for 5-10 minutes until the dough has a nice soft, smooth skin.
I left the dough to prove for an hour in an oiled bowl covered with cling film  to allow it to double in size, then I gave it a good knead knocking the air out, then popped the dough into a lightly oiled tin (I wanted a round loaf) and covered with a plastic bag then proved for another hour.  The dough doubled in size again, then I dusted the top of the loaf with flour and put two cuts in the dough.
It was then baked in a very hot oven, 200ºC in my fan oven for 30 minutes.
I'm not sure what Paul Hollywood would make of this bread but it was enjoyed by the whole family and was especially delicious with the Apple and Blackberry Jam I made earlier this week.  I'll definitely make this one again, maybe with more cheese and wholemeal and white flour combined next time.
I'm linking this post up with Tea-Time Treats with Karen from Lavender and Lovage hosted by Katie from What Kate Baked for October theme which is BREAD.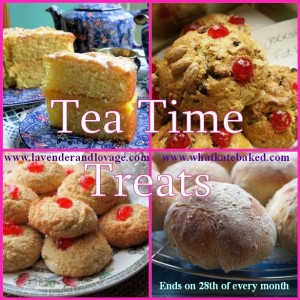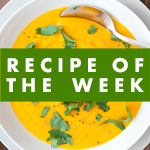 Bakers Anonymous #GBBO BAKEALONG