Chicken soup is said to have magical properties when you are have a cold, I rarely get them but the Little One attends nursery or Pre-School Academy as it is now known and it is a breeding ground for bugs and sniffles. She has a streaming cold, but it is not bothering her in the least, but to get it out of the way fast I thought I'd make a Chicken Soup which is very easy to throw together and a welcome supper especially as the weather has gotten colder this week.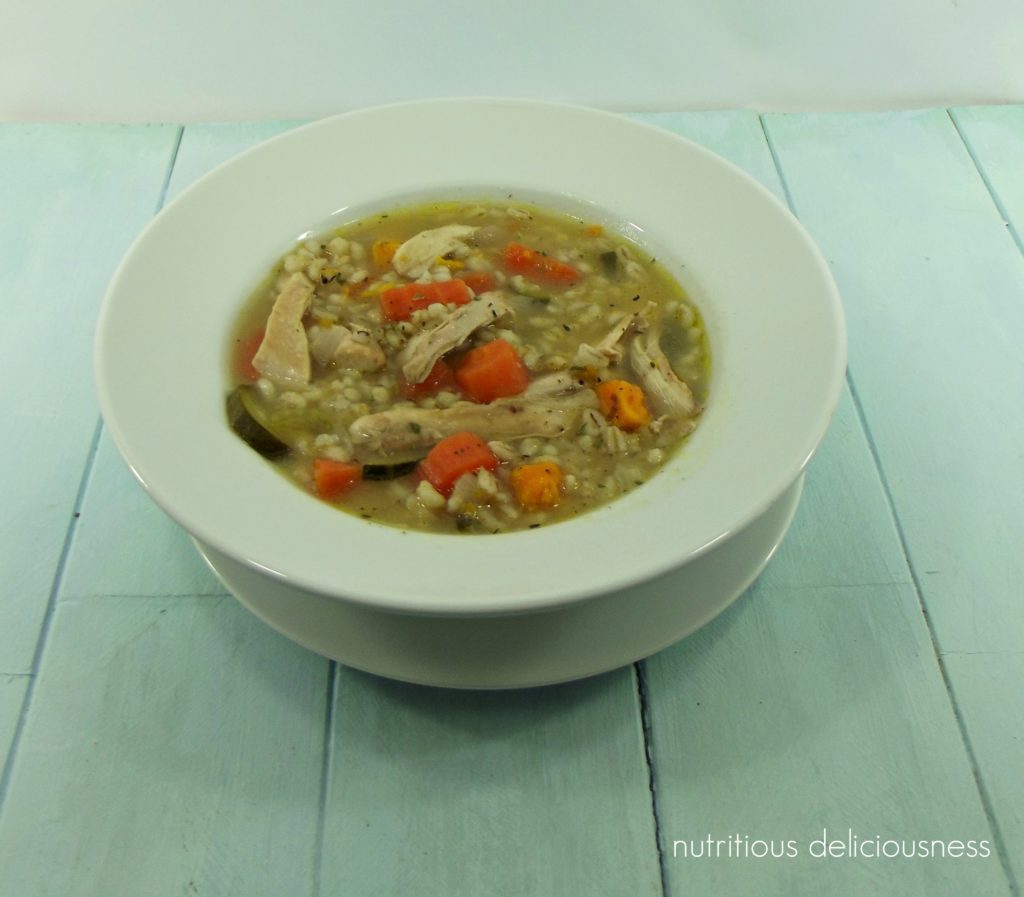 Chicken Soup
Prep & Cook TIme: around 1 hour
Serves 4
Ingredients
2 litres of chicken stock (I used Maggi Stock Pot)
3-4 medium-sized chicken thighs (I used skin and bone on)
1 red onion, chopped
2 Bay leaves
Thyme, good sprinkling
I used: 2 large carrots, 2 large celery sticks, butternut squash, 1 small
sweet potato, all chopped and 1 medium courgette, sliced
125g pearl barley
50g short grain brown rice
Method
Bring the stock to the boil, then add the chicken thighs, onion, bay leaves and thyme. Simmer covered for around 20 minutes.
Take the chicken out of the stock and put aside.
Add the vegetables into the stock with the pearl barley and rice, bring to the boil, then simmer again for 30 minutes.
Pull the chicken off the bones and shred. Add the chicken to the soup, season to taste and simmer for a further 10 minutes. Remove the bay leaves before serving.
This makes a wonderfully filling chunky healthy soup and a well balanced meal, the pearl barley and rice will absorb all the flavours and add fibre. Pearl barley is a very good source of molybdenum, manganese and selenium plus a good source of copper, vitamins B1, B3, chromium, phosphorus & magnesium.
Linking up with: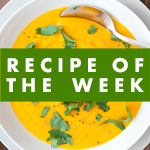 .