Roasted Brussels Sprouts with Lentils and Pomegranate are flavorful easy side dish to make. The pomegranate adds nutrients and a beautiful pop of color to the dish.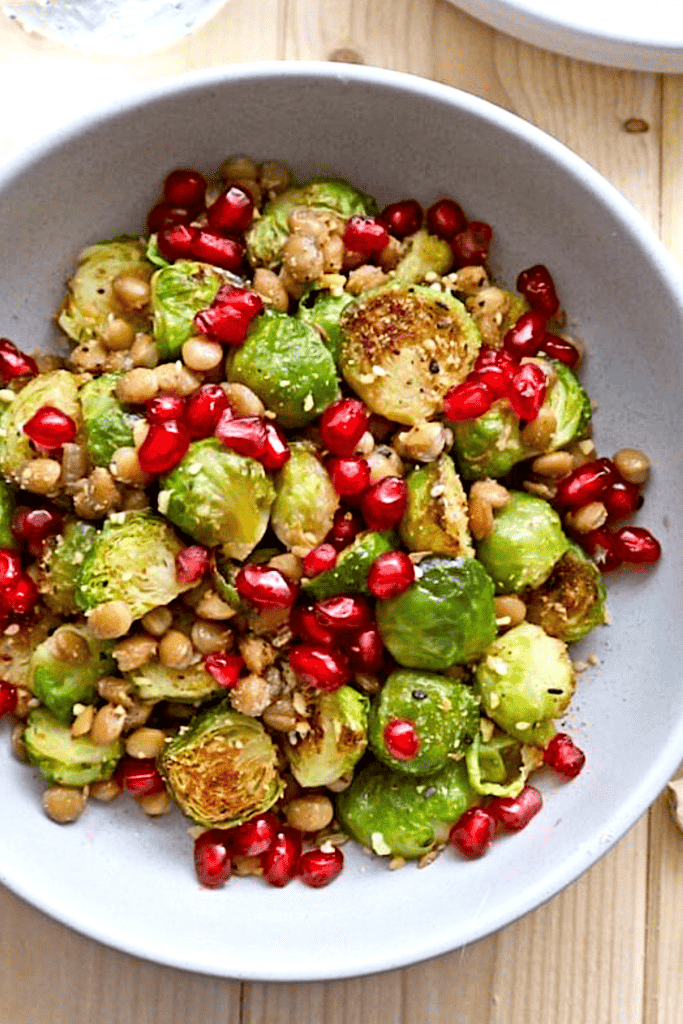 Jump to:
Where do Brussel Sprouts originate from?
Brussel Sprouts are native to Brussels, Belgium, hence the name. They are mini cabbages and belong to the brassica family, which include cabbage, of course, broccoli and cauliflower.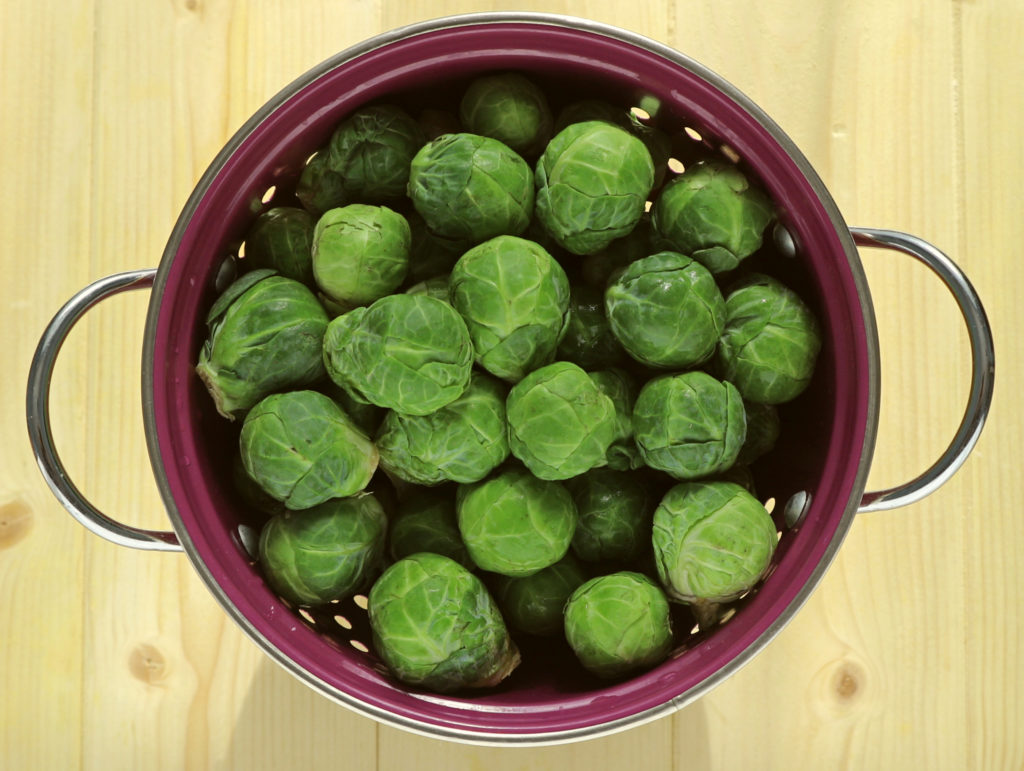 Does over-cooking Brussel Sprouts affect their nutritional benefits?
Over-cooking can affect the flavour, consistency and colour as well as depleting some of the nutritional benefits of Brussels sprouts. And why would you want to eat soggy, mushy Brussel sprouts!
So why are Brussel Sprouts so nutritionally beneficial?
Brilliant Brussels provide vitamin K which improves blood clotting and bone health. Vitamin K assists calcium absorption and reducing the removal of calcium in the urine. Lower intake of vitamin K can leave us with a higher risk of fracturing bones in later life.
Brussel sprouts are also one of the best plant sources of omega-3 fats, a good source of anti-oxidants especially Alpha Lipoic Acid (see below for nutritional link) known as a powerful antioxidant that can fight inflammation in the body.
Roasting Brussel sprouts in olive oil and garlic alone is delicious, but with the addition of some other flavoursome ingredients, will bring them to another taste level.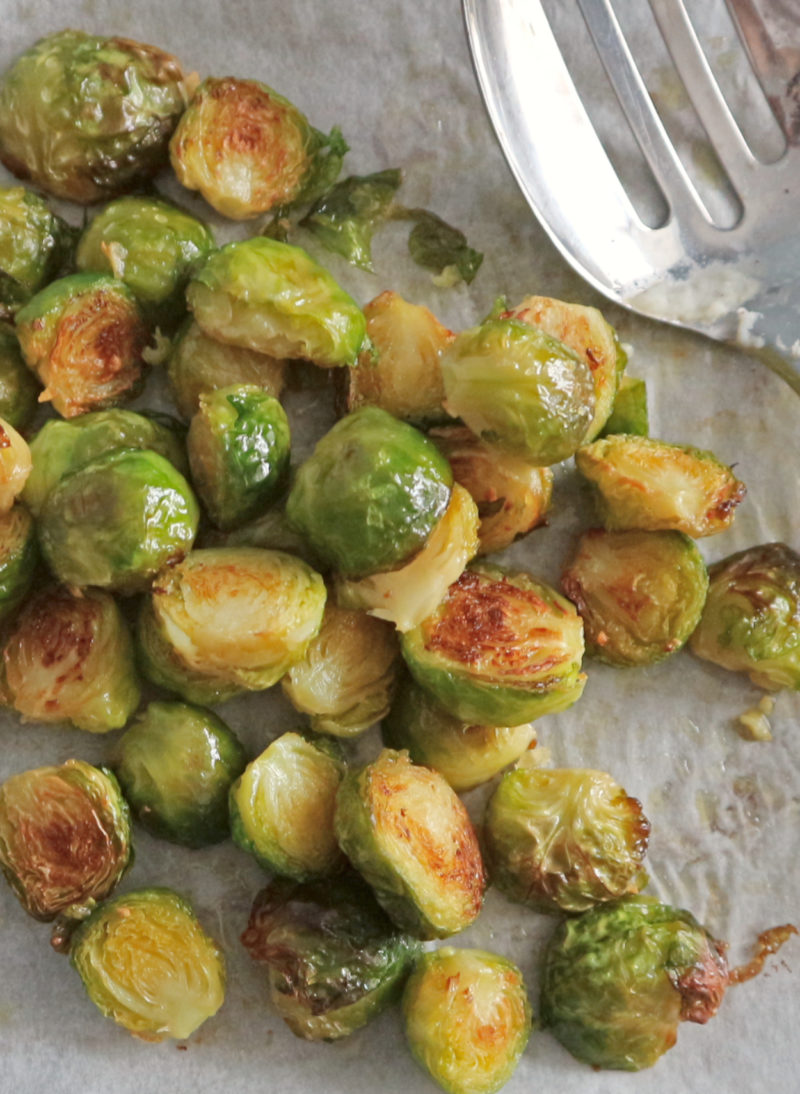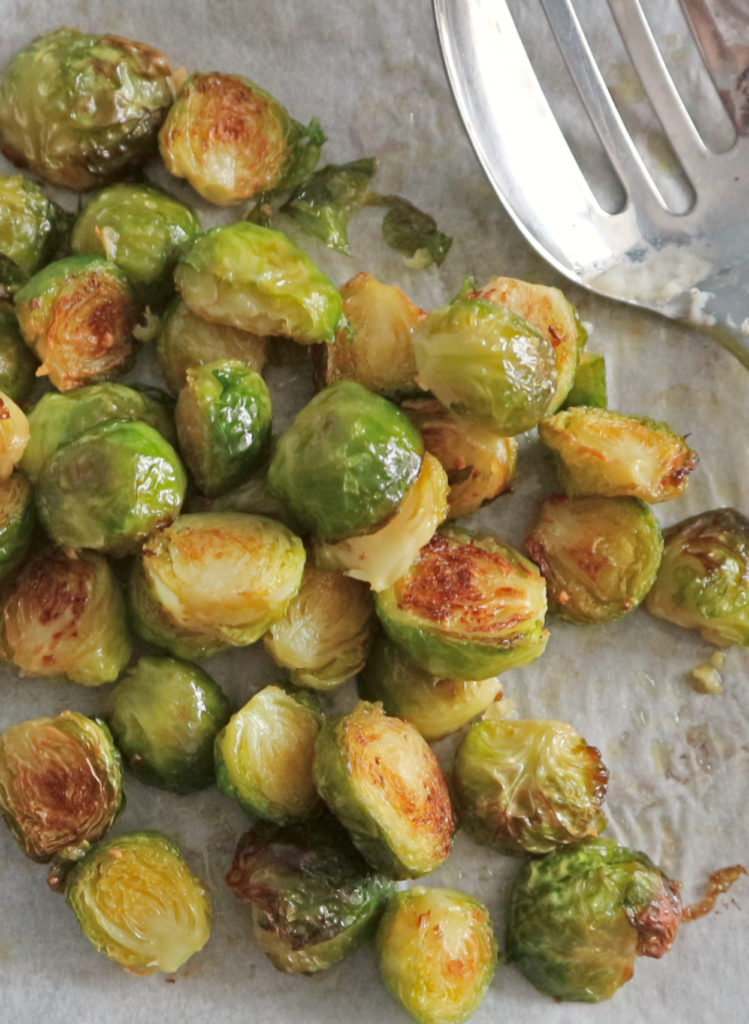 Although Green Lentils are complex carbohydrates, they also have a high protein content and are naturally gluten-free and fibre rich. They are a decent source of iron which vegetarians and vegans can sometimes be lacking in.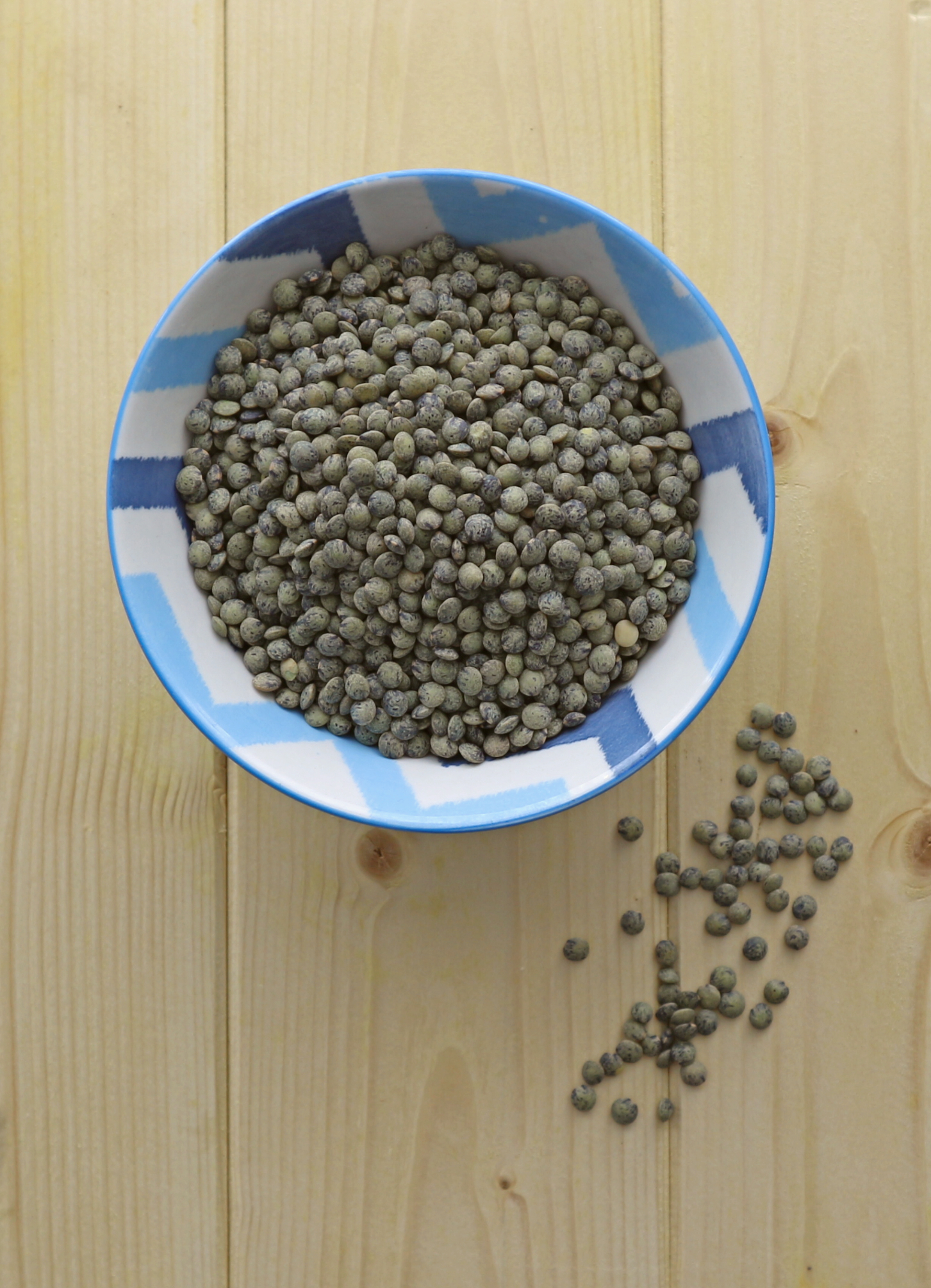 What is Dukkah?
Dukkah is a great addition too, it has so many levels of flavour, from spicy to sweet and also gives some great texture.
The depth of Dukkah's health benefits are found in its ingredients, there are many variations that can be made and you can adjust any of the ingredients to suit your own tastes. This is one of my many versions of Dukkah.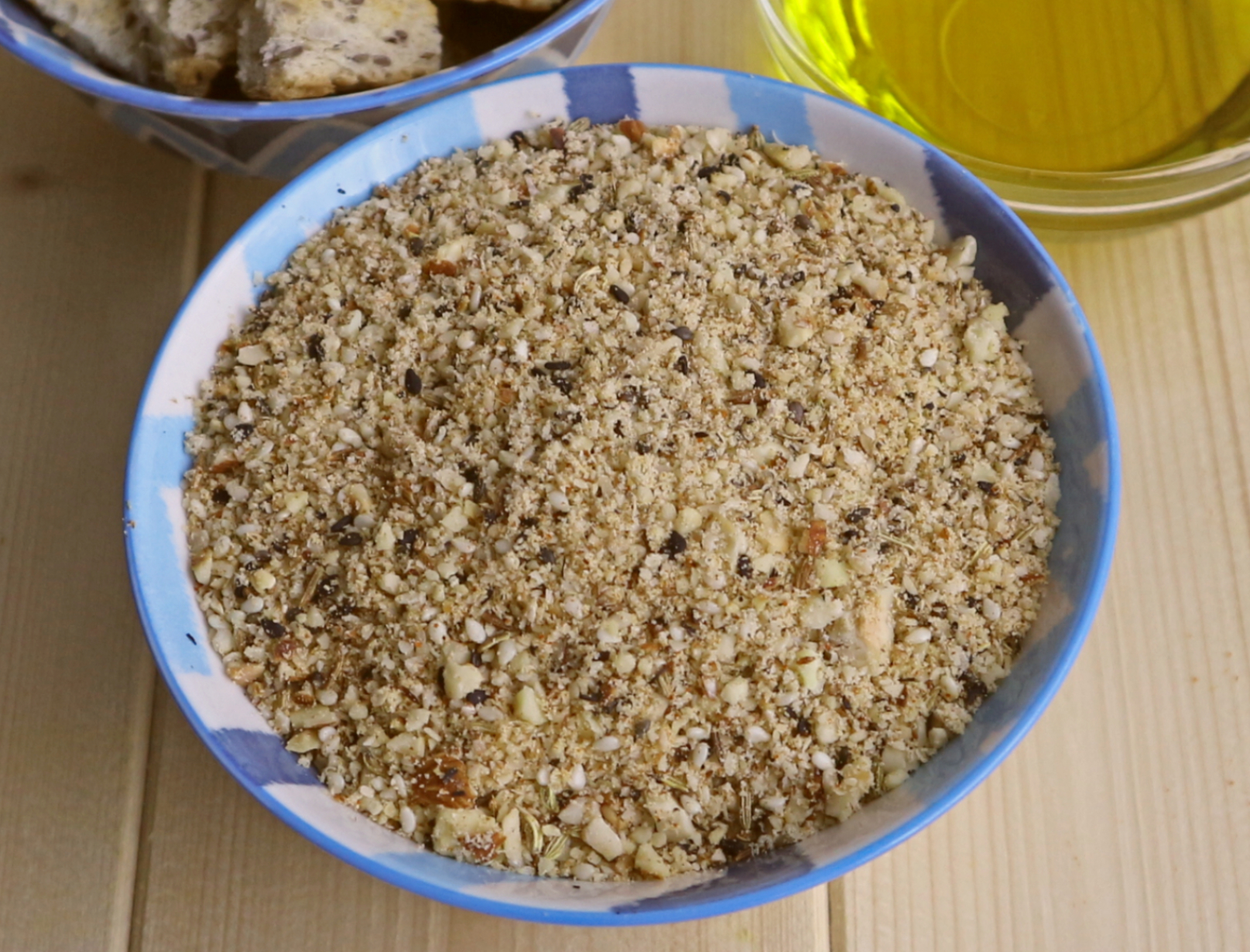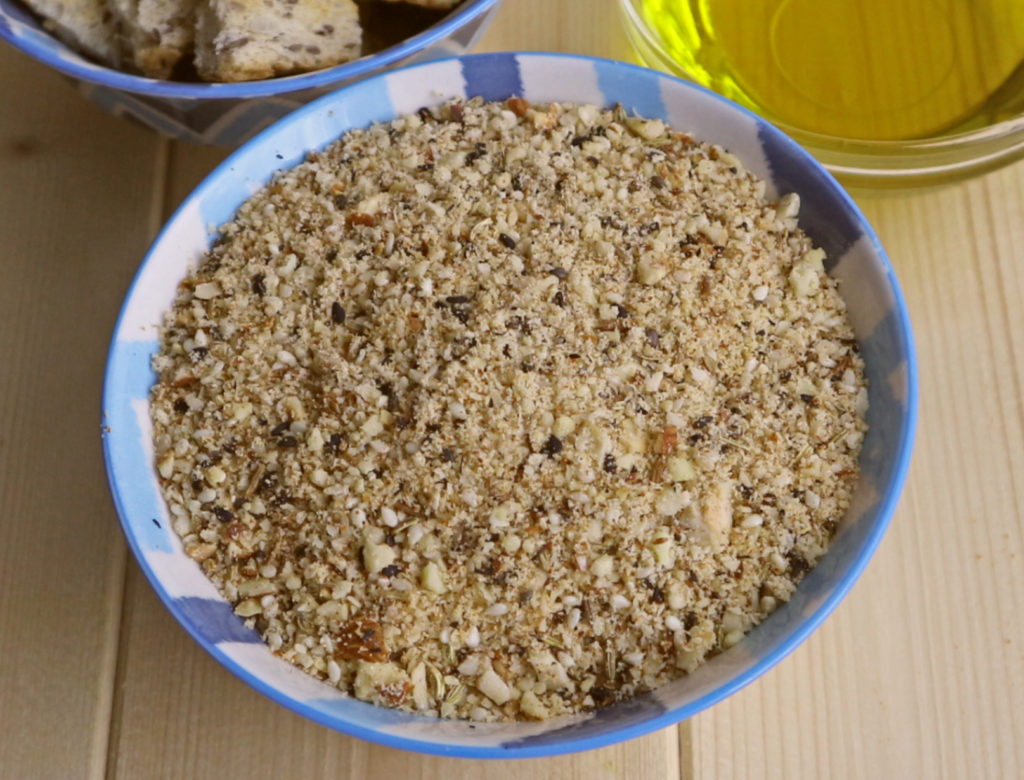 I love Pomegranates and do find myself adding them to salads and vegetable dishes regularly. They give a nice juicy crunch and their health benefits alone are spectacular. Pomegranates are rich in anti-oxidants, just look at their gorgeously coloured seeds. They are anti-inflammatory and loaded with vitamin C.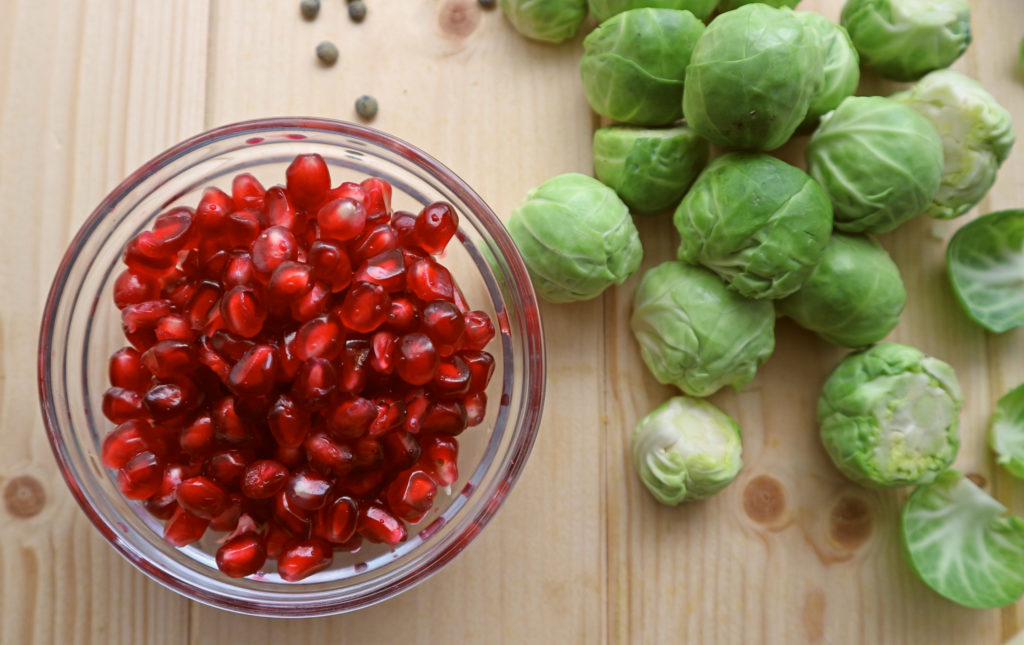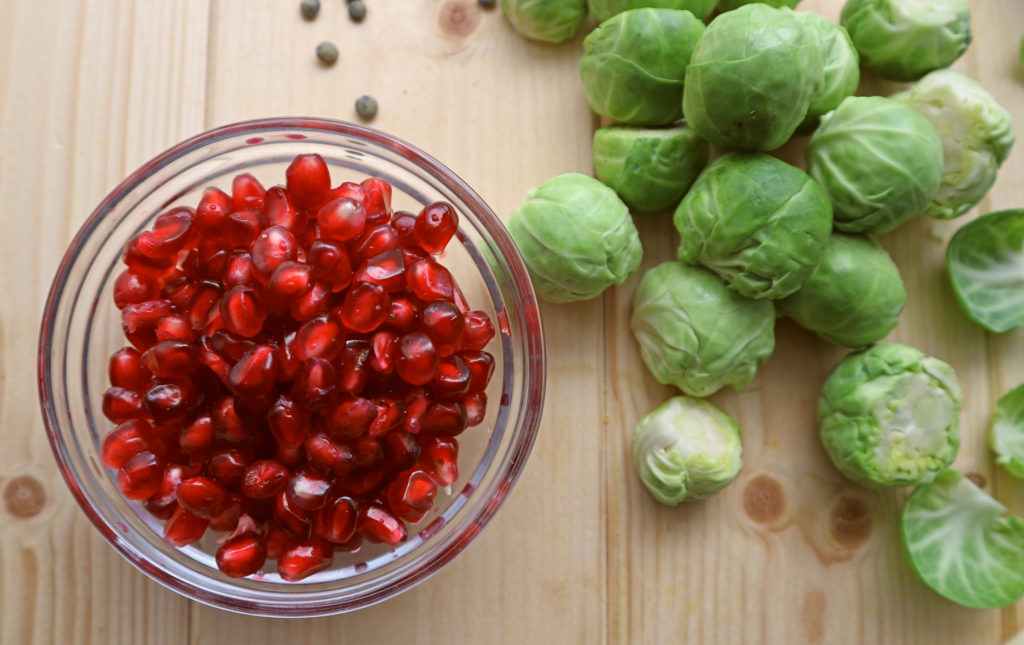 There are various ways to customise Brussel Sprouts with herbs, spices, nuts, etc to suit your own tastes. So if you've given Brussels a wide berth lately, give them another chance to shine, they really are worth it health and wellness-wise!
And for information on how to grow Brussel Sprouts if you are green fingered, check out Happy DiY Home's comprehensive guide.
Nutritional Info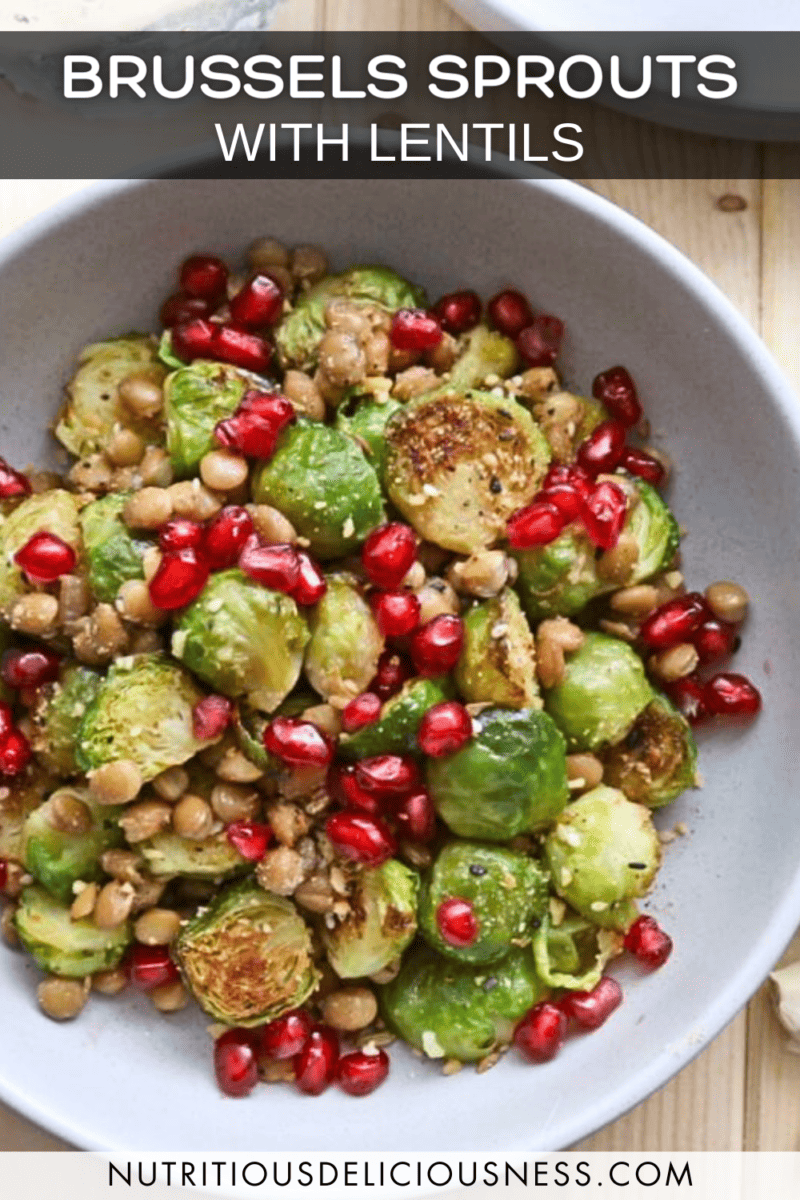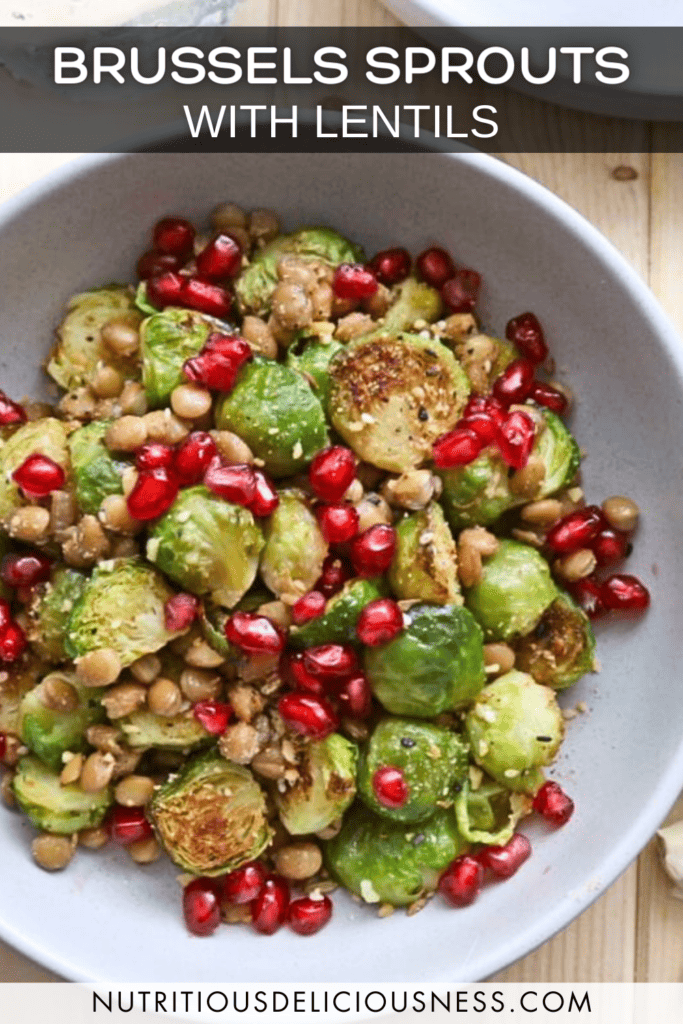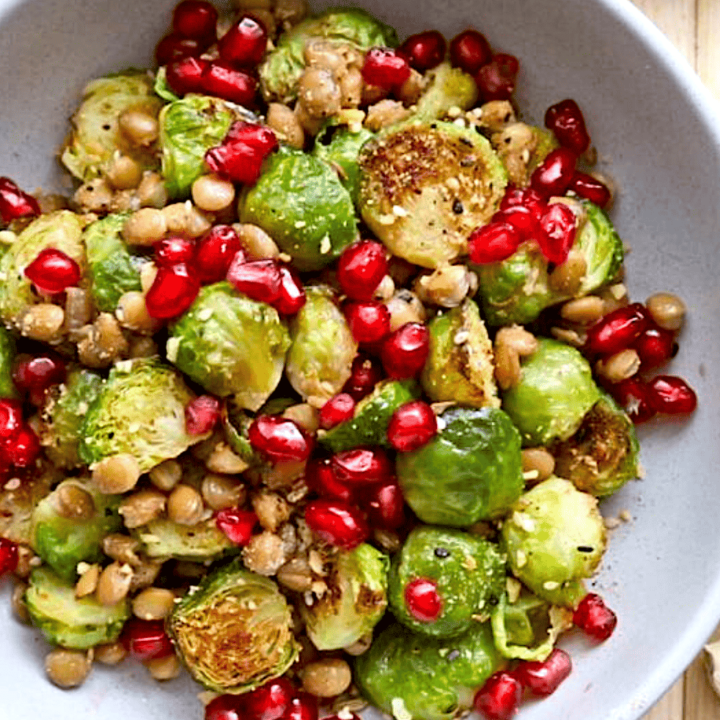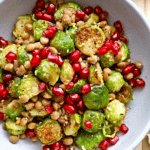 Roasted Brussels Sprouts with Lentils and Pomegranate
Roasted Brussels Sprouts with Lentils and Pomegranate are flavorful easy side dish to make.  The pomegranate adds nutrients and a beautiful pop of color to the dish.
Servings 4
Ingredients
4 cups Brussel Sprouts, peeled, trimmed and halved
1 cup Green Lentils
½ cup Pomegranate seeds
1-2 cloves Garlic
2 tablespoons Dukkah
1 tablespoon Olive oil
1 teaspoon Flaked Sea Salt
Instructions
Preheat your oven to 350°F.

Place the halved Brussel Sprouts in a bowl with the Olive oil, Garlic and Flaked Sea Salt. Toss until fully coated.

Place the Brussel Sprouts on a baking sheet and roast for around 30 minutes. Check and stir the sprouts around. Return to the oven for another 10 minutes, making sure they brown nicely without burning.

Take the Brussel Sprouts out of the oven and place in a serving bowl. Sprinkle with the Dukkah and Pomegranate seeds to finish.
Recipe Notes
All cup measurements are approximate.
Rate this Recipe
*Nutritional data is provided as a courtesy and is accurate to the best of my knowledge. You can verify it using the nutrition calculator of your choice. All data is based on net carbs, without sugar alcohol: Swerve, Erythritol, Monk Fruit or Allulose.
© Copyright for Nutritious Deliciousness. Please use the share buttons to share on social media, but please do not copy/paste the recipe.