With the last of the fresh figs hitting the shops soon, it was a good time to snap some up and roast a few. These honey orange roasted Figs are high in natural sugars which can add a healthier dose of sweetness to a dish. They are high in soluble fibre plus a good source of several essential minerals, including potassium, magnesium, manganese, calcium, iron and copper. Figs also contain a good dose of vitamin C and vitamins B3, B5 and B6 and K.
Fresh figs are extremely delicate and perishable, I kept these in the fridge for a couple of days before I roasted them but once roasted they can be stored in the fridge for a few days.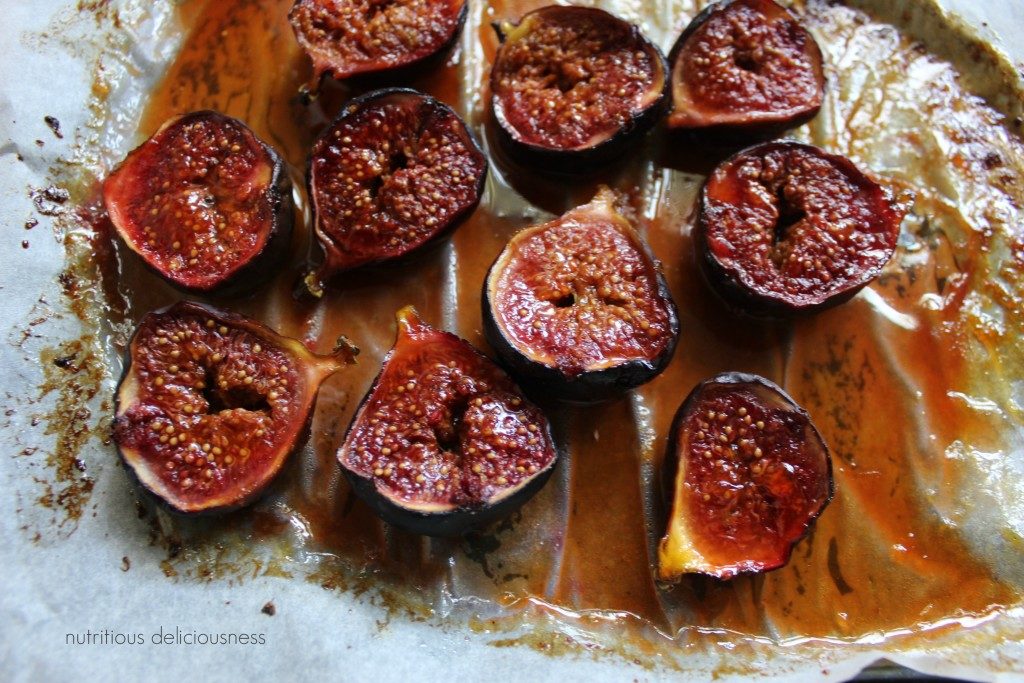 Roasting figs with honey and orange is a wonderful way to add flavour with natural caramelised sweetness.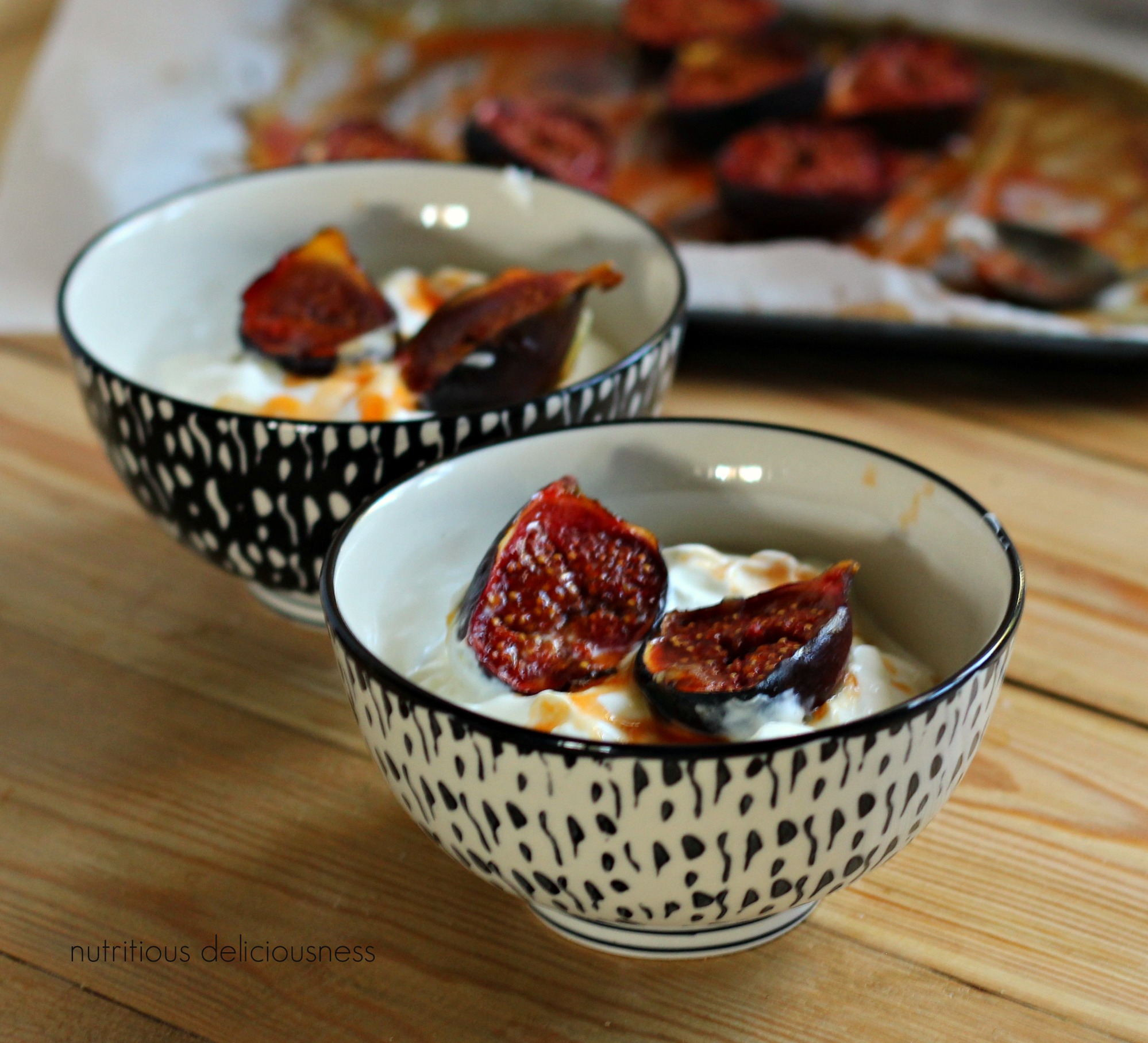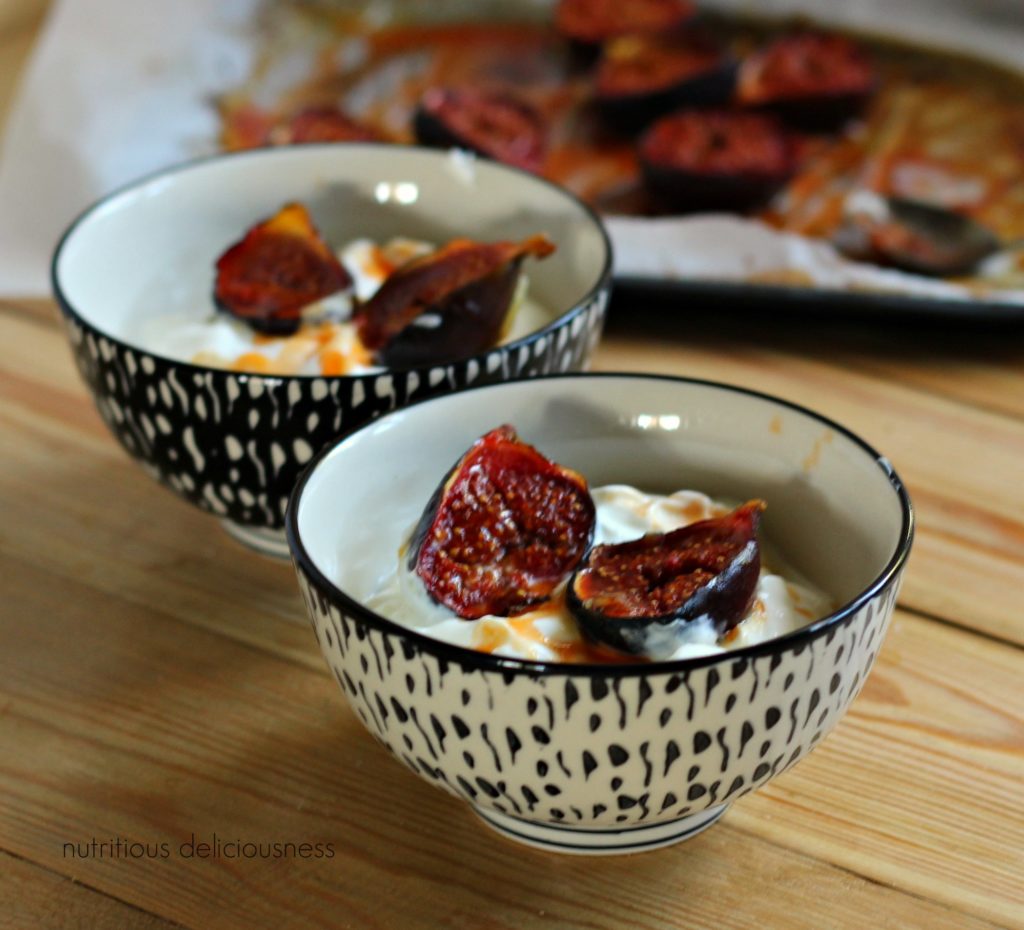 Another perfect pairing with roasted figs is cheese especially Danish blue, Gorgonzola, Camembert or Blue Brie and walnuts. I have a few favourites, but a quick one is to cut the fresh fig into quarters, not going all the way through, drizzle with the honey/orange liquid then place a square of Gorgonzola (my favourite) into the middle and roast in the oven along with some chopped walnuts.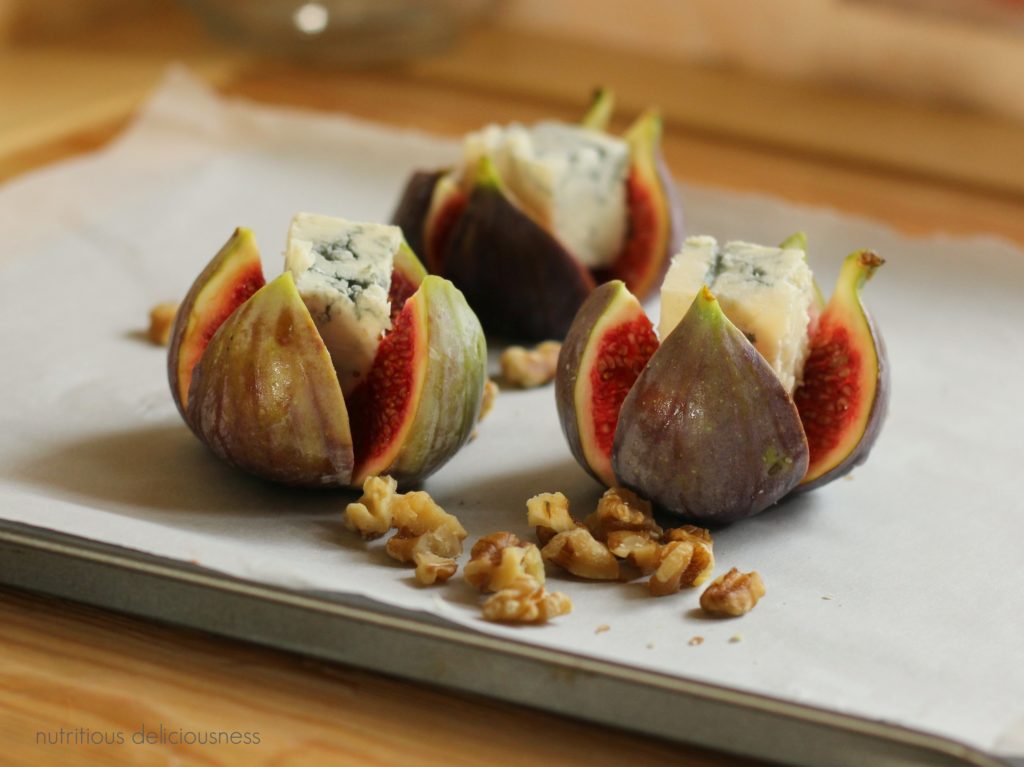 The result is sweet, soft figs with salty blue cheese and the sticky liquid that caramelises the walnuts - utterly delicious!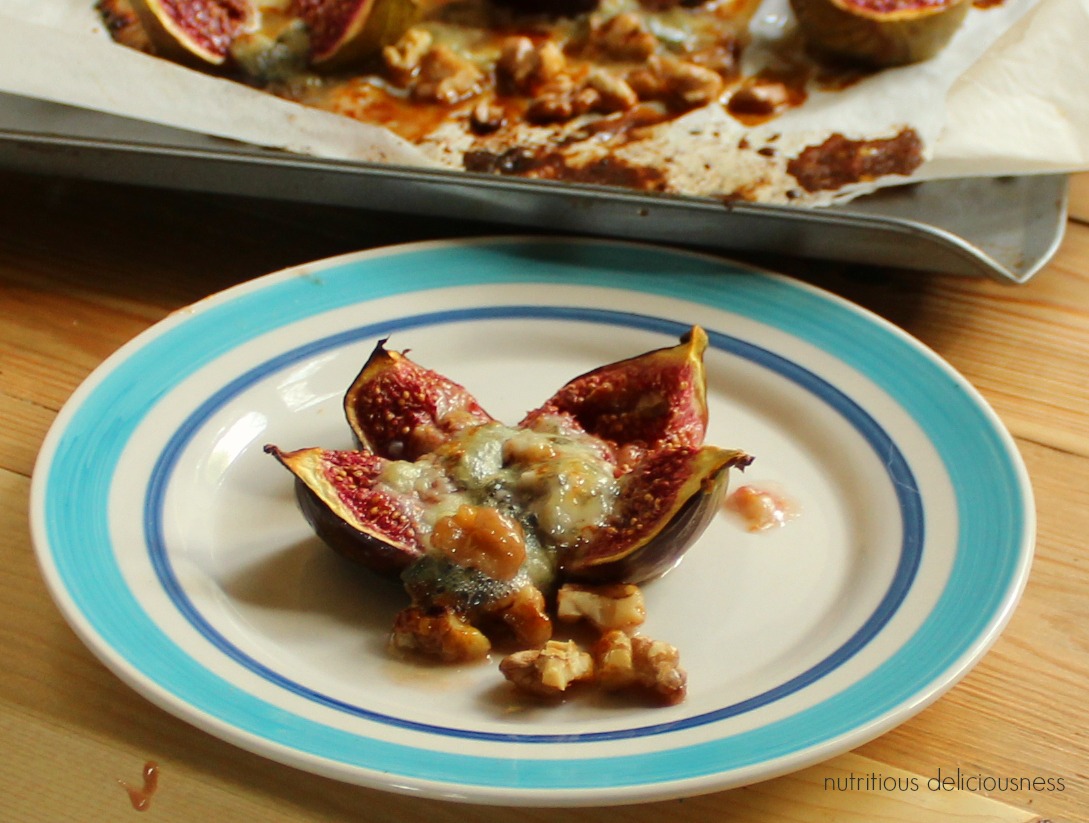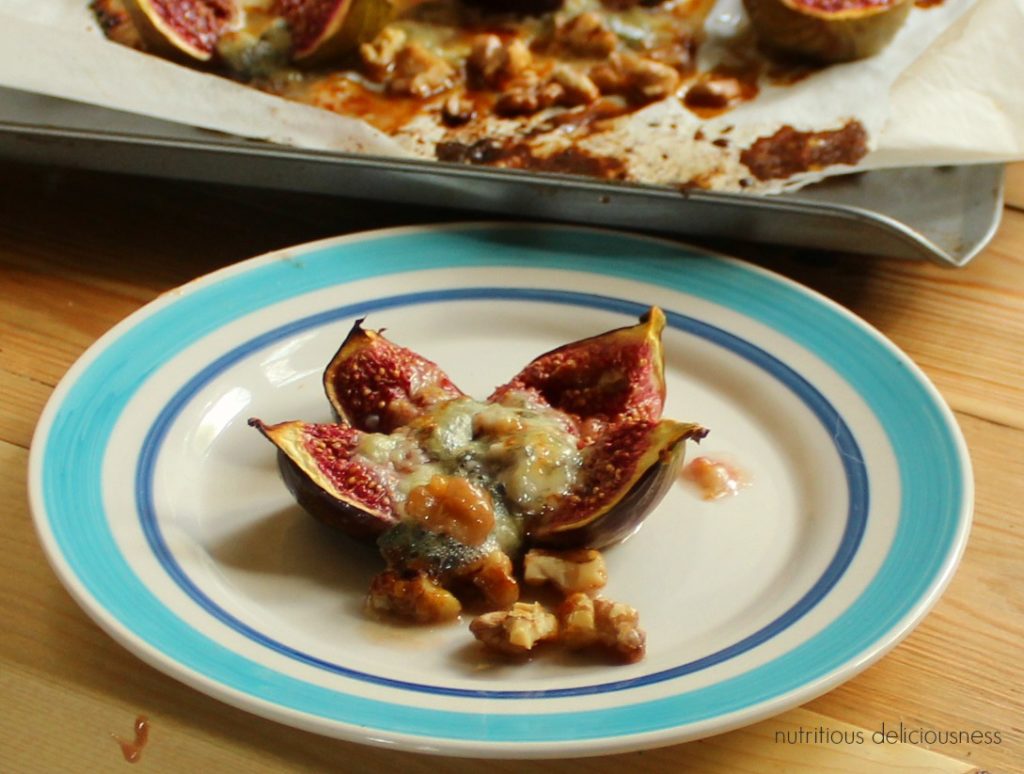 For more delicious desserts try these:
Nutritional Info Link:
Figs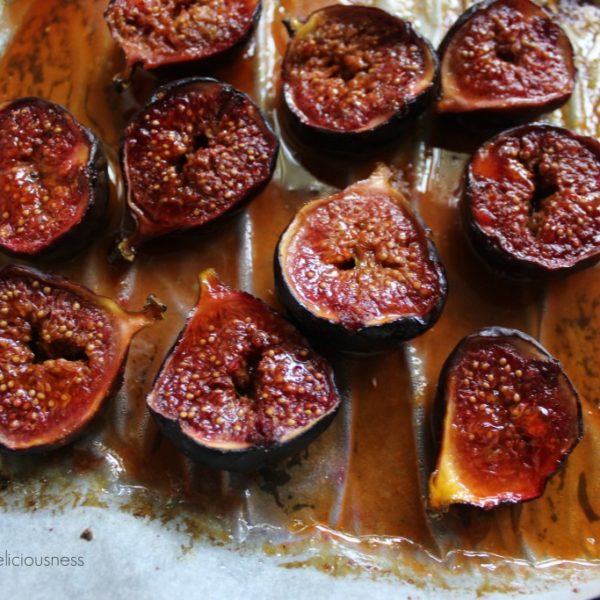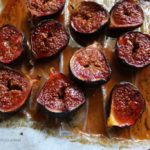 Honey Orange Roasted Figs
Servings 4 servings
Ingredients
6 ripe fresh Figs
2 tablespoons runny Honey, see notes
1 large Orange, juiced
Extras:
Gorgonzola or similar cheese
Instructions
Preheat the oven to 180°C/160°C fan/360°F/ gas mark 6.

Place the figs onto a baking tray lined with parchment paper.

Combine the honey and orange juice in a small bowl, then spoon over the figs.

Place the Figs into the oven and bake for 15-20 minutes until they are soft and the honey/orange liquid is sticky.

Serve 3 to a bowl and drizzle the honey orange liquid.
Recipe Notes
If your honey is not runny, place in the microwave for 10-20 seconds to loosen it up.
Rate this Recipe
*Nutritional data is provided as a courtesy and is accurate to the best of my knowledge. You can verify it using the nutrition calculator of your choice. All data is based on net carbs, without sugar alcohol: Swerve, Erythritol, Monk Fruit or Allulose.
© Copyright for Nutritious Deliciousness. Please use the share buttons to share on social media, but please do not copy/paste the recipe.