In an ongoing attempt to steer Miss ND (and myself!) towards healthier refined sugar free sweet treats, I am continually (it feels) presenting her with my culinary experiments. She'll try anything and is a great barometer to anything from "ugh, disgusting" to "that's really yummy mummy, can I have another!". Kids will usually tell you how it is!
I started a long time ago with this basic recipe for simple brownie bites with only 4 ingredients, adding in various other ingredients but I've had to be sneaky as Miss ND calls it to get some of them past her! (She is used to my veggie smuggling).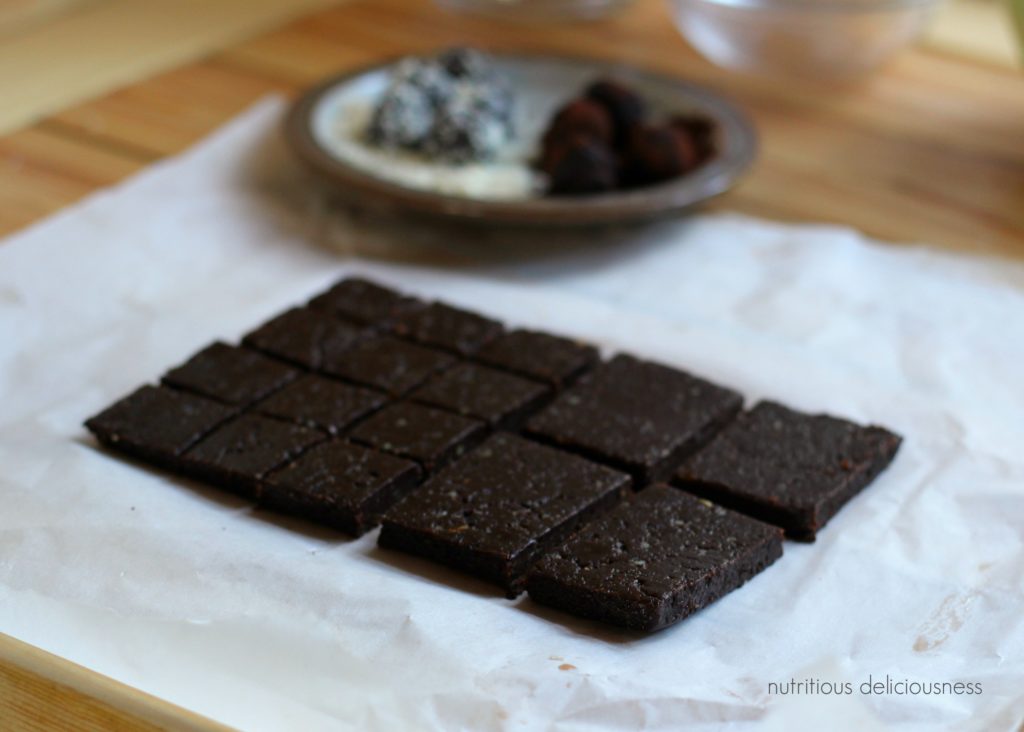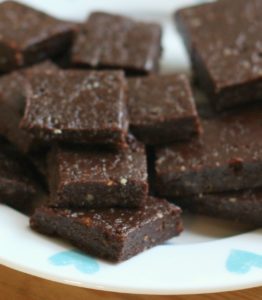 Raw Brownie Bites
2016-01-31 17:04:03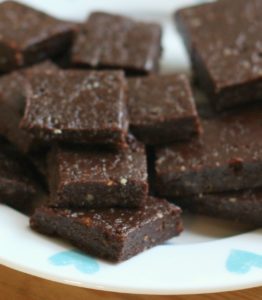 Simple Raw Brownie Bites - delicious refined sugar-free sweet treats.
Ingredients
100g walnuts
200g dates, pitted
1 tblspn cocoa powder
1 tblspn coconut oil, melted
Instructions
Yields: 12 mini-sized kid treats and 4 large adult-sized.
Blitz the walnuts in a food processor until finely ground or the consistency you like, the large the pieces, the more crunch in your brownies!
Add the pitted dates, cocoa powder and melted coconut oil and whizz up again until you have a dough-like ball.
Roll out the "dough" between 2 sheets of parchment paper into a rectangular shape, around 5mm/¼" thickness. Trim the excess to perfect the shape.
Cut into 24 even pieces, I prefer 12 small and 4 large)
Roll the left over trimmings into small balls and roll into desired coating, e.g. cocoa, dessicated coconut, seeds, nuts, etc.
Place all into the fridge to set hard and enjoy in around 20 minutes.
Nutritious and Delicious!
Notes
This recipe can be successfully doubled or tripled for larger yields, I prefer to make smaller batches to ring the changes!
Nutritious Deliciousness http://www.nutritiousdeliciousness.com/
Formulating sugar free treats is quite simple, leave out the refined sugar and sweeten with fruit. Dates, for example, are rich in vital nutrients with vitamins A, B6 and K, Potassium, Magnesium, Copper and Manganese.
But let's not forget that Dates and all dried fruit are high in fructose and contain concentrated sugars, but with these small brownie bites, the portion size is very small (unless like me, you cannot eat just one!). And Dates that contain healthy vitamins, minerals and fibre do have a very different impact on the body than eating the same amount of refined sugar. For example if you ate an apple, it would have a slower rate of glucose absorption than a glass of apple juice. The apple juice has had its fibre content removed completely so it is absorbed very much more quickly by the blood. The fibre in whole fruit lowers the carbohydrate spike in the blood, which in turn slows down that sugar rush.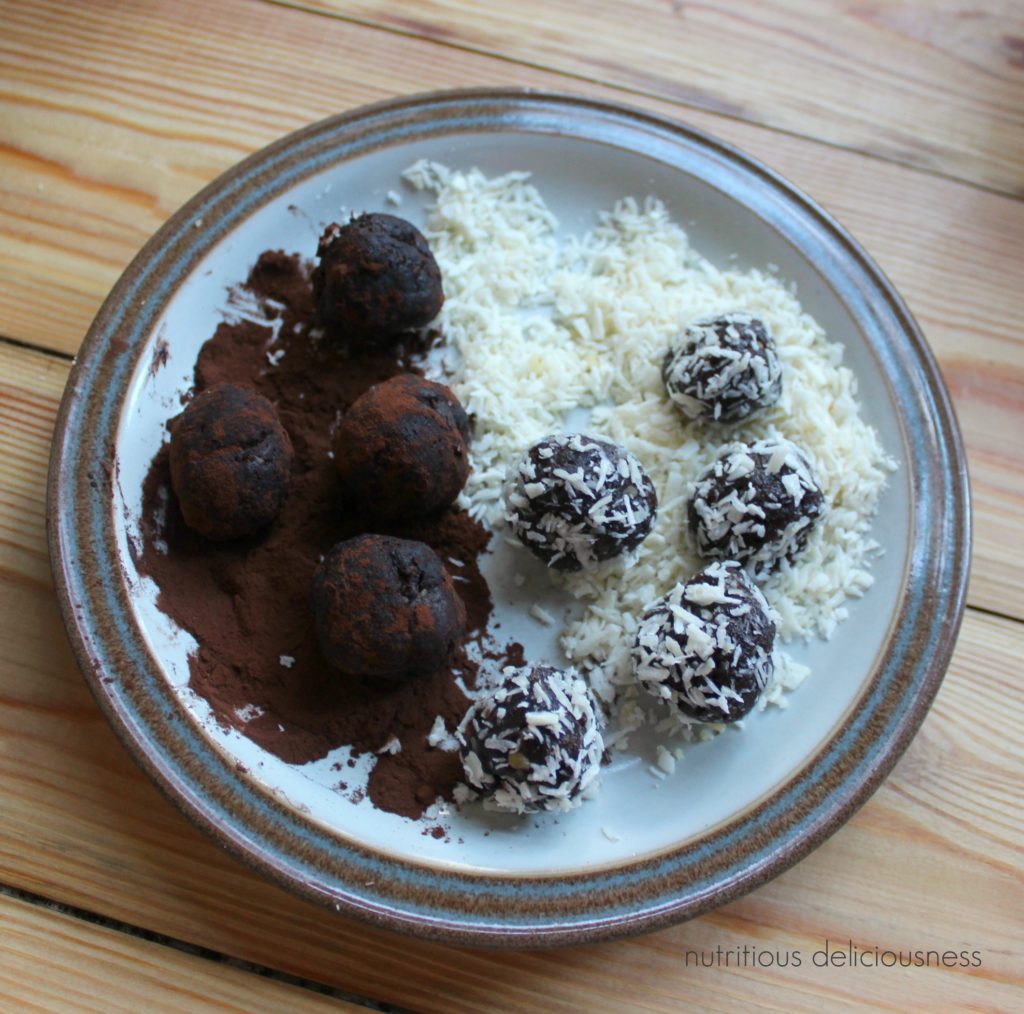 I used the excess trimmings to create small balls, coat/roll them in a variety of coverings such plain cocoa powder, desiccated coconut, whole or ground flaxseed and/or chia seeds, cocoa nibs for crunch, etc.
*Please note that these do contain nuts*, one of Miss ND's good friends at school is nut allergic and I am looking to put together a nut-free version, these are refined sugar-free, my main aim for now.

| Facebook | Twitter | Pinterest| Instagram|