Chia seeds used to quite a niche product, one that could only be found in the local health store.  I remember seeing them and not really knowing what to do with them.  Once I read about their incredible nutritional benefits I was keen to try them and find ways to incorporate them into my diet.  Chia seed pudding is one of them!
Where do chia seeds originate from?
Chia is a gluten-free wholegrain that comes from a desert plant in Mexico called Salvia hispanica. These tiny black and white seeds were used long ago by Mayan and Aztec cultures to boost energy.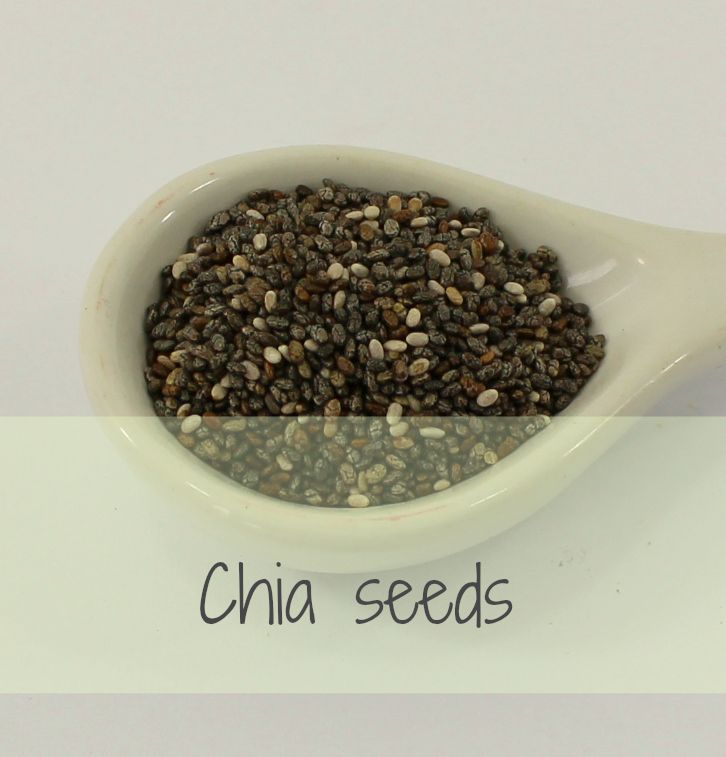 What are the health benefits of chia seeds?
There certainly is a nutritional powerhouse within these tiny, versatile seeds.  They are said to have twice the protein of any other seed or grain. The protein is a complete plant-based protein with all 8 essential amino acids. 
Chia seeds have 5 times the calcium of milk plus boron which is an important mineral that helps transfer calcium into your bones.  Chia seeds have more omega-3 fatty acids than salmon.  Plus a wealth of antioxidants that are 4 times higher ORAC value than blueberries and 3 times more iron than spinach, Chia's nutritional benefits are extremely valuable. 
How to eat chia seeds
Because they have a mild, nutty flavour, Chia seeds are easy to add to a variety of foods and drinks. The best way to use chia is to soak in water first (although Chia will absorb any liquid). The seeds will rapidly absorb the water to create a gel that can be used almost immediately, although more of the nutrients will be released with a longer soak. Unlike flaxseeds, there is no need to grind Chia first. Of course, you can grind them and use sprinkled over oatmeal for example. The seeds are easily digested and absorbed and the nutrients are quickly assimilated into the body.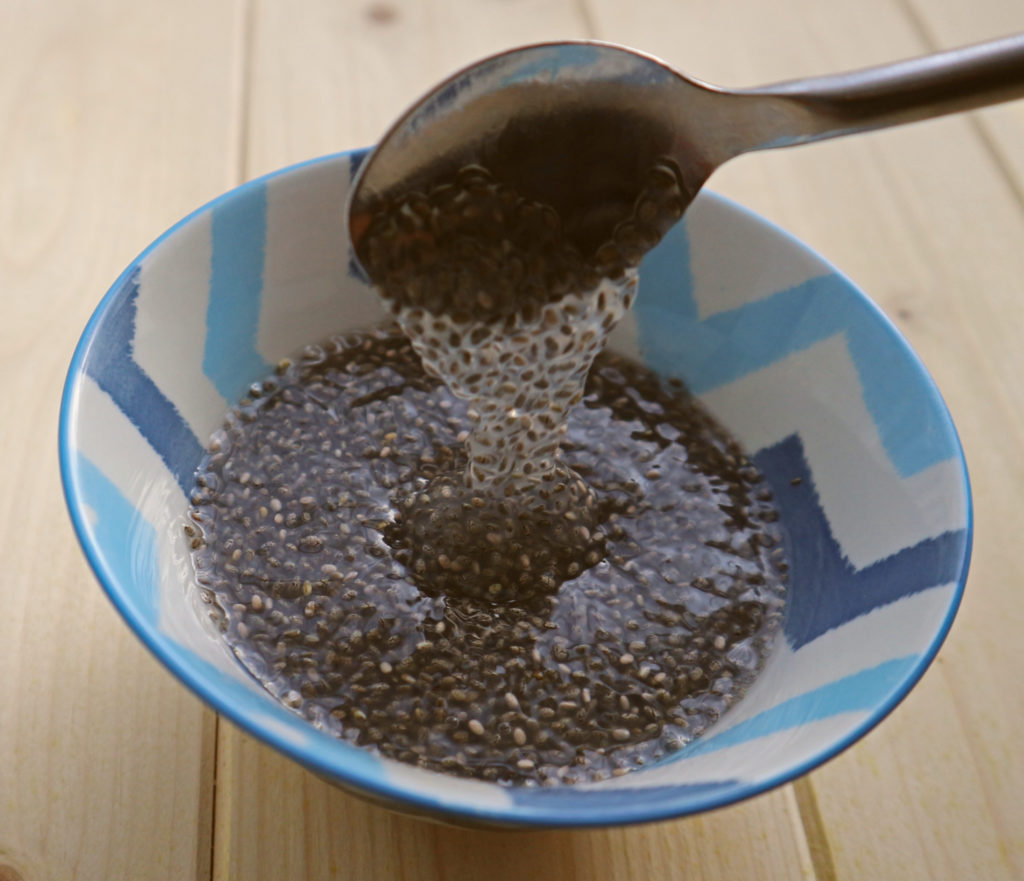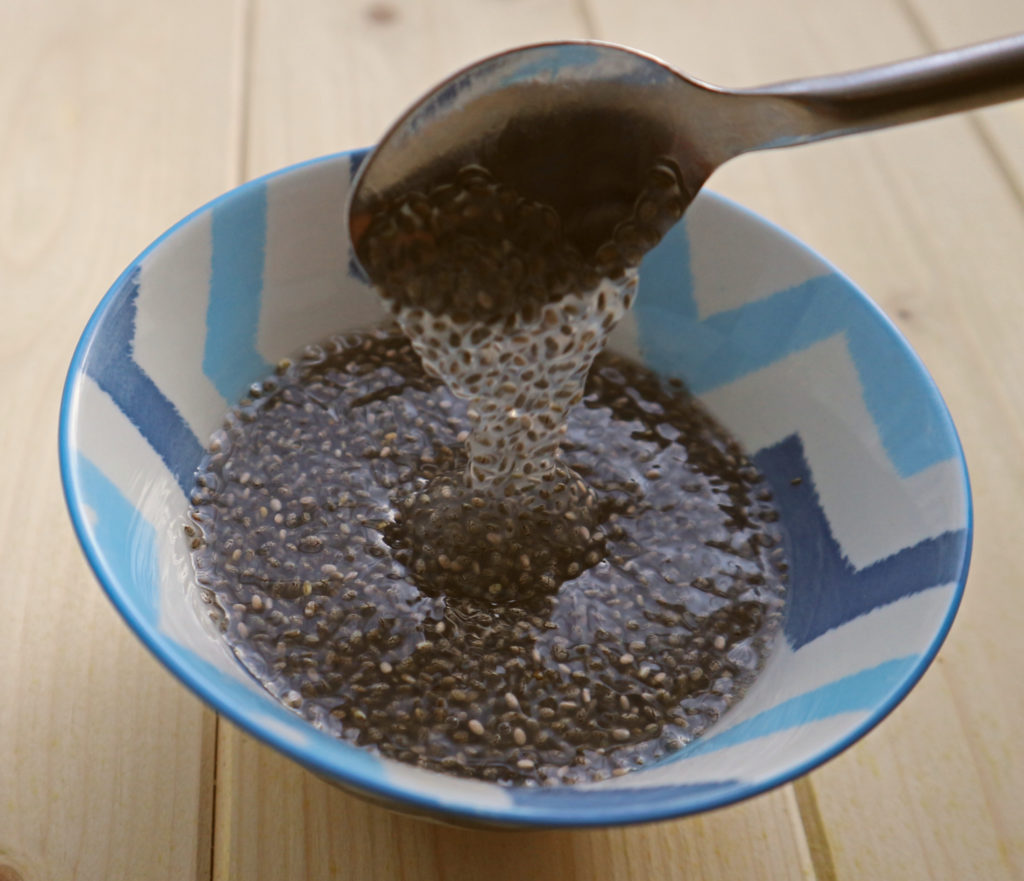 Chia combines well with yoghurt and can be added to smoothies, juices, puddings, sauces, soup, cereal, etc for an added boost of nutrition.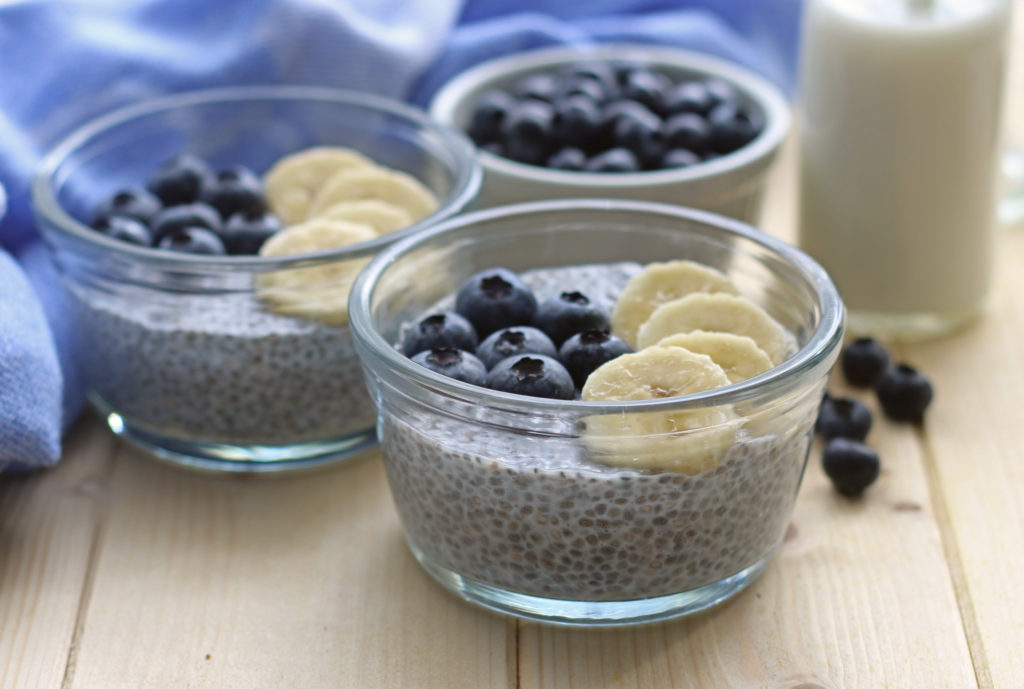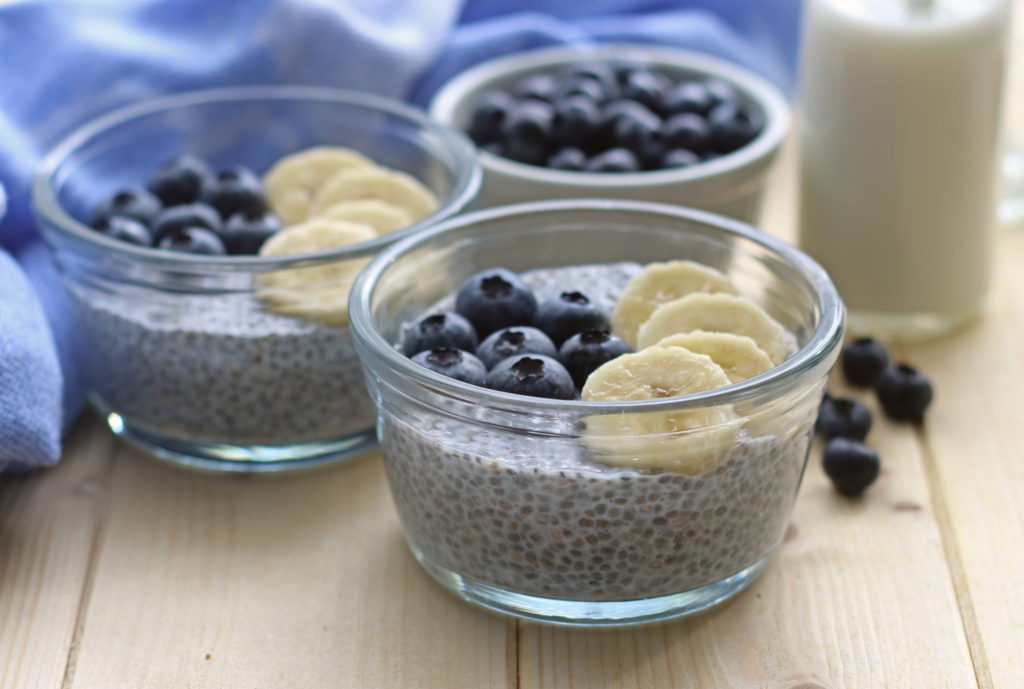 One of the greatest ways I have found to use Chia seeds is to make a Chia Seed Pudding with them. This pudding is very reminiscent of the Tapioca pudding we ate as children.
Chia seed pudding is great on its own but when you flavour with fruit purées or just fling some banana or blueberries (or both!) over the pudding for added nutrient benefits.
The pudding should be deliciously thick and creamy and can be eaten for a protein-rich breakfast or dessert.
For a chocolate variation, sift 1-2 tablespoons of cocoa powder into the milk before adding the Chia seeds and whisk well until combined.
Note:
If you are allergic to sesame or mustard seeds you should not be consuming Chia seeds without consulting your health care provider first.
Nutritional Info Link:
Chia seeds
.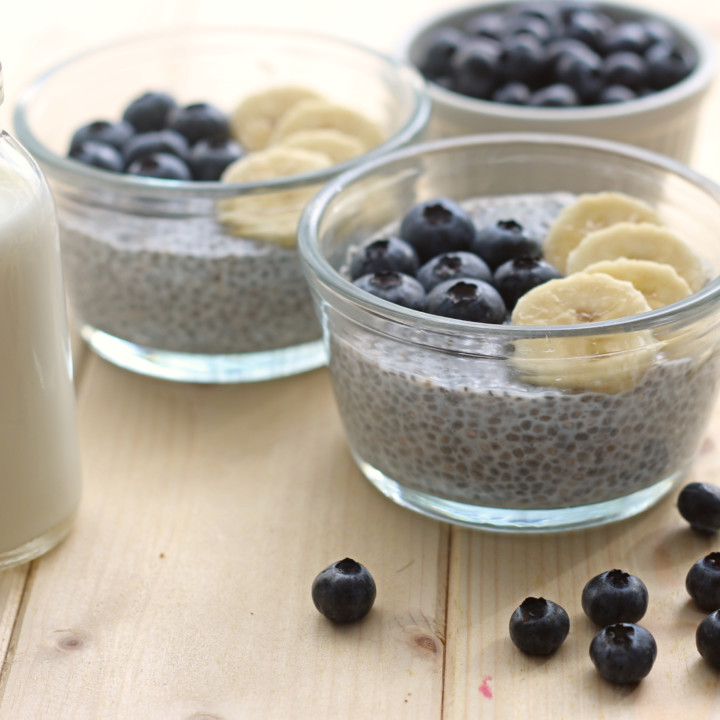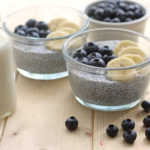 Chia Seed Pudding
Servings 2 servings
Ingredients
1 cup of Almond milk or any milk of your choice.
⅓ cup Chia seeds, less if you prefer a less dense pudding
¼ tsp vanilla extract, or to your own taste
Sweetener of your choice - maple syrup, honey or none at all!
Instructions
Stir or whisk the Chia seeds into the Almond milk, then add the vanilla.  Stir again after about 10 minutes to avoid clumps of seeds. 

Add a sweetener of your choice to your own palate.  Maple syrup is a favourite here but it tastes great without any too! 

Leave at least 30 minutes (or overnight) in the fridge to allow the seeds to absorb the milk and thicken up.

At this stage you can add any topping you wish, cocoa nibs, dried fruit, fresh fruit, nuts, etc.
Recipe Notes
If you prefer a smoother pudding or don't like the gel texture, you can blend in a blender before adding extra ingredients like fruit or blend with them, experiment, it will all taste great!
Rate this Recipe
*Nutritional data is provided as a courtesy and is accurate to the best of my knowledge. You can verify it using the nutrition calculator of your choice. All data is based on net carbs, without sugar alcohol: Swerve, Erythritol, Monk Fruit or Allulose.
© Copyright for Nutritious Deliciousness. Please use the share buttons to share on social media, but please do not copy/paste the recipe.